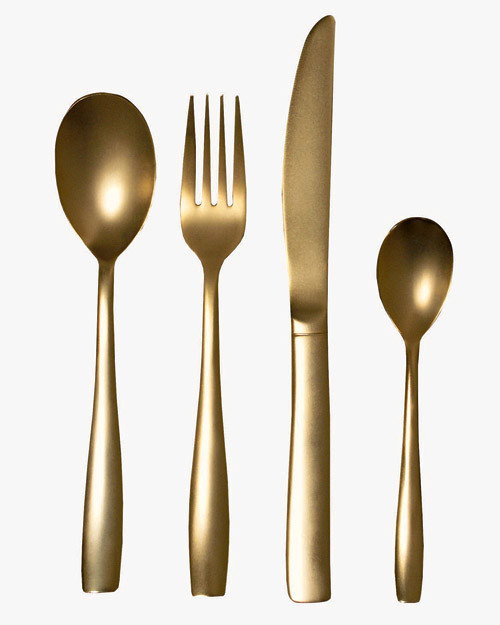 Use Unique Flatware
Try something different on your table! It's a small touch that guests will notice. I love the look of gold flatware, and another favorite of mine is black matte—it's an unexpected but elegant table setting.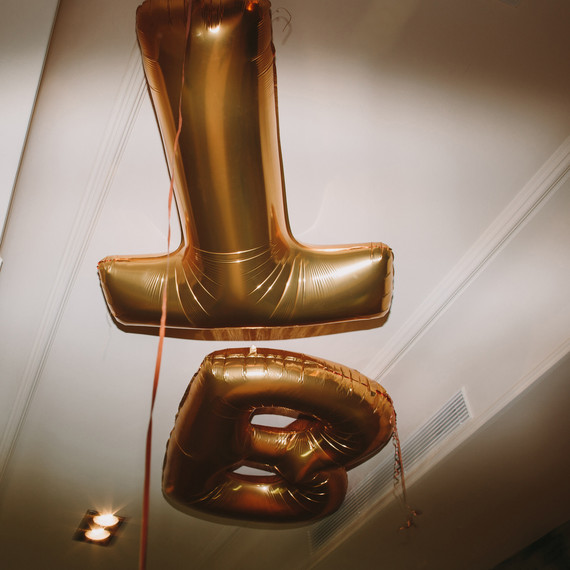 Make a Statement With Balloons
For a bridal shower or engagement party, try large metallic balloon letters in silver, gold, or copper. They will instantly make it feel like a celebration!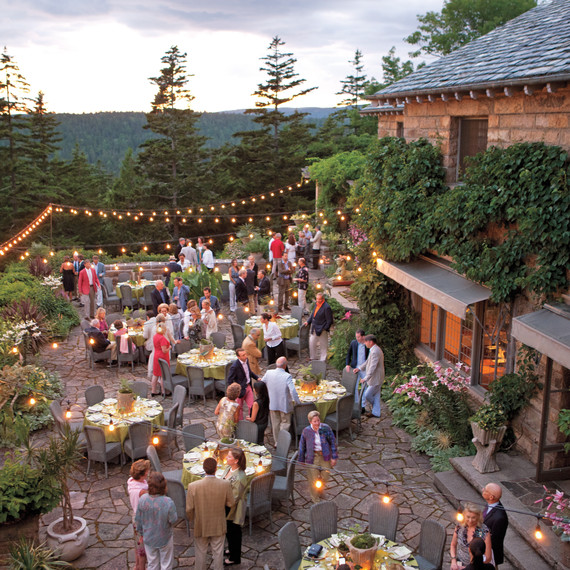 Opt for String Lights
To set the mood in any outdoor area, use string lights. They're not expensive and add a touch of romance to the event. If you want to go a step further, try them with Edison bulbs. Pro tip: have them put on dimmers so you can adjust the lighting throughout the evening.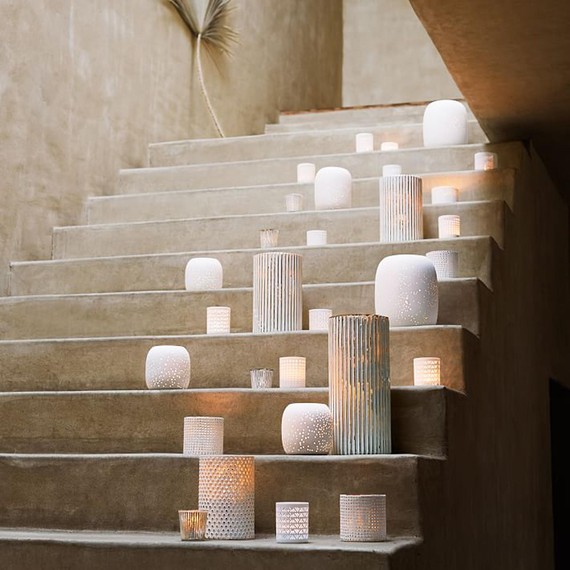 Put Candles Everywhere 
These make a huge statement. Chunky candles, taper candles, black candles, heaps of candles! Try using colored candles in dark tones (like eggplant) to mix things up a bit.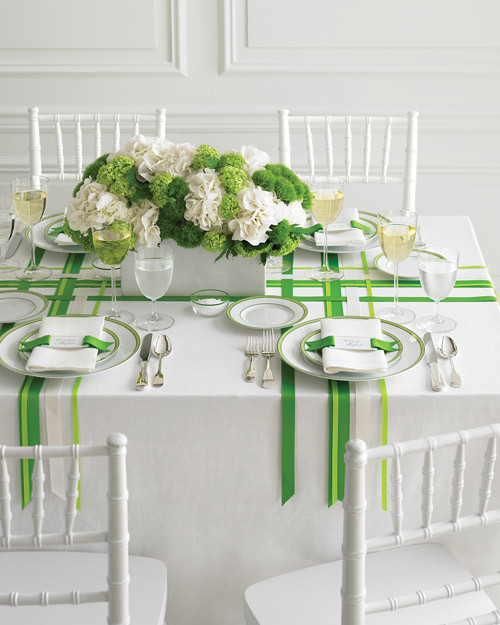 Don't Be Afraid of Color
Pops of color within a mostly neutral palette can make a huge difference, such as a palette of greenery with bursts of bright jewel tones throughout. Bright colors can be energizing and will jazz up any party.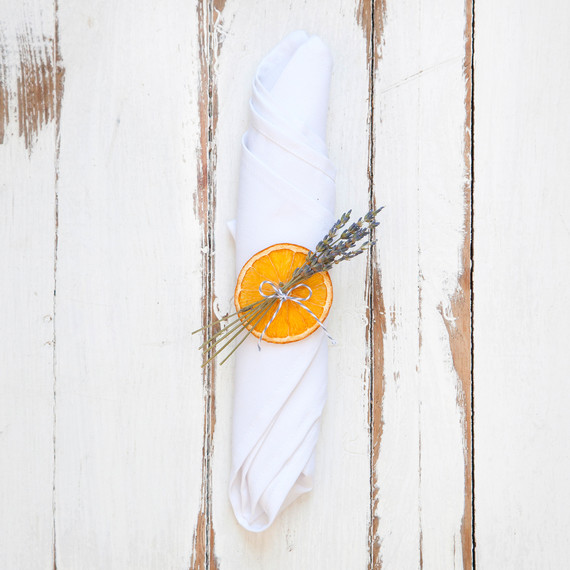 Simple, Elegant Napkin Treatments
Something as simple as a sprig of rosemary at each place setting is another detail that will make a splash. For more of a splurge, try dinner plate dahlias or a baby fern. For a holiday dinner tablescape, use a pinecone at each place setting.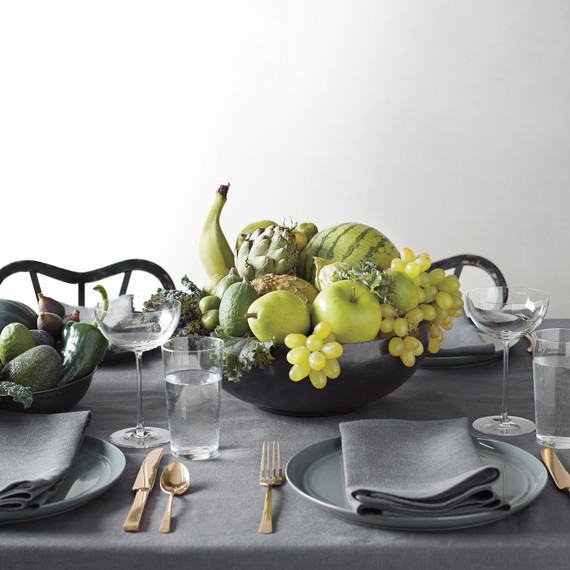 Add Fruit to the Mix
For a more organic and natural setting, add fruit to the centerpieces. Experiment with citrus if you are going for a Tuscan vibe, or cherries for a more playful summer afternoon. It's a beautiful touch to place handpicked figs down the center of a long dining table mixed with florals and votives.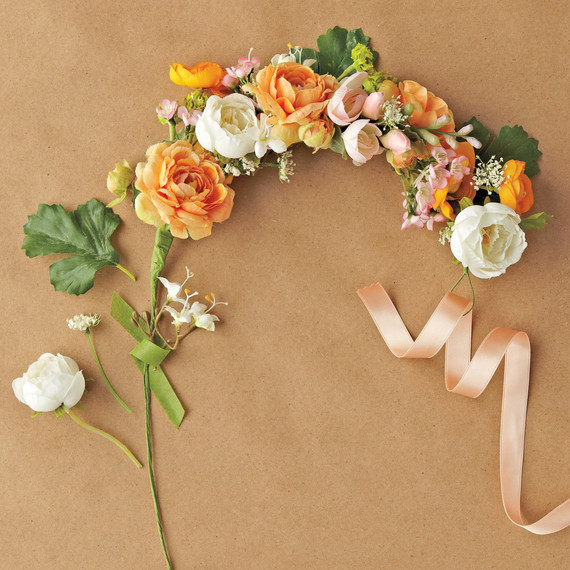 Floral Crowns for the Girls
For any bridal shower, bachelorette party, or post-wedding celebrations, give your best ladies a gorgeous crown of seasonal flowers. You can place floral crowns at their place settings (which will make the table look amazing) or hand them out individually. It's a fun surprise for the guests, and they can wear them throughout the evening. Not to mention they make for a great photo opp!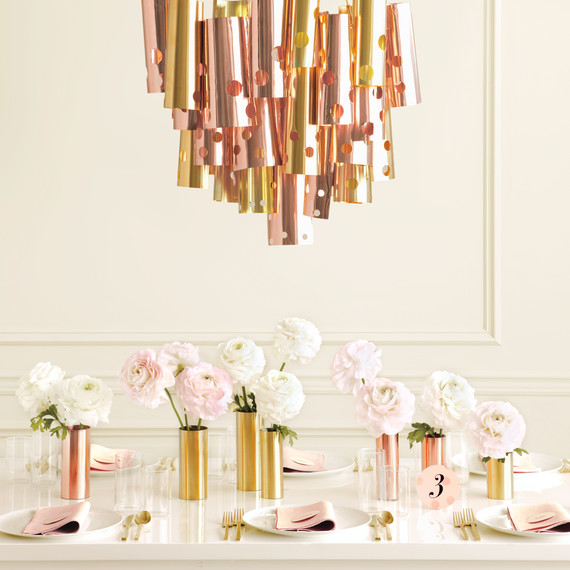 Create an Interesting Juxtaposition
Add something where it doesn't seem to belong. One of my favorite elements from a past wedding was adding a black piano in the middle of a very green field, which was covered in weeping willows. The stark contrast of the structured piano in the lush field was a show-stopper!
Try a Handwritten Note
This is one of my very favorite personal touches. There is nothing sweeter for a guest to find than a handwritten note at their table. Even if it's short and simple, this elegant touch on beautiful paper is sure to be noticed.