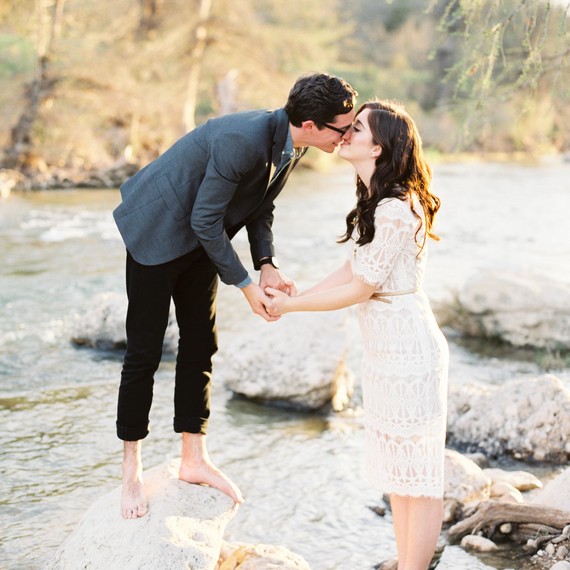 Splurge on your hair and makeup.
"Get your hair and makeup done professionally, and invest in beautiful outfits—talk with your photographer about what styles, colors, and items photograph best!"
- Michelle Boyd, Owner/Lead Photographer Michelle Boyd Photography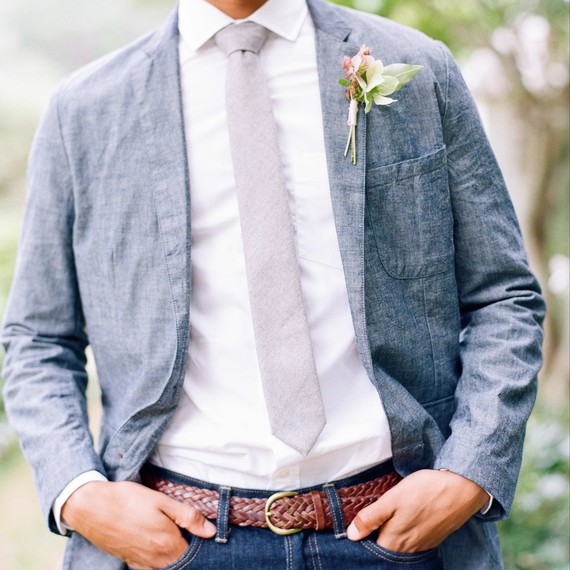 Add some interest with layered looks.
 "Layered outfits always look great. A stylish, but casual jacket, scarf, or sunglasses can add some interest to your pictures."
- Eric Kelley, Owner & Lead Photographer Eric Kelley Photography
Your wardrobe should match your location.
"Dress the part! Make sure your wardrobe and styling choices fit the narrative you've selected with your photographer. Even if you've decided to keep things simple, pay attention to setting, season, palette, and above all, who you are. Your clothing and styling should assist in the effort to tell the story of you, not distract."
- Britt Chudleigh, Owner & Lead Photographer Chudleigh Weddings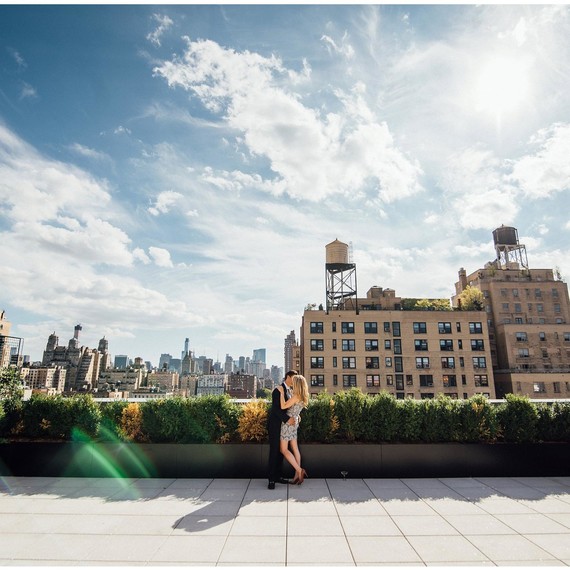 Location, location, location.
"Pick an awesome location that makes you feel like yourselves!"
- Austin Trenholm, Owner Trenholm Photo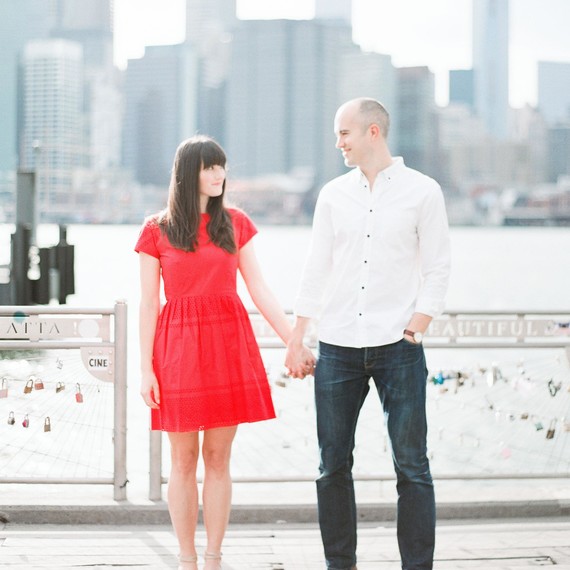 Perfect your posture.
"Stand straight with your shoulders back and relaxed. This posture makes you look taller, thinner, and elongates the body. Put one leg slightly behind the other and put all your body weight on your back leg. This will relax your front leg and give you a slight bend at the knee which gives helps define your curves."
- Jainé M. Kershner, Owner Brklyn View Photography