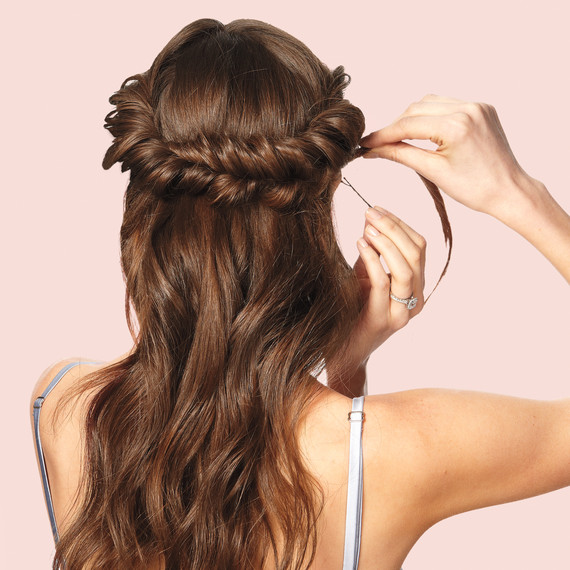 Greens, baby.
You are what you eat, and your hair is no exception. Make sure that you eat a lot of protein and omega 3s for strong and shiny locks. Our favorite superfoods packed with these vitamins are lentils, kales, salmon and walnuts.

Masks—they aren't just for your face.
Hair masks are a great way to give extra boost and shine to your hair, pre-wedding. Of course, consistency pays off but if you haven't been using product months prior-don't worry! A single mask the night before can be a great way to de-frizz your hair last minute. Our go-to these days is Kerastase's Nutritive Masquintense Thick, it's super rich and very effective.


To Wash or Not to Wash?
As the bride you should feel as comfortable with your hair as possible. That means, stick to your normal routine! If you feel more comfortable with dirty hair, avoid washing it the night before. Conversely, if you feel better with squeaky-clean hair, go for it! With that being said, do avoid over-washing and heat-styling your hair. If you stick to air-drying, at least for a week or so before, you can significantly eliminate dullness and breakage.


Do you.
Make sure that you feel 100 percent comfortable with your final hair look. If you don't like the way a curl is lying or you feel like your chignon isn't tight enough, trust your instinct.
         
Keep up with Laura Polko and HBFIT on Instagram.