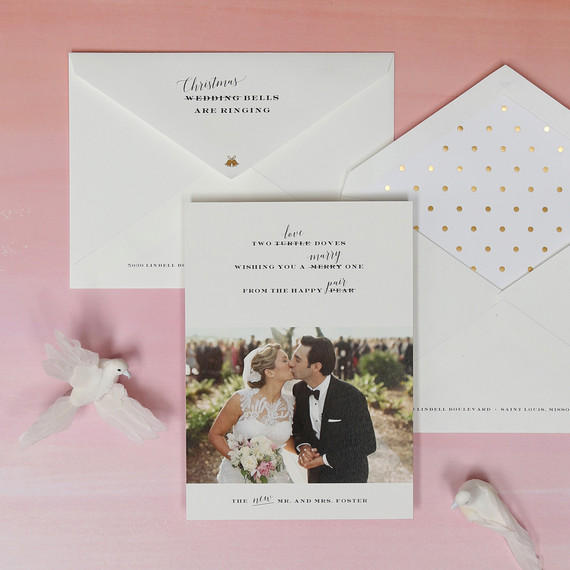 Newlywed Holiday Cards
I'm a big Cheree Berry stationery fan—and so is the rest of the Martha Stewart Weddings team! We featured Cheree's wedding a while back, and it's always been one of my favorites. And we've collaborated with her and her team on so many fun stationery projects including an amazing Breakfast at Tiffany's-inspired wedding and a tennis-themed celebration!
So, of course, I'm loving her latest creation: this newlywed Christmas card! From the cute polka dots to the fun copy, this is such a cute way to send well wishes to your friends and family this holiday season.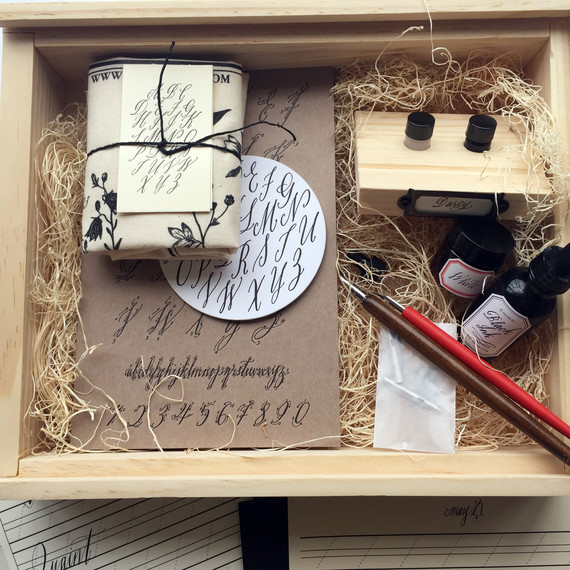 Calligraphy Kit
Maybelle Imasa is one of my absolute favorite calligraphers. She hosts calligraphy workshops, and I was lucky enough to get a lesson from her, along with my mom and daughters.  She brought me this amazing custom Maybelle Creativebug Class Calligraphy kit, which is packed with everything you would ever need to DIY calligraphed creations for your own wedding!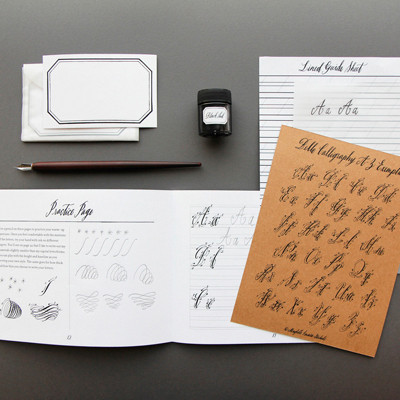 And now, Maybelle has partnered with Chronicle Books to create the Belle Calligraphy set for novice calligraphers. It comes with all of the materials and technical guidance you need to learn calligraphy. It even features suggested motifs that you can use to address all of your wedding envelopes or to use on your thank-you notes! It's the perfect way to add an extra-something special to your wedding stationery.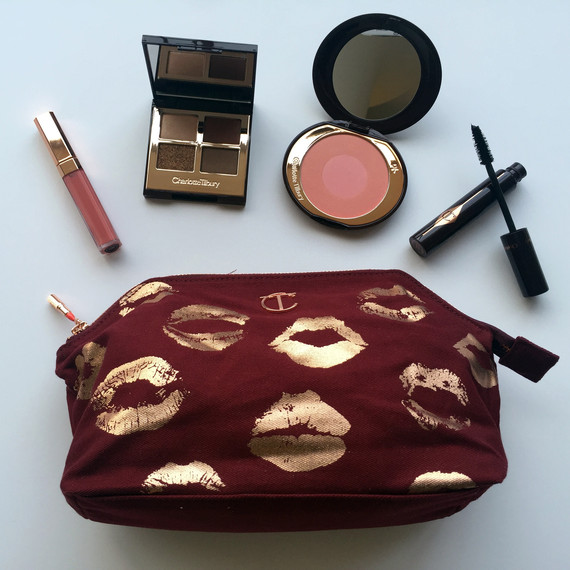 A Beauty-Themed Bridesmaids' Gift
What makes a great bridesmaids' gift? Something that your friends can use the day of the wedding—and afterwards. So, why not some new makeup?!
Charlotte Tilbury's lip glosses feature a shade for everyone and the Beach Sticks can be used everywhere from your lips to cheeks for a dewy pop of color! Package a few of her products in this adorable limited-edition makeup bag for a gift your girls will absolutely love. (How cute is the bag's mini-lipstick zipper pull?!) 
 
Get More Bridesmaid Gift Ideas