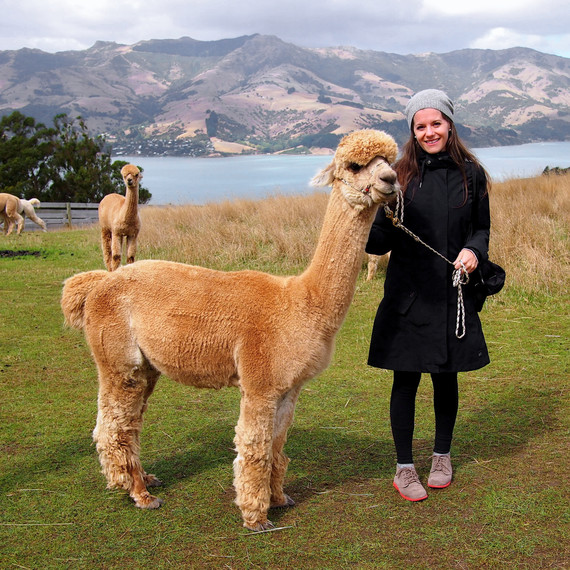 Aisle or window?
Definitely aisle, even on long hauls!
Check or carry-on?
Usually checked bags. Since I travel full time with no home base, I am carrying a suitcase with me and it has clothes for both conferences I present at and dressier meetings as well as day-to-day stuff. So carry-on no longer suffices. Though I like to travel with carry-on only for shorter trips.


See the Best Suitcases
Must-have electronics or travel gadgets?
I always carry a Roost stand with portable keyboard because I have chronic back pain and it has truly helped alleviate it when I am on my laptop. I bought it not long ago and it has made a big difference. I travel with a smartphone as well as a mirrorless camera, and also a hard drive to back up my laptop. I also don't leave home without my e-reader. For a full list of the technology I pack, you can check out my detailed travel resources page.


The trick for fitting souvenirs in your suitcase?
I tend not to buy many souvenirs, but I do use packing cubes religiously, and my bag looks a bit like a Tetris board. I find them easy to use and more accessible than the big plastic bags some travelers use for compressing clothes, and they are great for saving space.


Packing Tips to Know
Most romantic destination you've visited and why?
I think all destinations can be incredibly romantic if you allow yourself to sink into the place. One of the most magical was definitely watching the sunrise in Bagan, Myanmar, sitting atop a beautiful temple built eras ago.
Most Romantic Places
Most romantic hotel?
I loved staying in havelis in Northern India. Not one in particular, but the ability to stay in the old spice mansions and learn about their role in the history of the country, as well as imagine what they would have been like, all curved doorways and narrow passages, was really interesting.
Most romantic meal?
A six-hour street food date I once had in Saigon, where we would hop from district to district and eat, then take our motorbike to the banks of the Mekong River and sit on it together, watching the boats float by and eating snacks in the dead of night.
Best camera for traveling?
I use an Olympus PEN E-PL7 with aspherical (pancake) lens.


Instagram-Worthy Hot Spots
Go-to travel apps?
I use TripIt Pro to keep track of flights and preemptively know about any gate changes or flight schedule changes, Oanda for currency conversion on the go, Instagram to share photos and get advice from others, and Snapseed for editing photos from my phone.
Jet-lag cures?
I use F.lux on my computer since I work from anywhere. It blocks blue light from your computer screen before dark, so the blue light from the screen does not disrupt circadian rhythms. When I'm heading somewhere far away I adjust my F.lux's location to the new destination about five days before I leave. That way, my body slowly adjusts before I even leave. 
I also will use sprayable melatonin if I wake up in the middle of the night due to jet lag. It has far smaller doses than melatonin pills, and I find it's the gentle nudge my system needs to get used to a new time zone.
Where are you going next?
Currently in Thailand and heading back to Canada for the holidays, then to Mexico to eat!