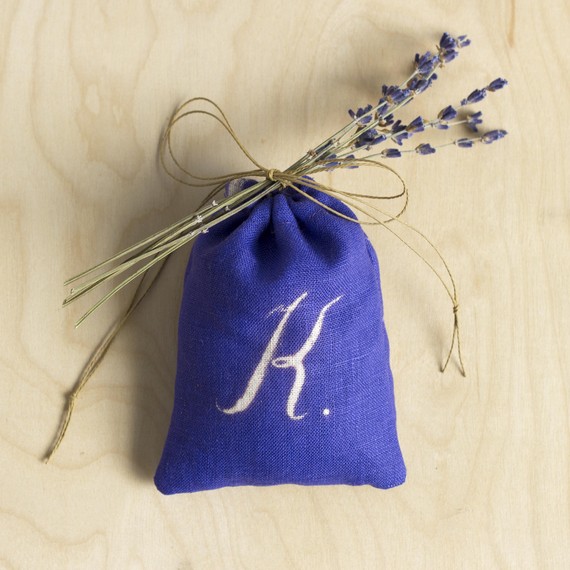 This is how beautiful they look when they're done! When you start this project, be sure to work in a well-ventilated area. Protect your work surface and yourself by covering your space with a drop cloth, wearing old clothes or an apron, and donning gloves. Keep paper towels nearby in case of spills.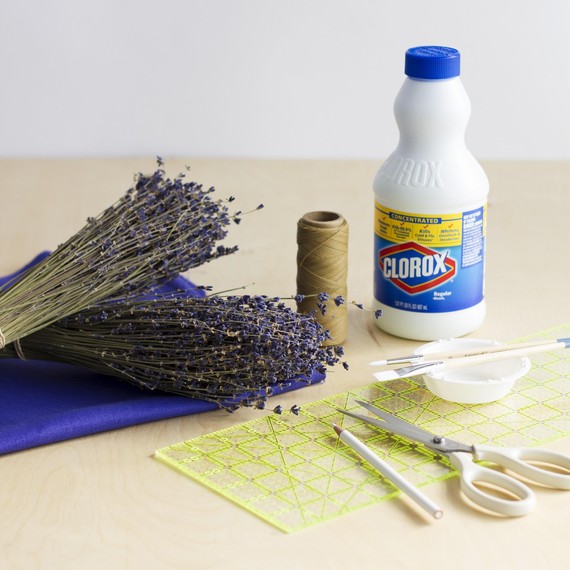 THE TOOLS
Dried lavender buds
Linen fabric of your choice (we used a vibrant blue)
Matching thread
String, yarn, or cord
Sewing machine or hand sewing supplies
Ruler
Liquid bleach
Paint brushes and a small dish
Plastic drop cloth and paper towels
Apron or old clothes and gloves
Iron and ironing board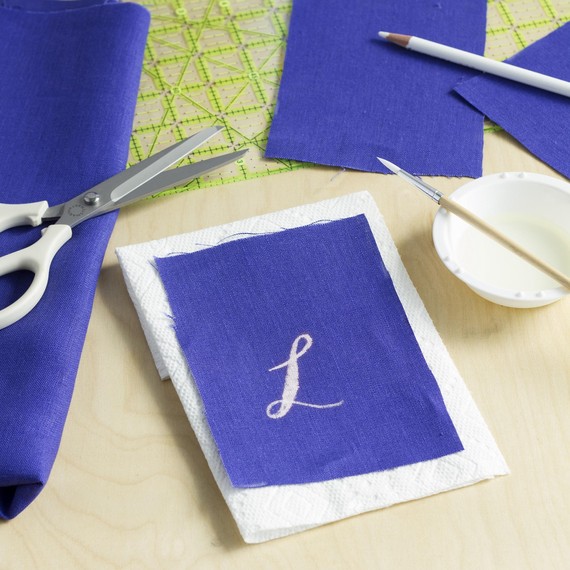 HOW-TO
1. First, test a small piece of fabric with the bleach to make sure you like the shade that it creates. Measure and cut your fabric into 4.5" x 6" rectangles (2 for each sachet), making a few extras to allow for mistakes. The fabric should be wrinkle-free. Pour a few tablespoons of bleach into a dish. Dip the end of a small, round brush into the bleach and draw the initial of your recipient's name. It's better to have less bleach than too much, as a lot at once can cause bleeding. You can always add additional coats as needed. If you want a calligraphy-type look like we created, add more pressure on the down stroke as you are painting. Watch as the bleach lightens your fabric—it happens fast! Touch up your letter if needed with another application.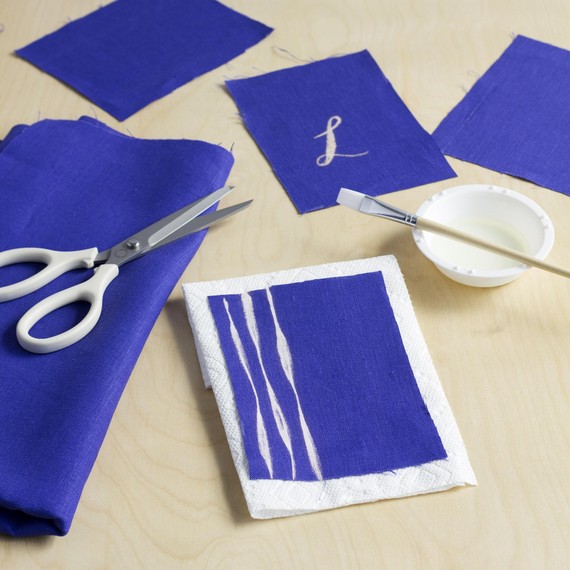 2. To get the look we created on the back of the sachet, dip a larger round brush or a 1/2" flat brush into the bleach and make a downward stroke motion on the fabric. Adjust the pressure—from light to heavy—to create the various widths. Set aside all your fabric to dry.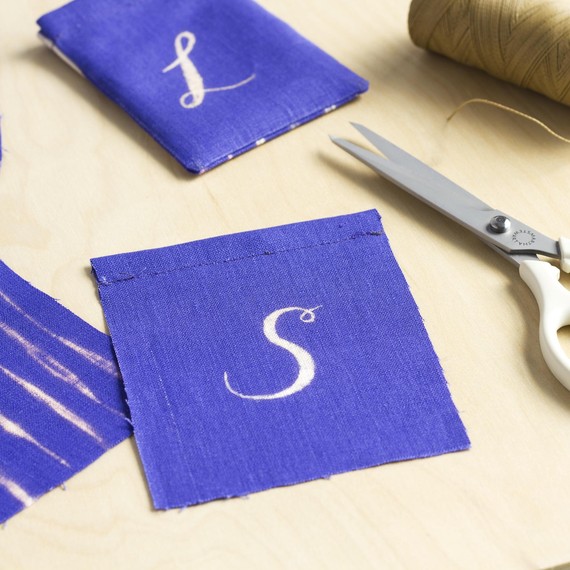 3. Make sure the bleach is completely dry and then iron each piece of fabric. Fold over the top and stitch to create space for your string. Next, sew each side with a 1/2" seam allowance.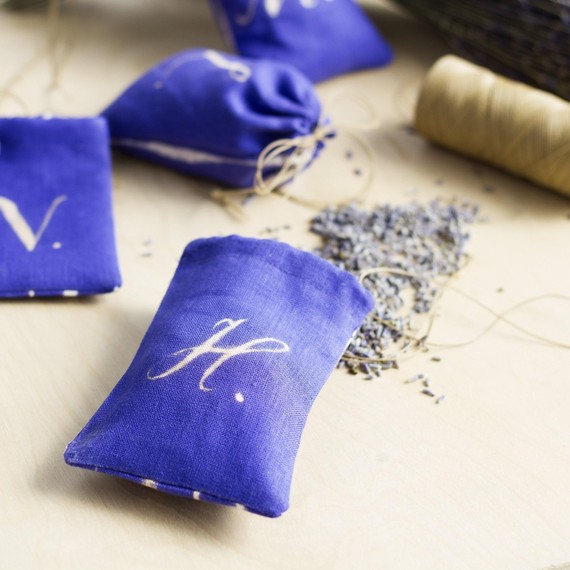 4. Turn the sachet inside out, thread your string through the top, and fill with lavender. Tighten and tie the string, adding a sprig of lavender for a special touch.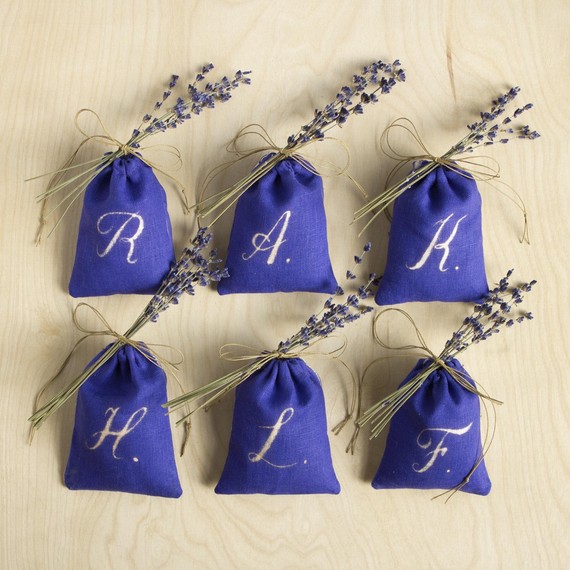 You're done! Hand out these thoughtful and fragrant sachets to your loved ones.