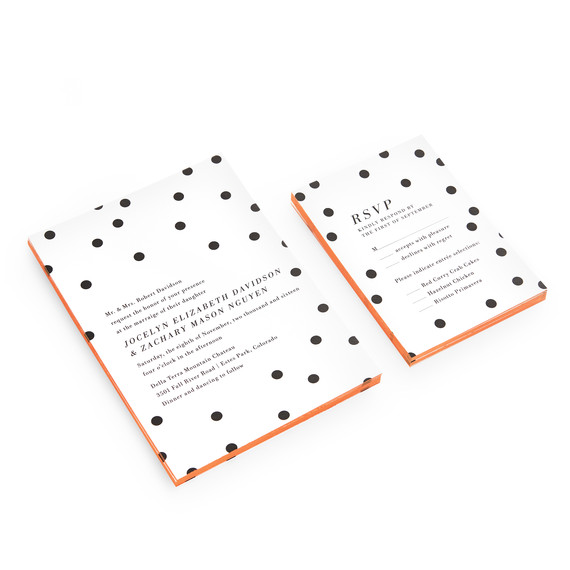 THE TOOLS
Cards (superthick paper works best)

Binder clip

Sponge brush

Craft paint in the color of your choice


HOW-TO
Start by stacking the cards together. Place blank cards on the top and bottom of the deck, as you'll inevitably get paint on them.

Make sure the paper edges are aligned and clamp the stack into place with a binder clip.

Evenly coat the edges with craft paint using a sponge brush.

Let the paint dry completely, then unclip and admire your handiwork. 

Tip: Feeling ambitious? Try this technique on your own designs. Or, for an easier solution, use it to give ordered prints a punch of personality. Either way, the fun, delicate framing is a fitting finishing touch for invitations you'll treasure—and guests will remember.