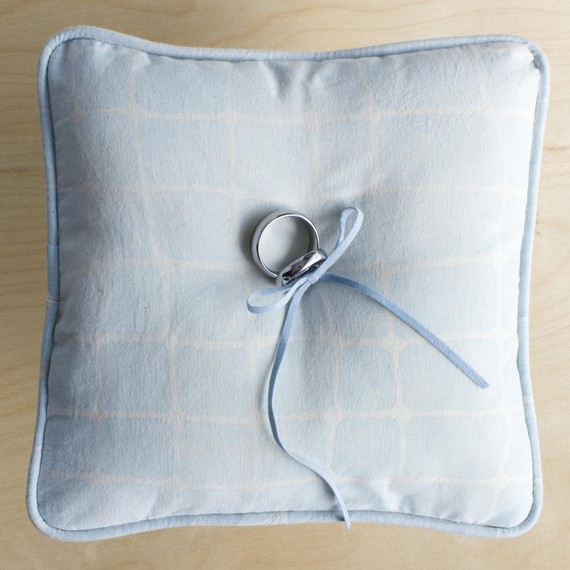 THE TOOLS
Muslin fabric (or other natural fabric like cotton or linen)
Iron and ironing board
Elmer's® Washable School Glue Gel
Martha Stewart Crafts Paint in your choice of colors
Mixing dish or palette
Paint brushes
Bowl or bucket filled with warm water


See Clever Alternatives to the Classic Ring Bearer Pillow, From David Stark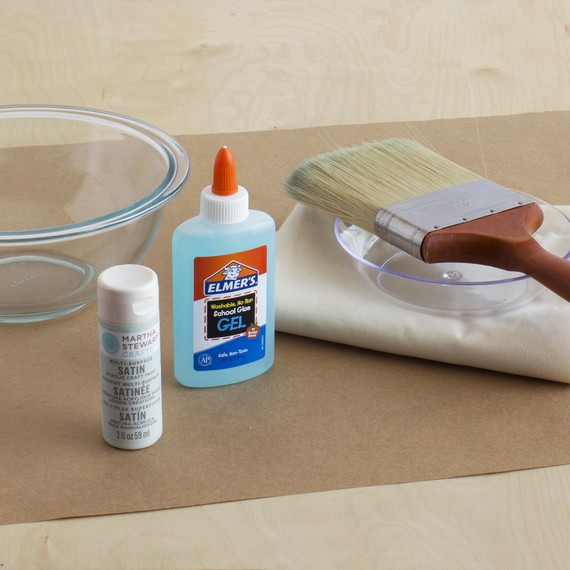 HOW-TO
1. Iron your fabric before you begin so you have a smooth, blank canvas to work on. Then "draw" your design onto the fabric using the glue. Go graphic and bold or create an intricate floral pattern. Leave the fabric to dry thoroughly, preferably overnight.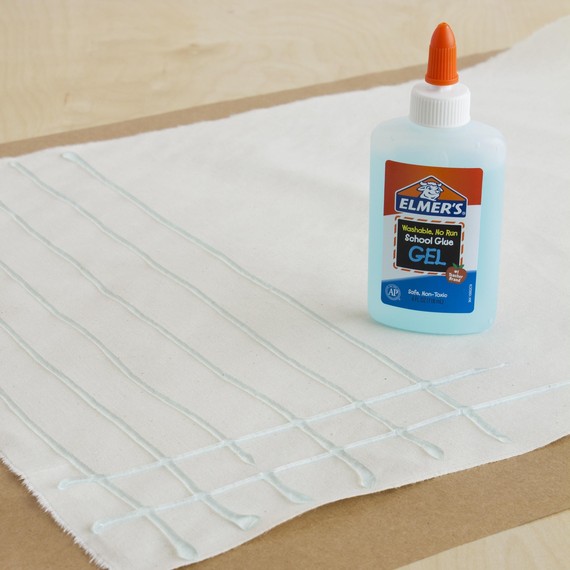 2. After the glue has completely dried, mix your chosen color (or multiple colors) of Martha Stewart Crafts Paint with water. We used a ratio of approximately 1:1 water to paint. Gently brush the paint mixture onto the fabric and allow it to dry thoroughly.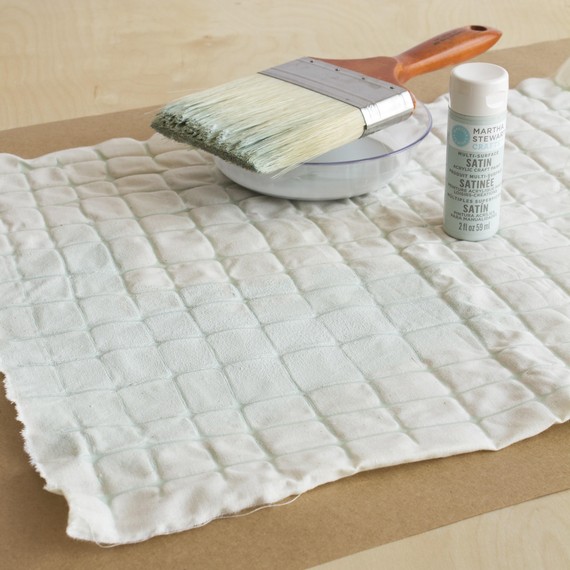 3. Once the paint has dried, soak your fabric in a bucket or bowl of warm water. After a few minutes, gently massage off the glue and rinse well. Throw the finished fabric into the dryer or hang to dry before ironing.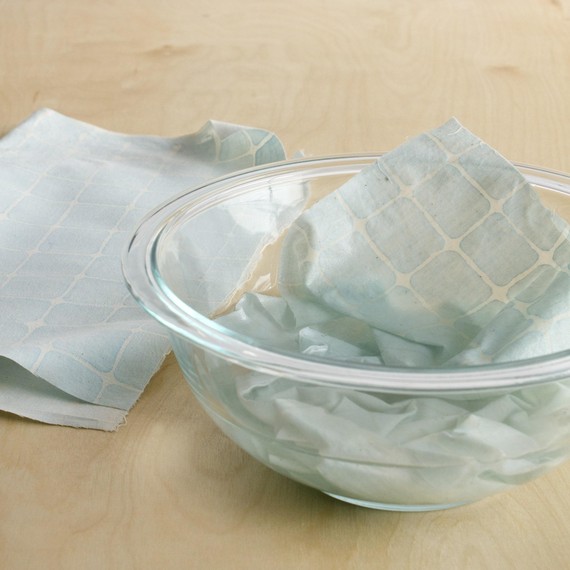 Get More Ring Bearer Pillow Ideas You Can Make on Your Own