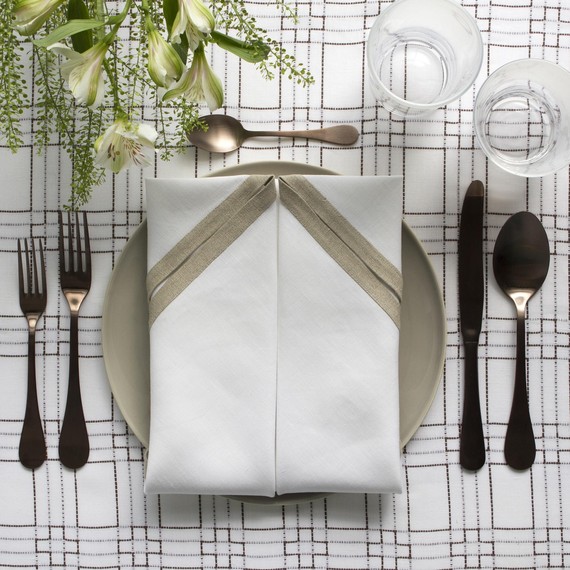 THE TOOLS
Square fabric napkins (We chose two-toned napkins, but feel free to use whatever type works best with your event's theme and design.)
Hot iron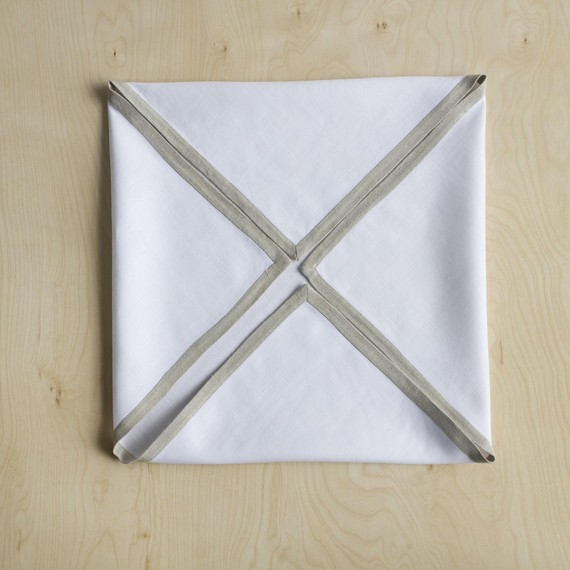 HOW-TO
1. Iron your napkin and place it flat on your work surface.
2. Bring each of the four corners to the center of the napkin. Don't worry if it is not exactly square (ours wasn't either!).  If you align the top two borders, the fold will work.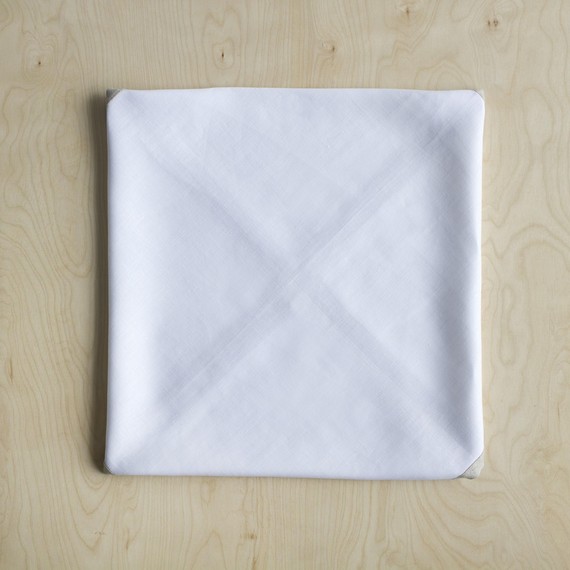 3. Gently flip the napkin over, being careful not to undo the previous folds.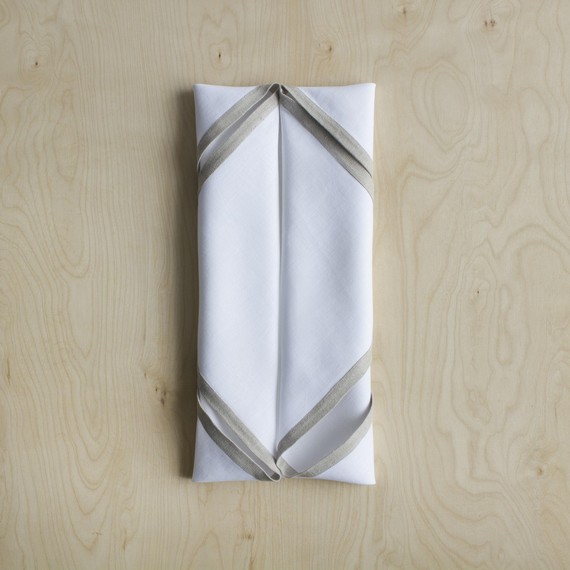 4. Fold the two opposite edges inward, meeting at the center and revealing the previous folds. Try to line up all of the folded lines as evenly as possible.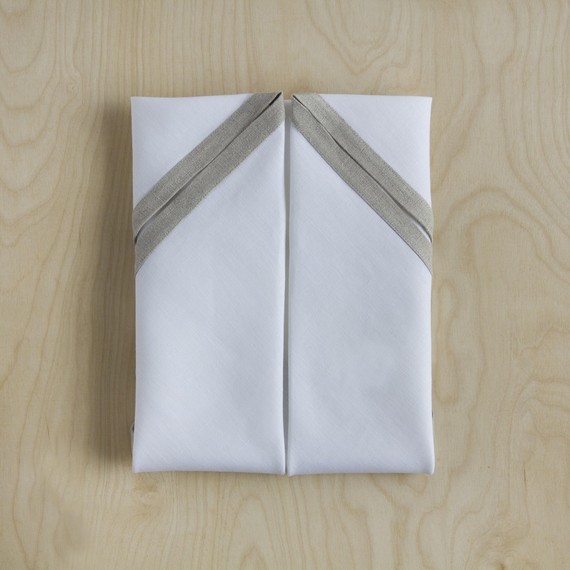 5. Delicately tuck the bottom end under to create the final shape of the napkin fold.
6. Press the finished napkin fold with an iron to create crisp corners and seams.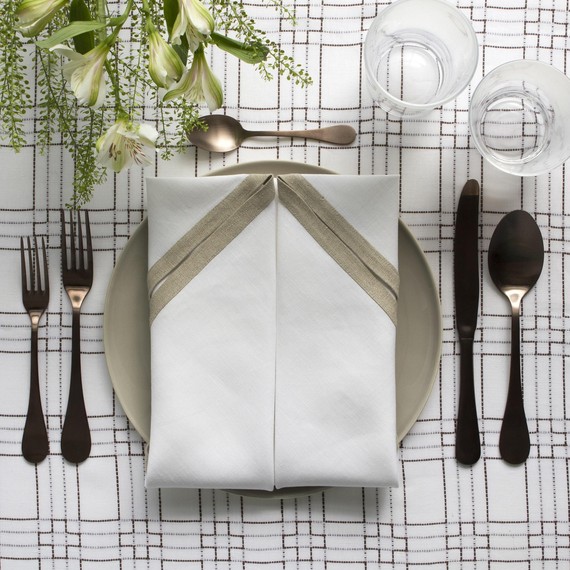 7. Finally, position each napkin on its designated place setting and enjoy!
Learn Ways to Fold a Table Napkin for Your Big Day and Every Day