When: June 9, 2015. 
Where: The Virginia Robinson Gardens, a 1911 estate in Beverly Hills. Its original owner, Virginia Robinson, collected flora from all over the world to plant its famous Rose Garden, Italian Terrace Garden, and Australian Palm Forest. 
Who: Actress Sofía Vergara. Maybe you've heard of her? She's on this little TV show...
Why: She's a bride-to-be! The lucky lady is planning her nuptials to actor Joe Manganiello. (See her engagement ring here.) Plus, who wouldn't want her wedding advice?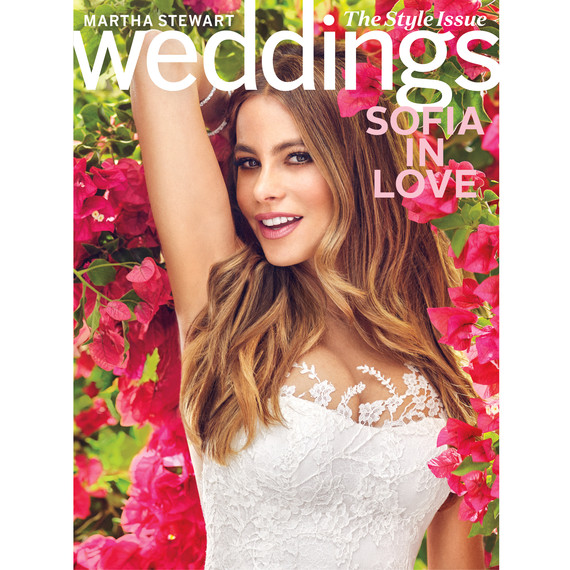 What she's wearing: Here, pausing among the bougainvillea, she stuns in a Chantilly lace dress by Rosa Clara.
What you didn't see on the cover: The umbrellas over her head! It rained throughout the day, not that you'd know it from the bright flowers and her brilliant smile.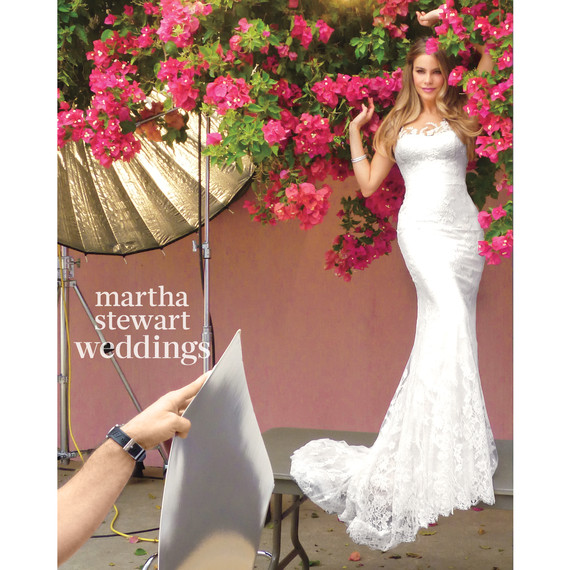 What you didn't see (until now): Vergara stood on a folding table to situate herself amid the overhanging bougainvillea. (Fear not, Modern Family cast: To test the table's strength, our design director, six-foot-three Michael McCormick, jumped on it first.)