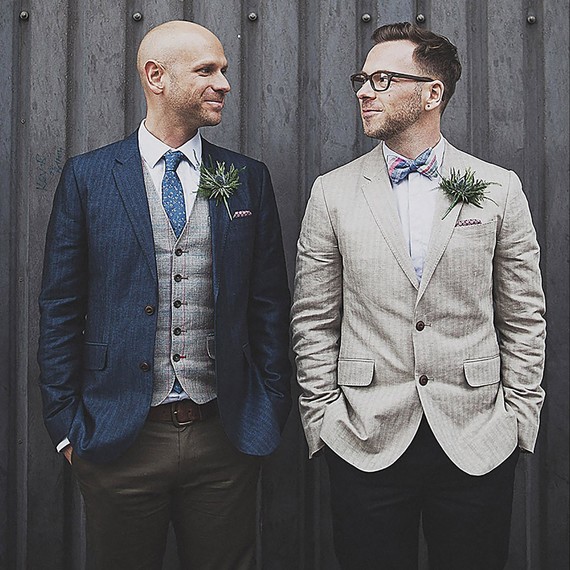 Since the ruling of the Supreme Court case allowing same-sex marriage, there has been one question on a lot of male couples' minds: "What do we wear to our ceremony?" Well, guys, you've got a unique set of considerations when choosing wedding attire. The one on top of the list is, "Should we match?"  
You're joining in marriage to share your lives together—not because you're becoming one person. So I say, "Nah, don't match!"
See Memorable Moments From Same-Sex Weddings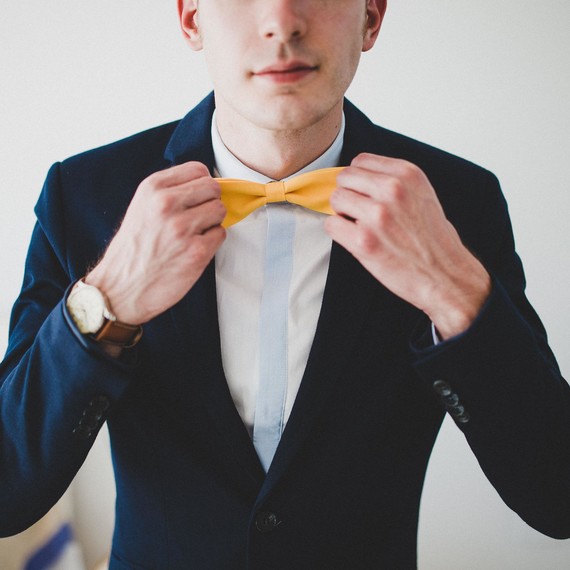 Instead, consider coordinating. Simple variances in your suits, such as color, silhouette, or how you accessorize, can easily differentiate you from your partner. Here are some easy ways to go from matching to coordinating:
Wear the same suit, but in two different hues.
Don matching jackets and non-matching pants.
Choose shirts in different colors or patterns.
Mix up the accessories; for example, one of you wears a bow tie and the other dons a necktie.
Sport different tie colors or patterns.
Slip on your own style of shoes.
Accessorize with different colors or patterns of socks.
See Video Tutorials on How to Tie Different Tie Knots for the Wedding Day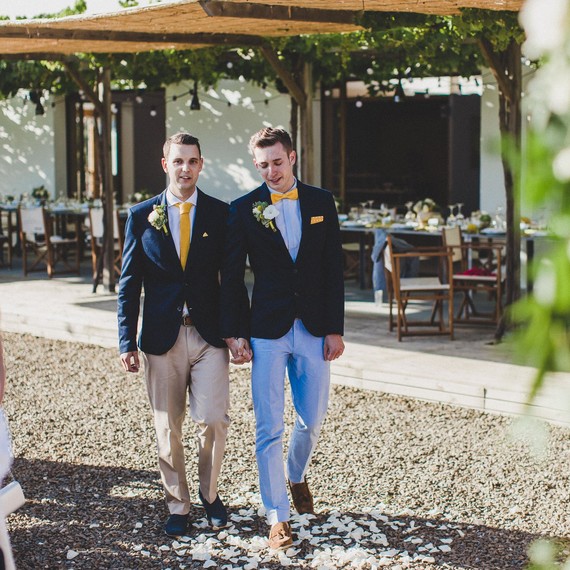 Get Your Same-Sex Wedding Etiquette Questions Answered