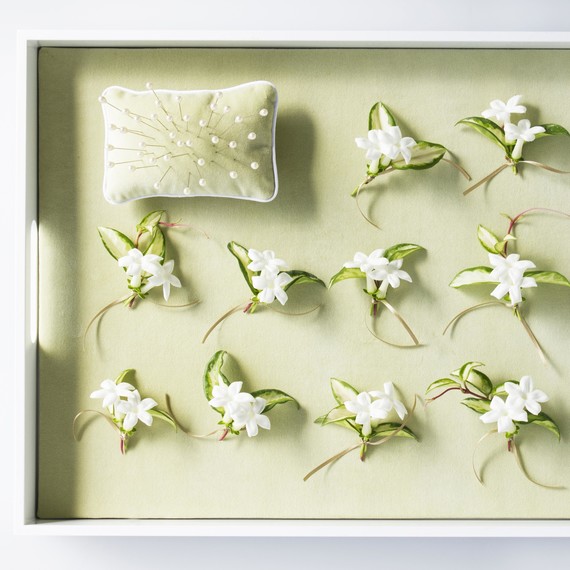 THE TOOLS
For the Fabric-Lined Tray
A simple rectangular tray, like this one from West Elm
Scissors
Cardboard
Fabric (we used cotton velvet, but anything will work)
Glue gun
For the Matching Pincushion
Fabric (we matched ours)
Hand needle
Matching thread
Piping trim
Pins
Sewing machine with piping foot or zipper foot
Stuffing
Make One of These Dapper DIY Boutonniere Ideas for Your Wedding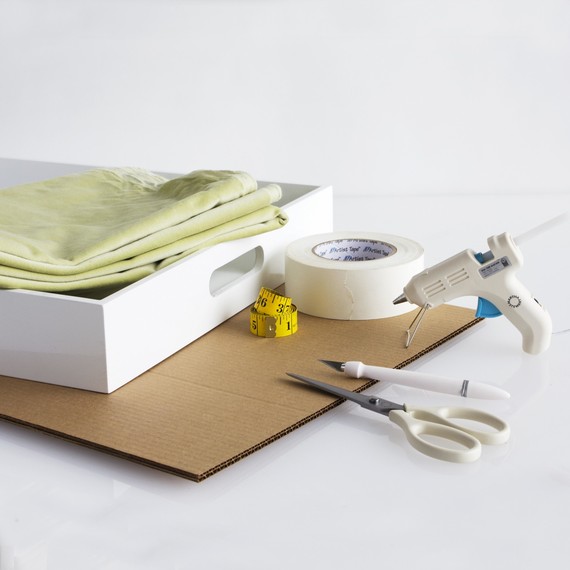 HOW-TO
For the Fabric-Lined Tray
1. Cut cardboard to fit inside the tray, then cut the fabric a few inches larger around all four sides. Cut an angle at each corner and apply a dab of glue.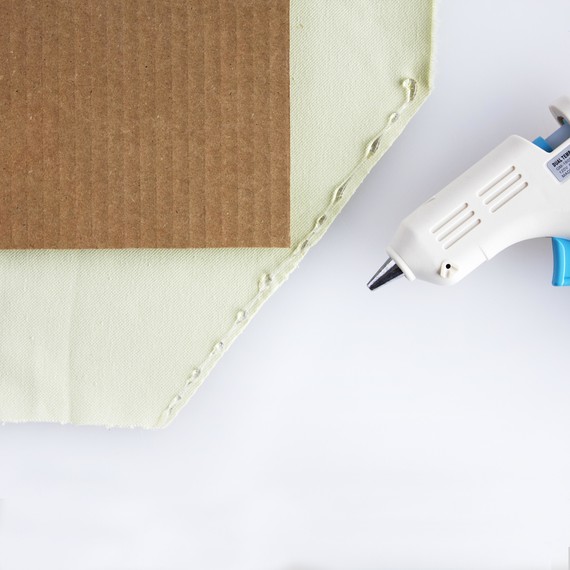 2. Pull fabric snug and glue each corner, working your way around all four sides.
3. Let dry, fit into the tray, and fill with boutonnieres, and, if desired, the matching pincushion.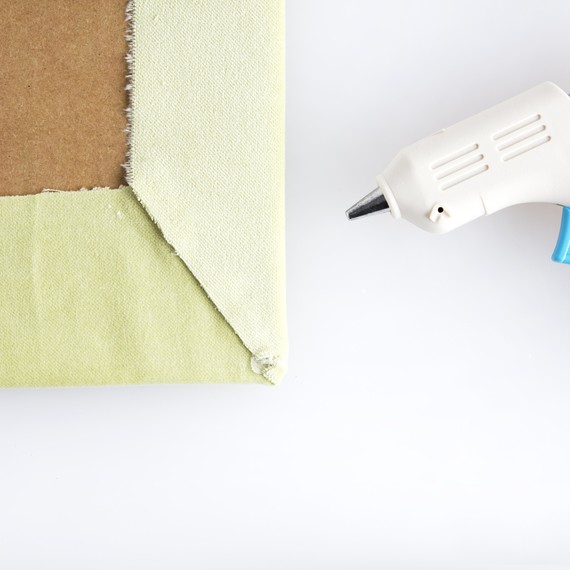 For the Matching Pincushion
1. Cut two pieces of the same fabric (we used a 5-inch-by-7-inch piece to make a 4-inch-by-6-inch cushion).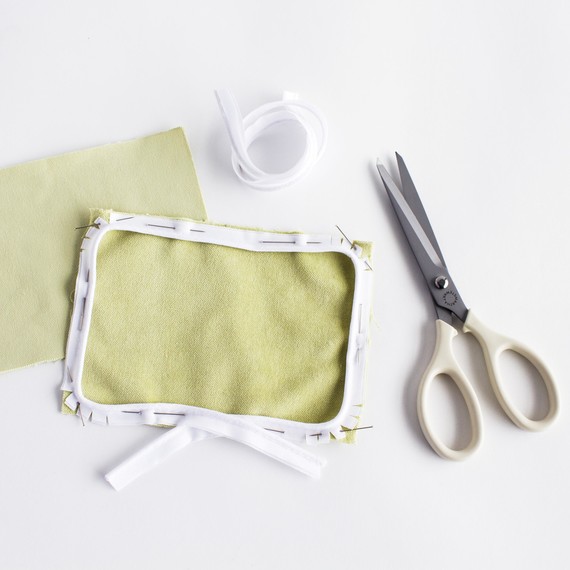 2. Apply and pin your piping, cutting slits in the corners to make the curve. Use your zipper or piping foot to sew in place, or sew by hand with a needle and thread.
3. Sew the other side of cushion using the first stitched line as your guide.
4. Leave a couple of inches to turn inside out, add stuffing, and hand-stitch to close.
5. Add pins and place in the tray with the boutonnieres (we chose stephanotis, hoya leaves, and a bit of narrow bronze ribbon for ours), and prepare to wow your guests!
See a Real Wedding That Featured This Boutonniere Tray