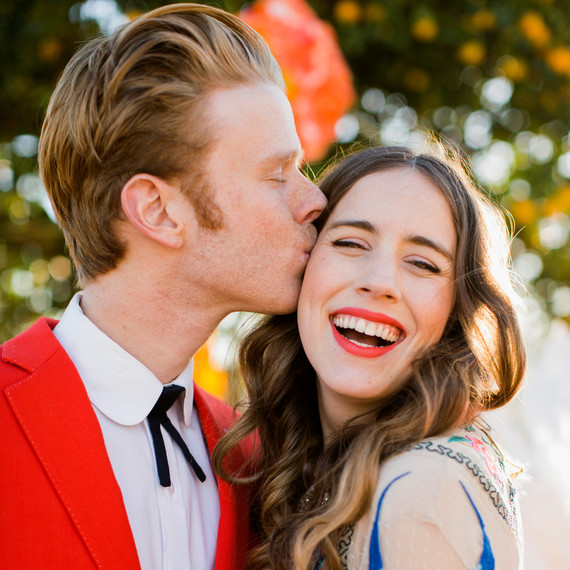 Exfoliate
Start a lip treatment regime up two weeks before your actual wedding day, and make a great lip exfoliator part of that regime. Fresh Sugar Lip Polish ($22.50) is a go-to, but you can also make your own: Mix 1 part oil (coconut or jojoba), 1 part honey, and 1 part sugar together in a bowl. Keep it in the refrigerator, but let it warm up to room temperature before applying. 
Twice a day, rub the exfoliant into your lips and then lightly scrub them with a medium-bristle toothbrush to slough off dry and dead skin. Rinse off excess scrub with a warm washcloth. While it's important to properly exfoliate, don't go overboard; the skin on your lips is very thin and can be sensitive, so adjust this regimen to suit your personal needs.
Lay Down a Base
After exfoliating, apply a balm as a base coat to your lips. Try Shiseido The Skincare Protective Lip Conditioner SPF 12 ($23) or splurge on a more intensive exfoliating product, such as Natura Bisse Nb Ceutical Tolerance Enzyme Peel ($150).
Prepping your lips in this way gives you a moisturized, smooth surface that will stain evenly and prevent the dark pigment from grabbing onto certain parts of the lip.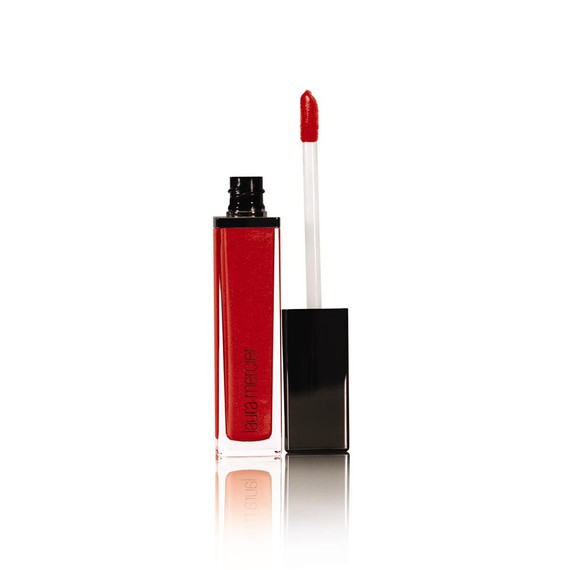 Apply a Stain
On the big day, you want start off with a long-wearing stain. For a brighter, 1950s red, try Laura Mercier Paint Wash Liquid Lip Colour in Vermillion Red ($28). For a red with a bit more depth and less pop, Hourglass Opaque Rouge Liquid Lipstick in Icon ($28) is a good option.
Press the stain into the lips with a brush or sponge applicator (the tiny sponge applicators that come with most eye shadows are perfect for this). The concentration of color should be in the center of your pout. After applying the stain, blot it immediately, firmly pressing the color into the lips.
Layer On Lip Color
The next step is applying a creamy, deeply pigmented lip color. There are so many to choose from, and this is when you can let your heart gravitate toward a red that really speaks to you. Some standout ones are Nars Audacious Lip Color in Lana ($32) for an orangey red, Chanel Rouge Allure Velvet Lip Color in La Sensuelle ($36) for a deeper raspberry shade, and Makeup Forever Rouge Artist Intense Color Lipstick in 36 Satin Fuchsia ($20) for a rich, pink-red.
Because this step involves adding intense color to the lip, you should pay careful attention to the shape of your mouth. If you want your lips to be ultra-defined, also use a lip liner. If you like a softer shape, you can get away with just using a brush to apply your cream lipstick. Remember to blot and blot again. Don't be shy … really blot it!