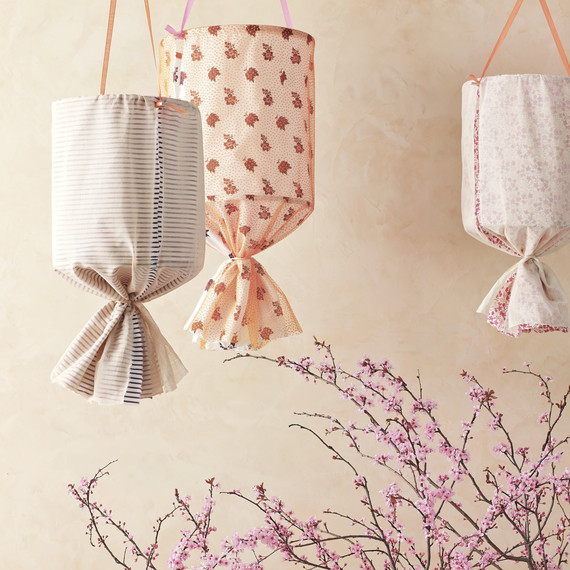 THE TOOLS
1 yard sheer fabric
1 yard patterned fabric 
Needle and thread 
Pliers
12-inch embroidery hoop 
Masking tape
Wooden dowel 
Embroidery floss 
1 1/2-yards-long ribbon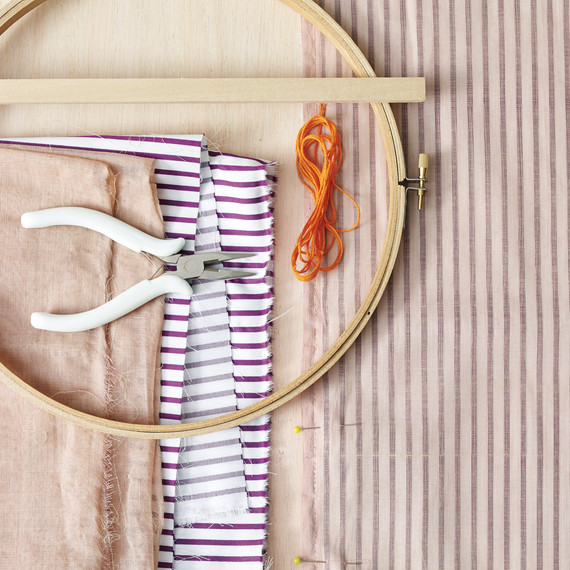 HOW-TO
1. Cut two panels from each fabric: 19 1/2-by-31 inches of sheer and 19 1/2-by-32 inches of patterned. With right sides facing one another, sew fabrics together on the short sides, leaving a 1/4-inch seam allowance. Repeat with second panel.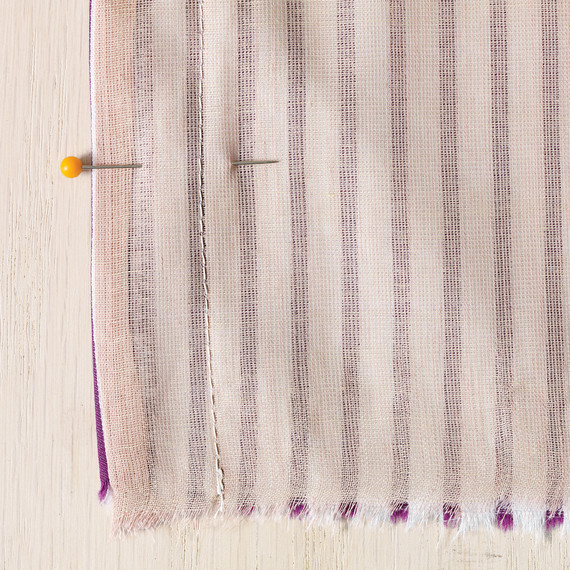 2. Fold panel at stitch line, so "wrong sides" of fabric are facing; iron flat. Stitch a seam 3/4 inches from the edge to create a channel. Repeat for second panel.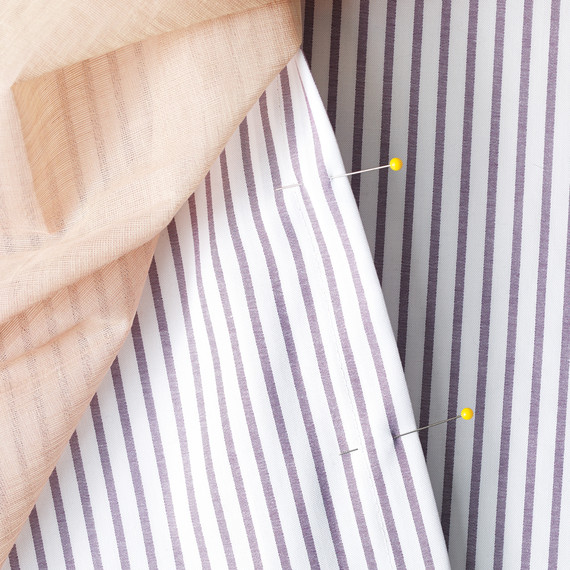 3. On patterned piece of panel only, measure 14 1/2 inches down from the channel, and fold fabric with right sides facing. Iron flat, pin, and sew a seam 3/4 inch down from edge to create a second channel. Repeat for second panel.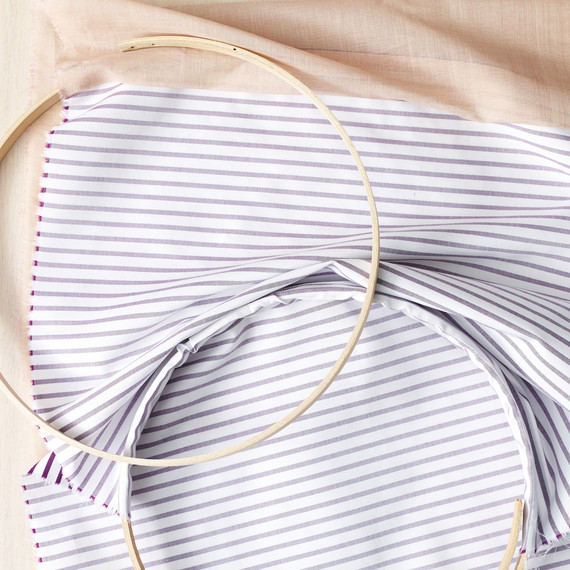 4. Use the pliers to remove the metal closure from the outer embroidery hoop. Cut the inner hoop in half. If needed, slightly sand the edges so they don't snag the fabric. Thread the larger hoop through the top channel of both panels so that the sheer fabric faces the outside of the hoop. Thread the smaller hoop through the lower channel of both panels, so that the pattern faces the outside.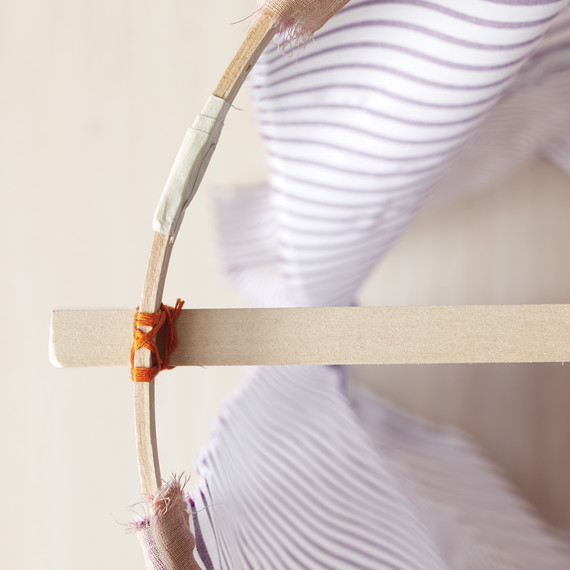 5. Use masking tape to secure both hoops in a closed circle. Tie the wooden dowel to the underside of the top hoop with embroidery floss, leaving an inch overhang. Tie ribbon to both sides of the dowel overhang and have someone hold it while you gather and tie the fabric below the second hoop. Trim to desired length and hang.