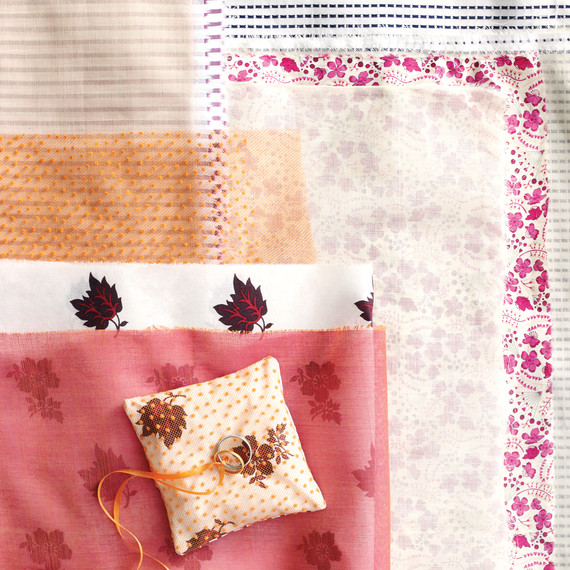 THE TOOLS
2 patterned fabrics, 4 1/2 square inches
1 sheer fabric, 4 1/2 square inches
Needle and thread 
Cotton stuffing 
10-inch-long ribbon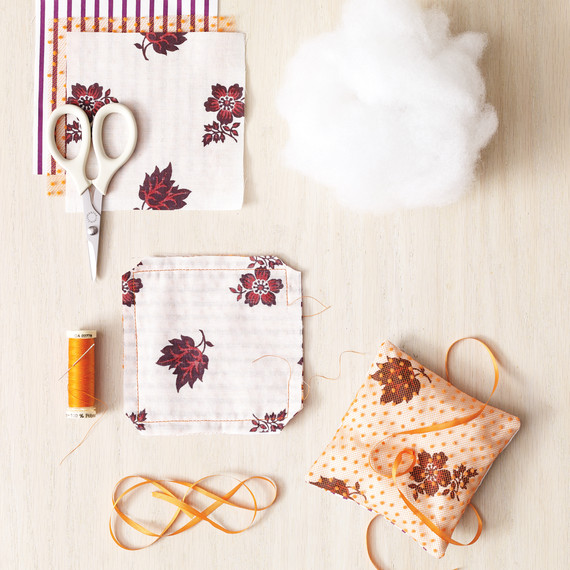 HOW-TO
Position the patterned squares with the right sides facing one another, and sandwich the sheer fabric square in between them. 
Sew with a 1/4-inch seam allowance all around, leaving a 1 1/2-inch opening; clip corners as shown.
Fold inside out and place stuffing between the two patterned layers; sew the opening shut using a blind stitch. 
Stitch ribbon in center, cutting to desired length.