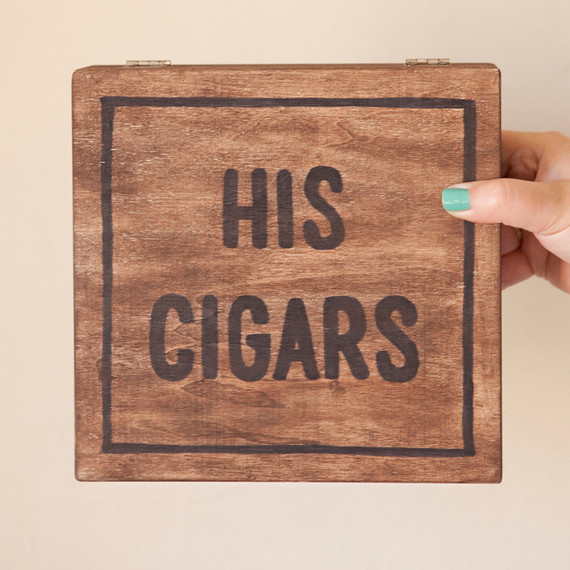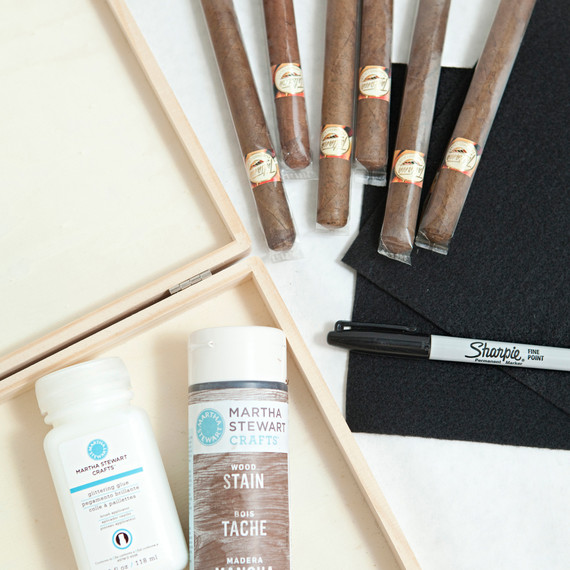 HOW-TO
1. Print the "His Cigars" clip art, or another design you like, and use scissors to trim the paper to fit the box lid.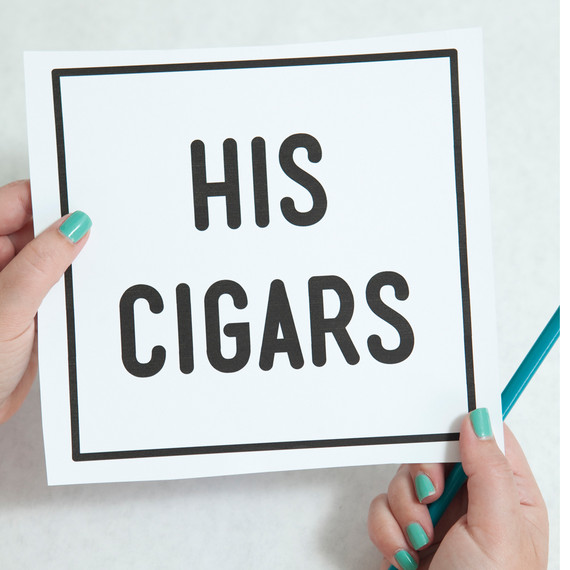 2. Color the backside of the printed design with a pencil.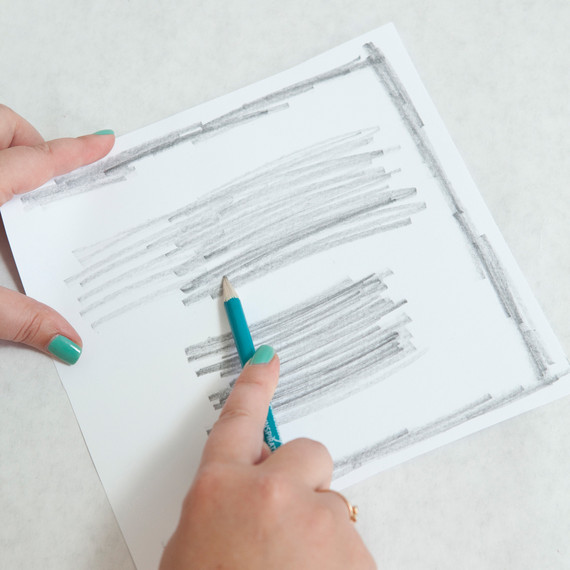 3. Tape the printout face up to the top of the box and carefully trace the entire design to transfer it onto the box.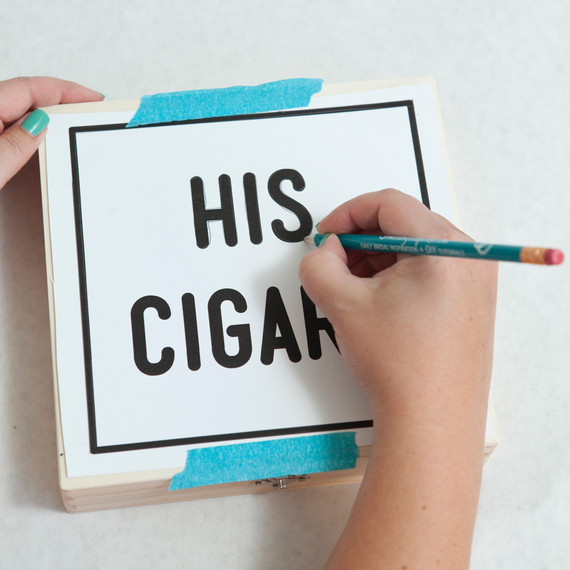 4. Remove the tape and paper; you should see a simple outline of your design.
5. Fill in your design with a permanent marker. Don't worry about the ink bleeds and imperfections, as they won't be as obvious once the wood has been stained.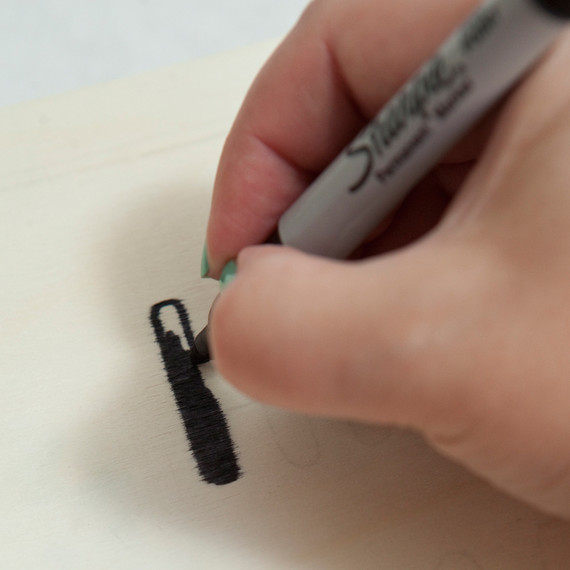 6. Before you begin staining, protect your surface with paper and your hands with gloves. Then, using a piece of muslin cloth, wipe the stain onto the box until it is completely covered. For a darker stain, add a second coat after about an hour.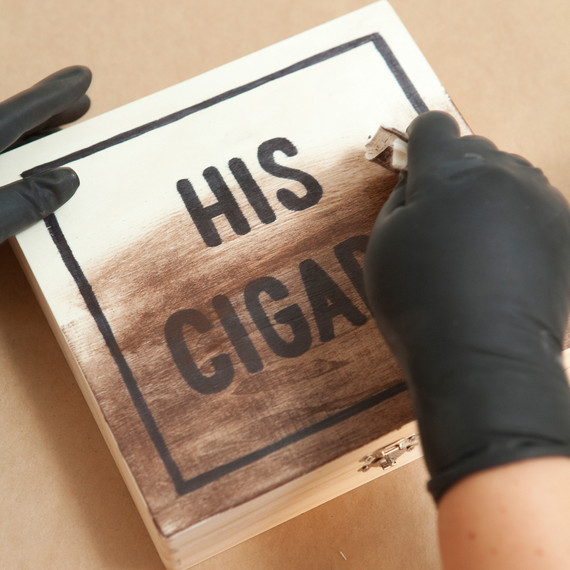 7. When the stain is dry, cut your felt pieces so they will fit inside the box and set aside.
8. Add a generous amount of glue to the bottom of the inside of the box, then place your felt on top of the glue. Repeat for the the top half of the box. Let the glue dry and air out for at least 48 hours.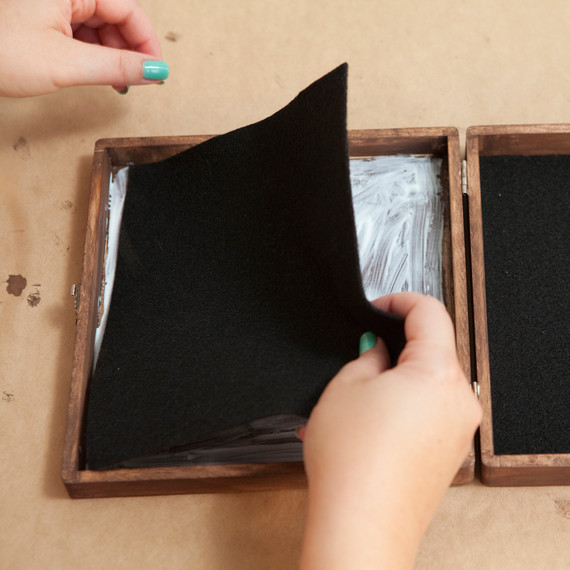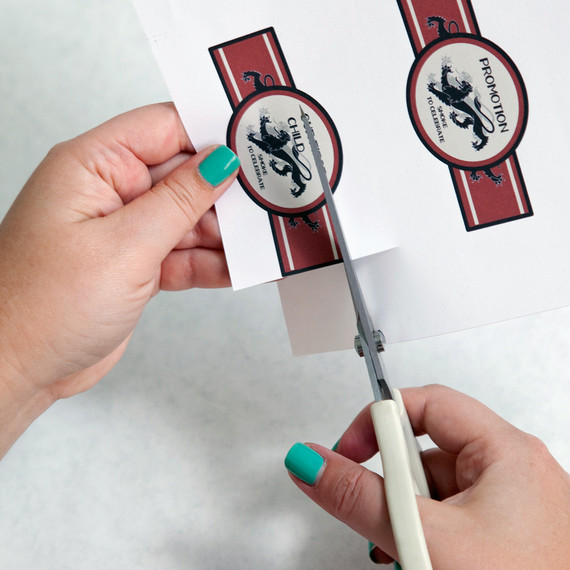 10. Wrap a label around your choice of cigars. There are labels for the following events: Bachelor Party, Wedding Night, One Year Anniversary, First Promotion, First House, and First Child.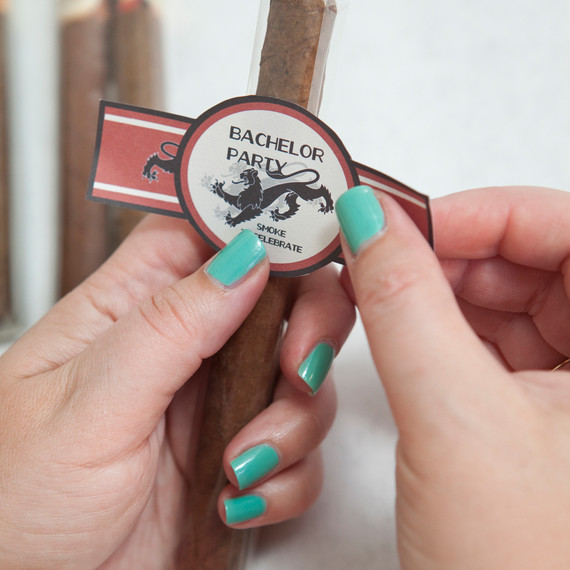 11. Place the labeled cigars into the box.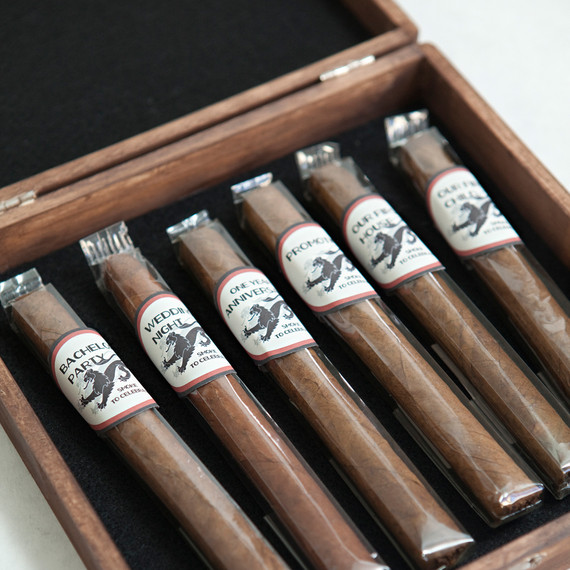 12. Print the "groom card" design onto cardstock, write a special note, and adhere it to the inside of the box with glue dots.