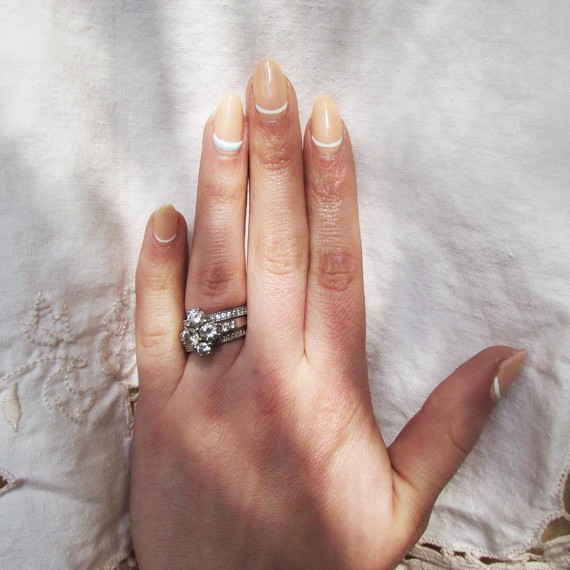 THE TOOLS
Base coat 
Nude nail polish 
Thin striping brush
White nail polish
Blue nail polish
Tip: Try deep blue for winter weddings, and light blue for summer.
Top coat (shiny or matte)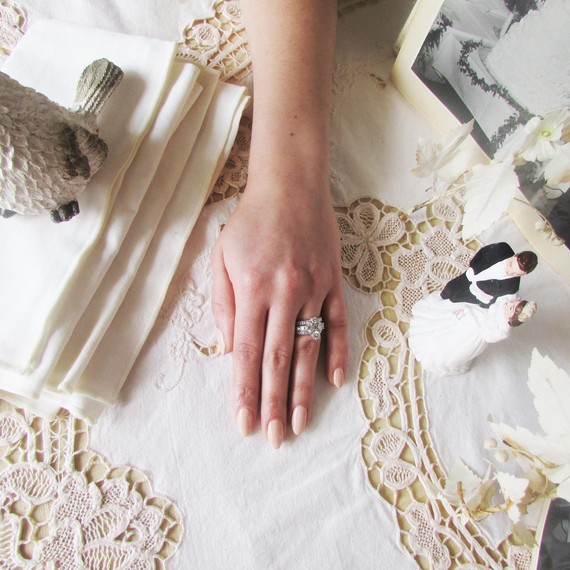 HOW-TO
1. Prime your nails with your base coat. Any clear base coat will work, but I used Deborah Lippmann's quick-drying All About That Base, which works well as an undercoat, even if your nails have stress marks or discoloration. 
2. Add a coat of your favorite nude nail polish.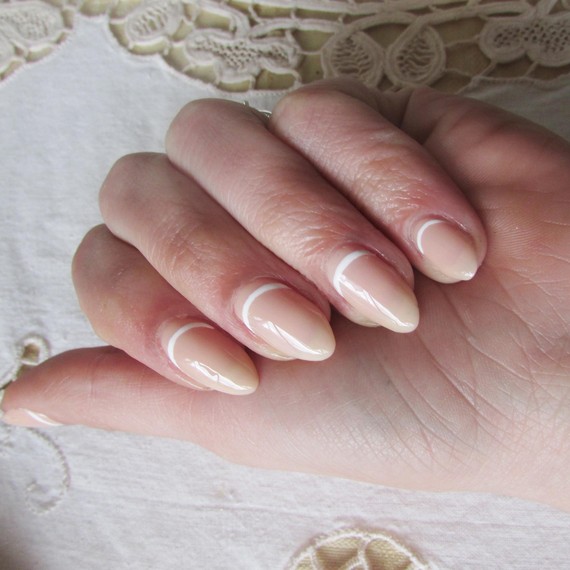 3. The next step is all about taking the classic French manicure and spinning it on its head. Use a thin striping brush and white nail polish to create a little curved line just above the base of your nails. As opposed to the thicker line usually seen in reverse French manicures, this will give nails a dainty look.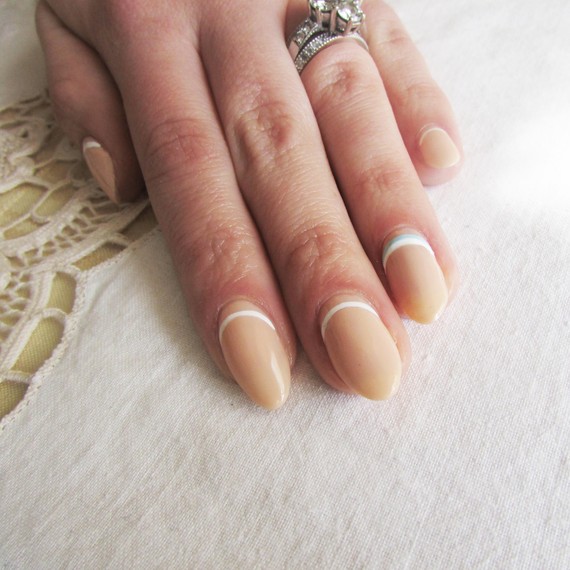 4. On your ring finger, repeat or "borrow" that same shape by adding a "something blue" curved line next to the white one for a subtle, stacked look with just a small pop of color.
5.  Finish with your favorite top coat, and enjoy your playful—and sophisticated—mani!