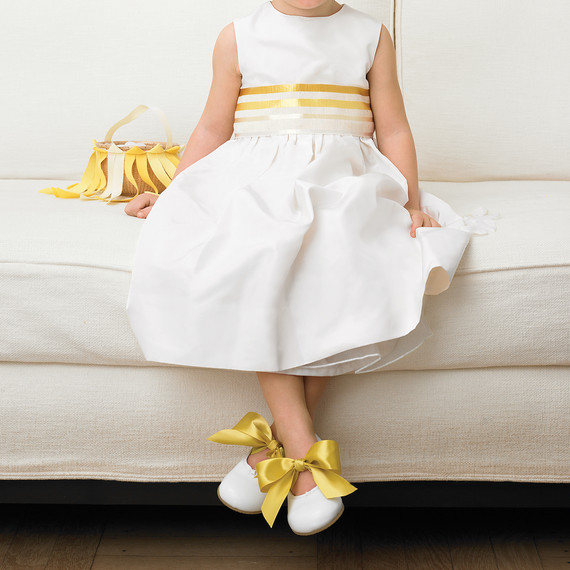 The Tools
Small Nantucket basket
1/2-inch twill tape
5/8-inch grosgrain ribbon
Tacky glue
Needle and thread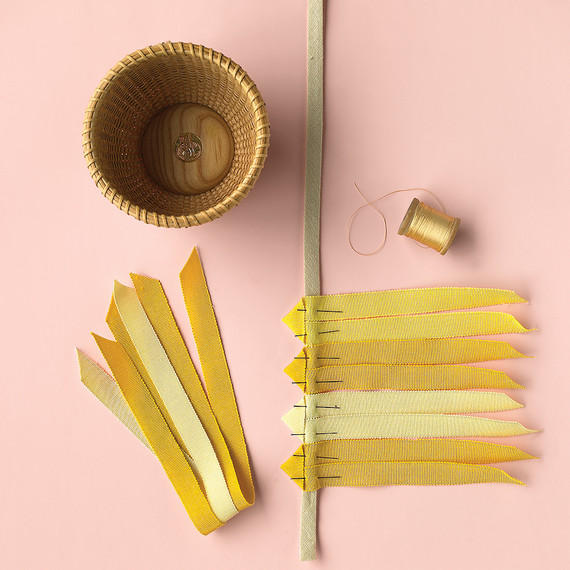 How-To
Cut 1/2-inch twill tape long enough to wrap around basket and overlap slightly.
Cut 5/8-inch grosgrain ribbon to desired length; make enough strips to fit around basket.
Fold each ribbon in half as shown, and pin onto twill tape. Alternate colors as desired.
Hand-stitch ribbons to tape, and snip ends at an angle.
For handle, lay 8-inch piece of ribbon across top of basket (do not pull taut), and attach to side just below rim with tacky glue.
Glue ribbon-fringed tape just below rim, making sure to cover ends of handle ribbon.
Trim ends of tape where they join.