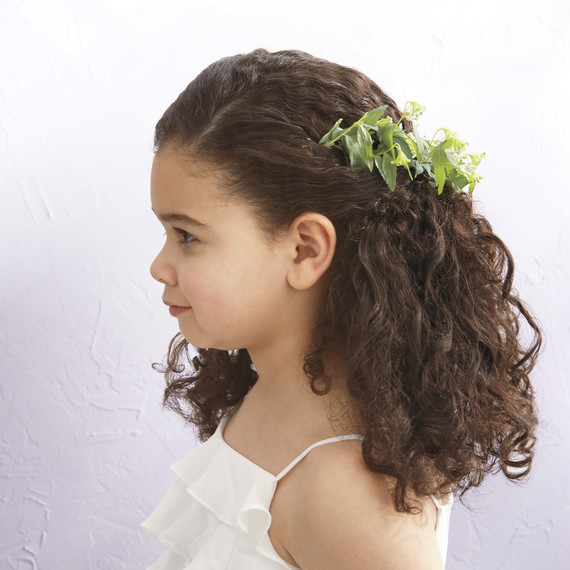 THE TOOLS
Shampoo and leave-in conditioner
Towel
Blow-dryer with a diffuser
Styling gel
Hair elastic
Bobby pins
Floral accent (optional)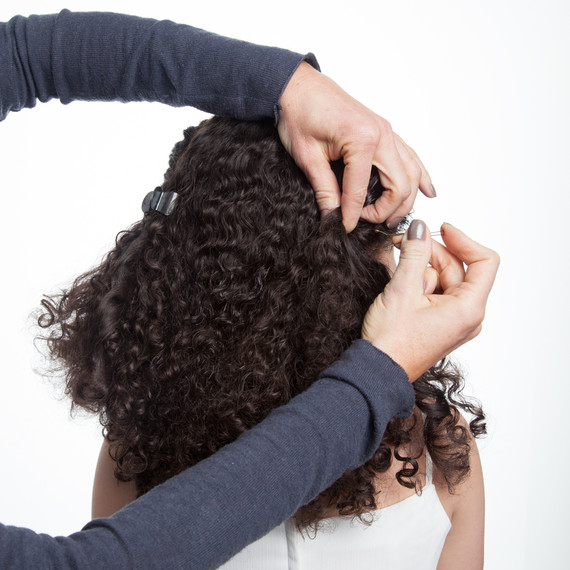 HOW-TO
1. Wash hair with shampoo. After adding conditioner, run a comb through strands while they are still wet to eliminate tangles. 
2. Take the hair in sections and pat each dry with a towel.
3. Using a blow-dryer with a diffuser, finish drying the hair.
4. To prevent frizz, coat the curls with styling gel. For the most even application, turn the head upside down and scrunch the product gently into the hair.
5. Create a deep part at the front of the hair, on the right or left side, depending on your preference.
6. Section off a small section of hair at the front of the part on its fullest side.
7. Split the small section into two equal parts. Take the back part of the small section and twist it, while crossing it under the front part of the small section. Exchange it from one hand to the other, continuing twisting as you move along the small section of hair.
8. Tie it off with an elastic.
9. Pull the twisted strand back and secure it on the side with a bobby pin.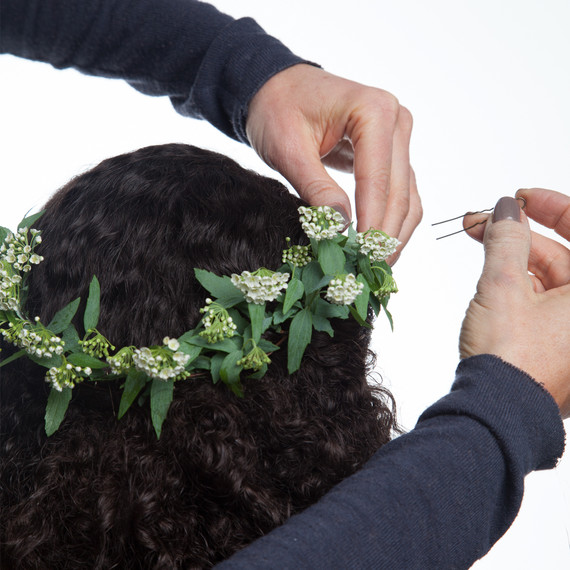 10. Add a floral accent for a natural touch.
THE DETAILS
Cinch Detangler + Leave-In Conditioner, $11.95; socozy.com. Behave Styling Gel Medium Hold, $11.95; socozy.com.