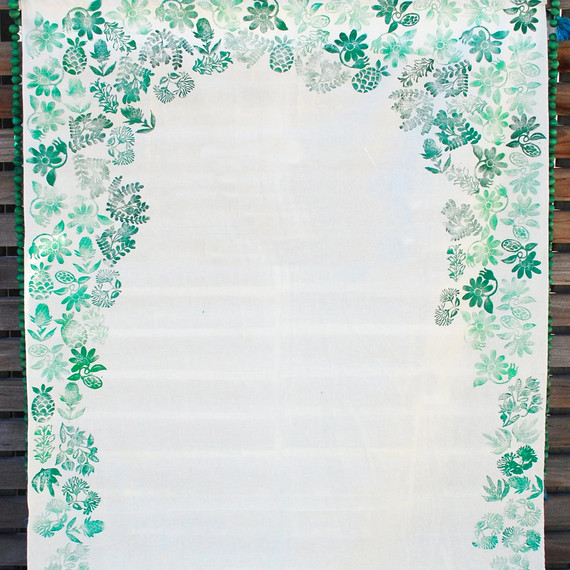 THE TOOLS
Scissors
Fabric (approximately 3.5 yards)
Note: I used cotton, which is very inexpensive, but any lightweight fabric will work; you just don't want it to be too heavy to hang. 
Ink, or if block printing, paint
Sewing machine and matching thread
Stamps or block prints 
Tip: You can purchase these or make your own.
Wooden dowel
Ribbon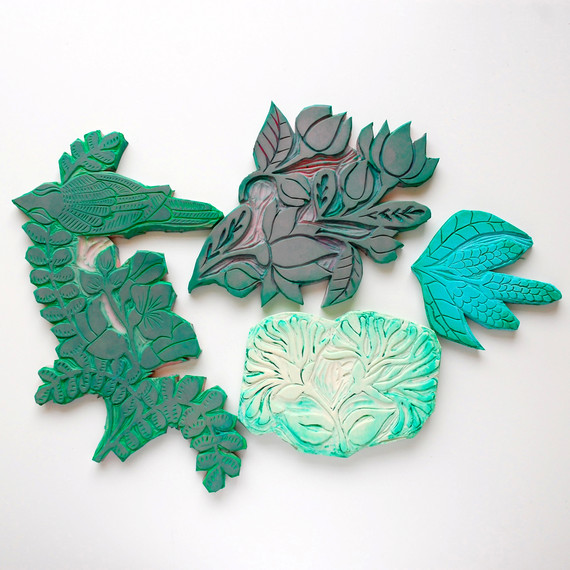 1. Trim your fabric to at least 6-feet tall by the width of your choice. If you do make it longer, you can drape the excess material on the ground.
2. Hem your edges and make a 2-inch pocket at the top. This pocket is where you will insert your wooden dowel to hang the backdrop.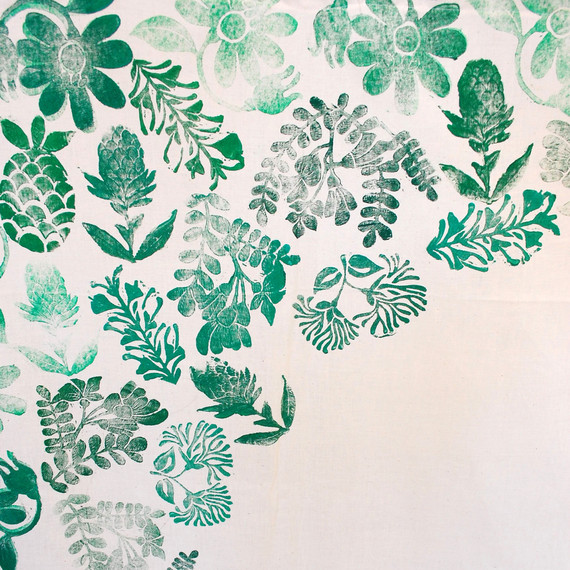 3. Now, here's the fun part. Take your stamps and start stamping. I used my stamps to make a frame around the border of the cotton, but you could also create an allover pattern.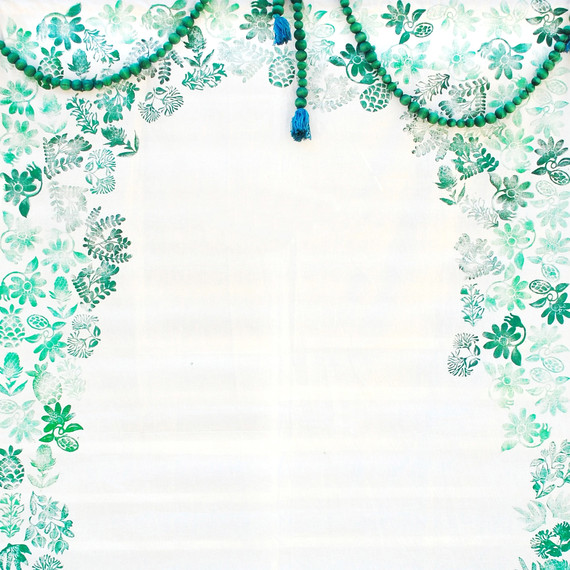 4. Once you are done, iron your backdrop and insert the wooden dowel. To hang, you can tie ribbon to either end of the wooden dowel and suspend from a tree or wall. If desired, add a little extra bling and drape a garland on your backdrop. (I used my emerald green wooden bead garland.)
Get More DIY Backdrop Ideas