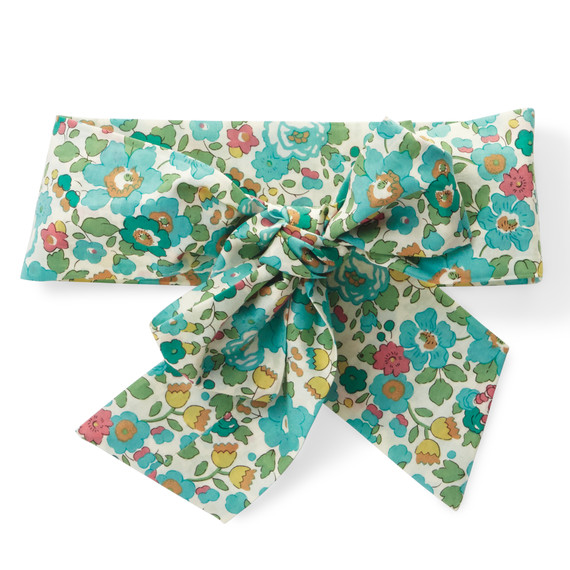 THE TOOLS
.5 yards of fabric (ideally in a 60-inch width)
Scissors
Sewing machine
Iron
Sewing needle and thread
HOW-TO
Cut across the fabric to produce a 6-inch-by-60-inch piece. 
Fold the fabric in half lengthwise with the right sides (those featuring the print) facing one another. Iron the fold in place.
Leaving 1/2-inch seam allowance, stitch along the long side and one short side. 
Using your fingers and/or a safety pin attached to the unstitched opening, turn the sash right side out.
Iron the unfinished end in, creating a 1/2-inch seam allowance, and hand sew it shut.