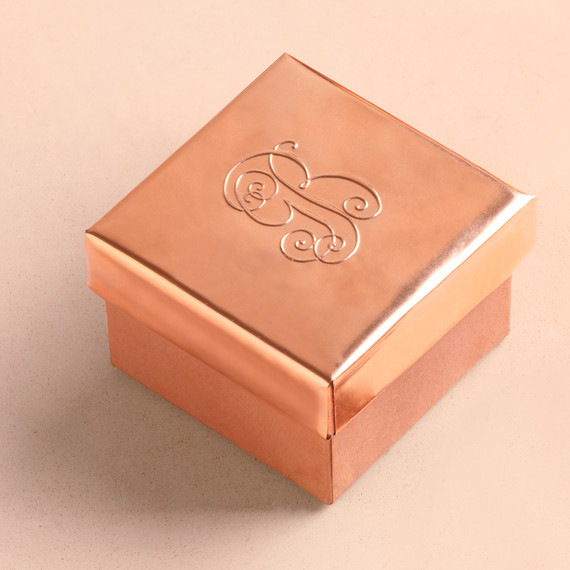 THE TOOLS
Scissors
Metal sheet 
Square gift box 
Embosser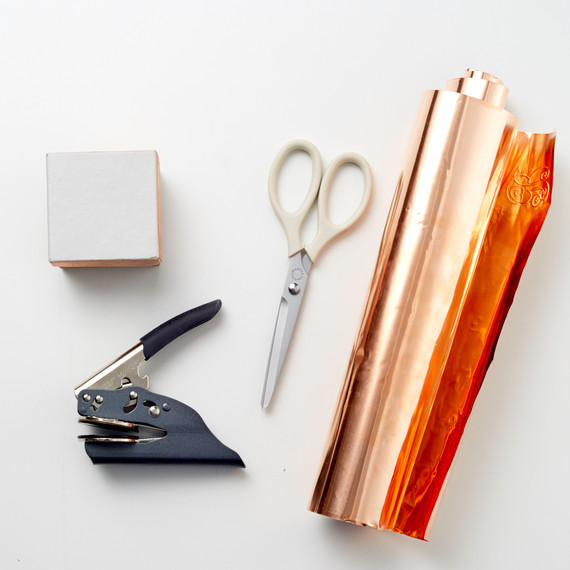 HOW-TO
1. With scissors, cut a metal sheet to be about 1/2 inch bigger on all sides than the lid of your gift box. Slide the metal sheet between the plates of the embosser; firmly press down to make an impression.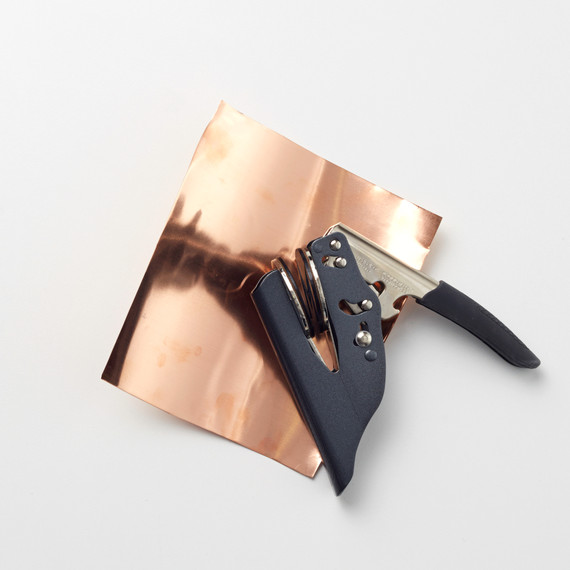 2. Flip the sheet over and lay the box lid on top. Make a notch at each corner of the sheet by cutting it until you reach the box's corner; repeat on all sides.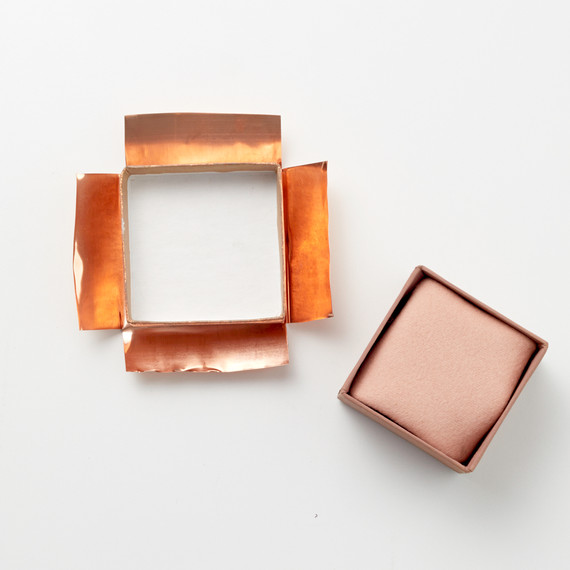 3. Fold each metal flap over the lip of the box, bending tightly to secure.