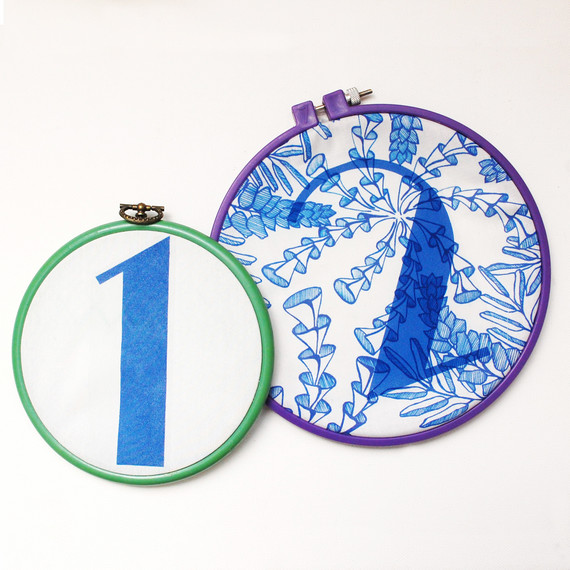 THE TOOLS
Embroidery hoop in the size(s) of your choice
Computer with Word, Illustrator, or a similar program
Scissors
Lightweight fabric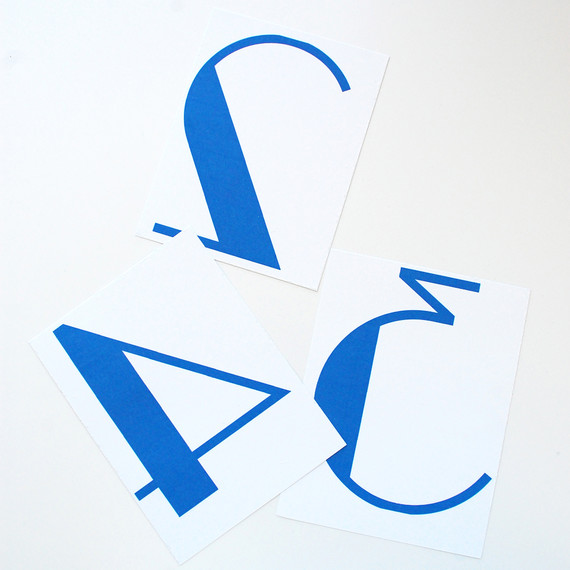 HOW-TO
1. First measure your hoop to determine the height and width of numbers or letters you will make; aim for approximately an inch smaller than the hoop's diameter. (For a 6-inch hoop, your number will be no more than 5 inches tall and no more than 5 inches wide.) 
2. Use a program like Word or Illustrator to lay out your numbers. Remember to reverse your numbers to a mirror image so that when you iron it on your fabric, it will read correctly. Print the numbers onto your transfer paper and cut out each number.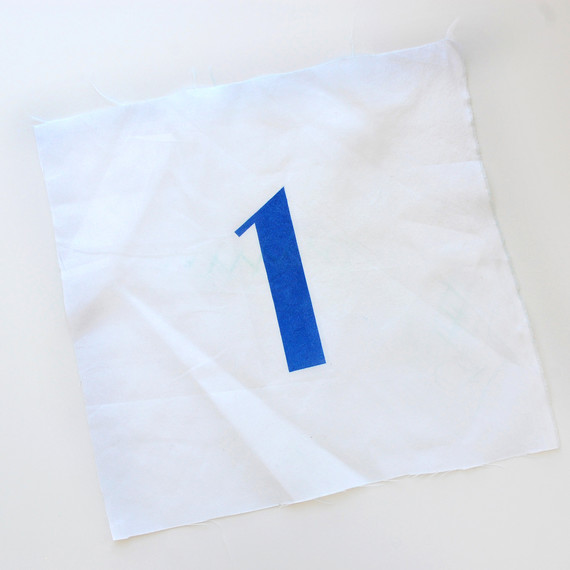 3. Cut a square of lightweight fabric that is about 2 inches larger than your embroidery hoop. For a 6-inch hoop, cut an 8-inch square. 
4. Iron on your number in the center of the square.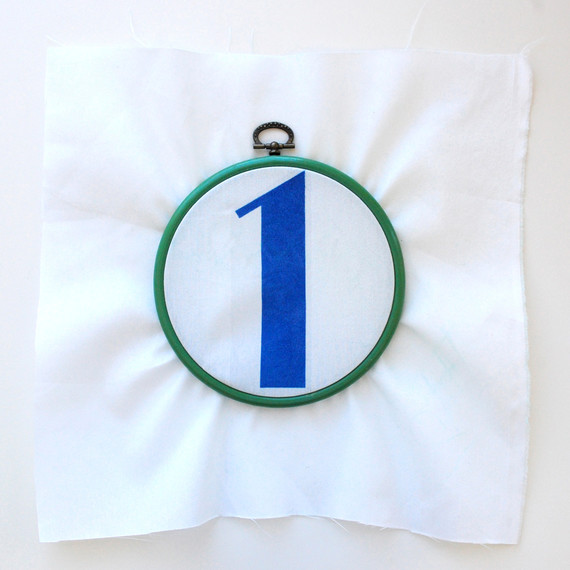 5. When the number has transferred, place the fabric on your embroidery hoop and cut away the excess fabric.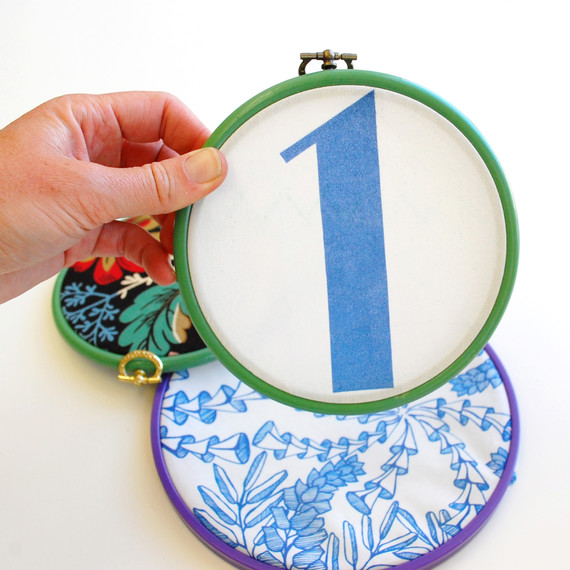 6. If you want to experiment, you could even go further and add some unique design elements to your numbers or iron them on a patterned fabric.