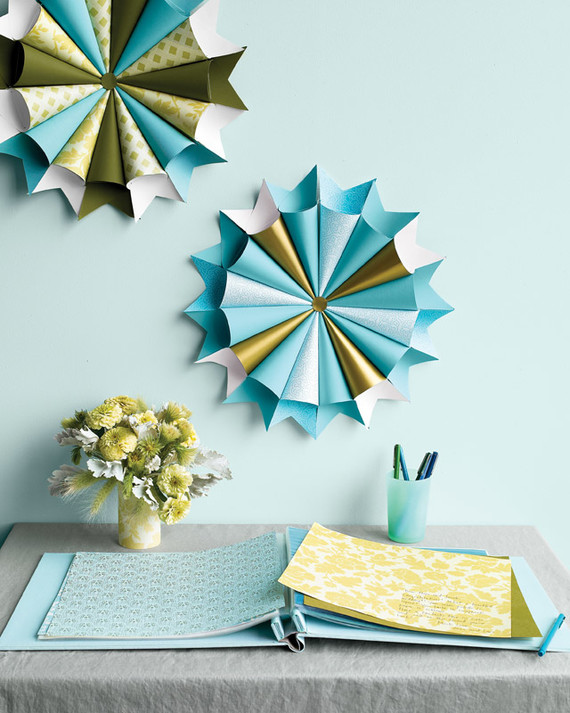 The Tools
Four sheets of paper, each cut corner-to-corner into four triangles (16 triangles total)
Tacky glue
1/16-inch hole punch
Needle
Thread
1-inch starburst punch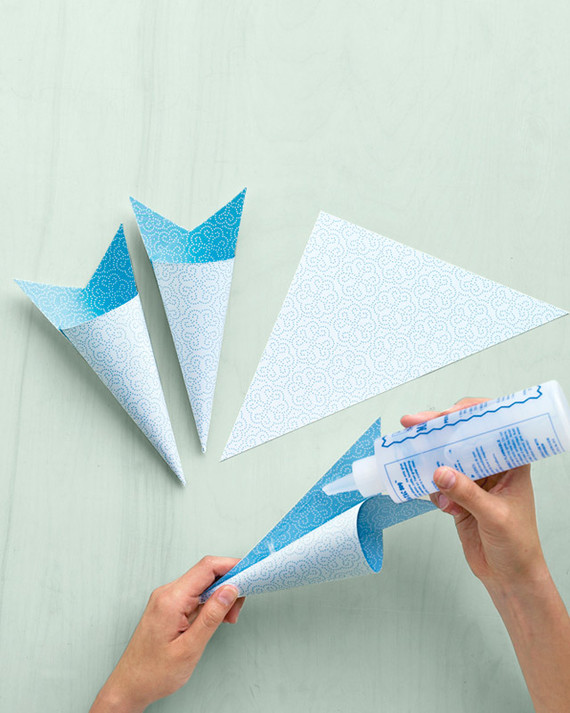 How-To
With long edge of triangle facing up, twist the right point to the left once to create a cone. Add a line of glue to left side, and press shut.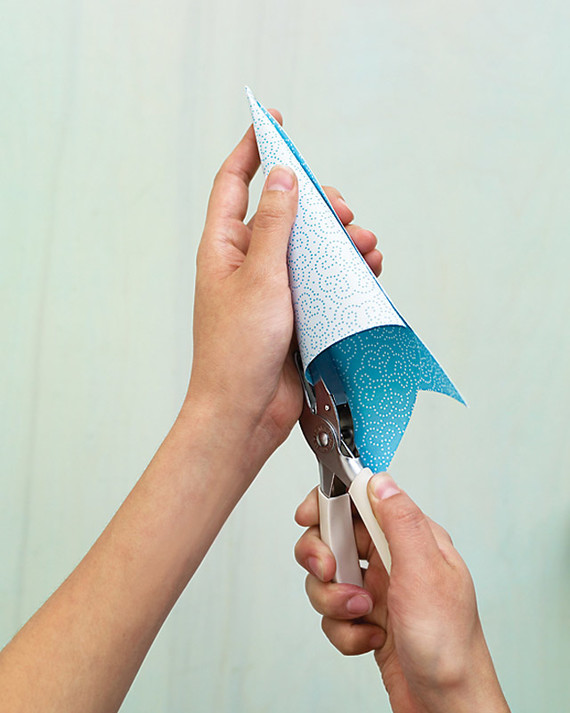 After glue dries completely, punch a hole on each side about 1/2-inch down. If using lightweight paper, reinforce the area you are going to punch with a piece of clear tape inside cone.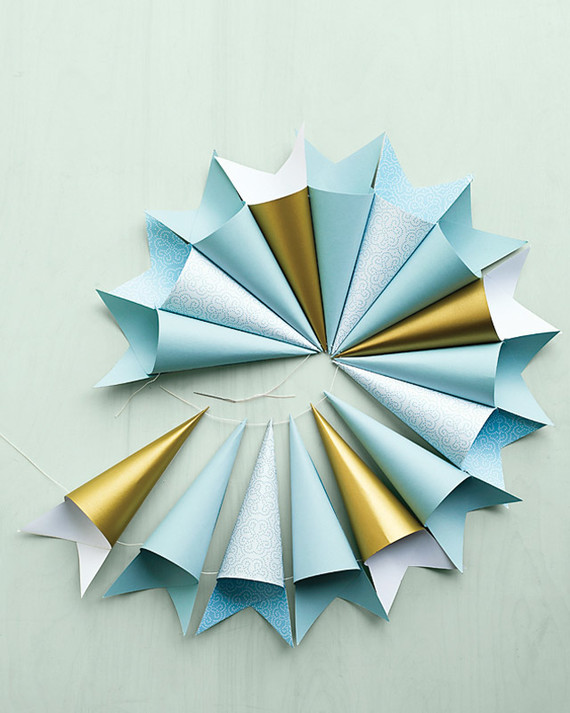 Thread needle, and sew through point of each cone; pull thread together. Loosely pull center; tie off. Sew through punched holes at top. Use a punch to cut starburst shape and glue to center.