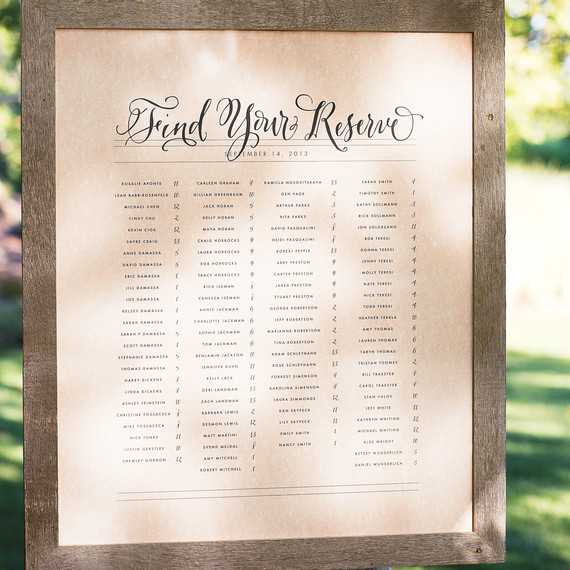 Create a Warm and Rustic Setting
Whether the celebration takes place at a vineyard or in your backyard, a wine-themed shower is the perfect opportunity to get creative with some DIY décor. Simply find a selection of different-size mason jars, and fill them with dried beans, dried fruit, nuts, spices, and even wine corks. It's a simple and colorful way to set the tone. Roughly cut some burlap for a rustic table runner, and finish off with some tea lights or votives for a touch of romance. Antique milk jugs or cheese graters from your local flea market are a perfect addition if you can find them. A few other ways to incorporate the wine theme? Try wine bottle table numbers or a seating chart that asks each guest to "Find Your Reserve."
Get More Wine Décor Inspiration From This Vineyard Wedding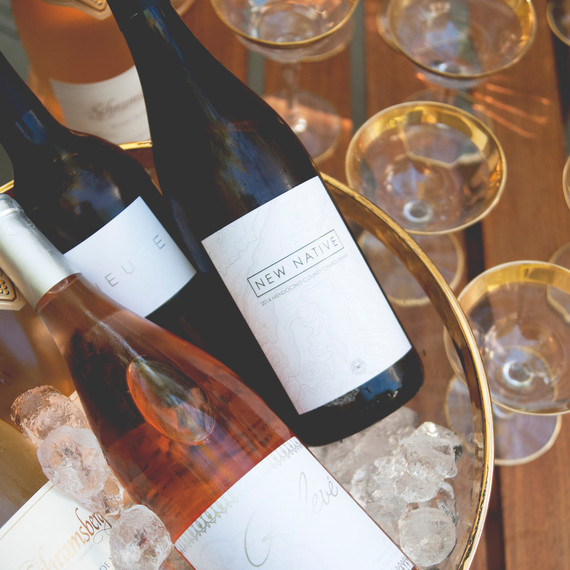 Welcome Your Guests With a Sparkling Toast
It's not really a party until you break out the bubbly. Set up a tray of flutes filled with your Champagne or sparkling wine of choice and place them by the entrance to the gathering to set the stage for a festive day.
Tip: Find an old wine barrel and use that as your display; check with your local party rental outlet to source one.
Find the Best Sparkling Wine for Your Event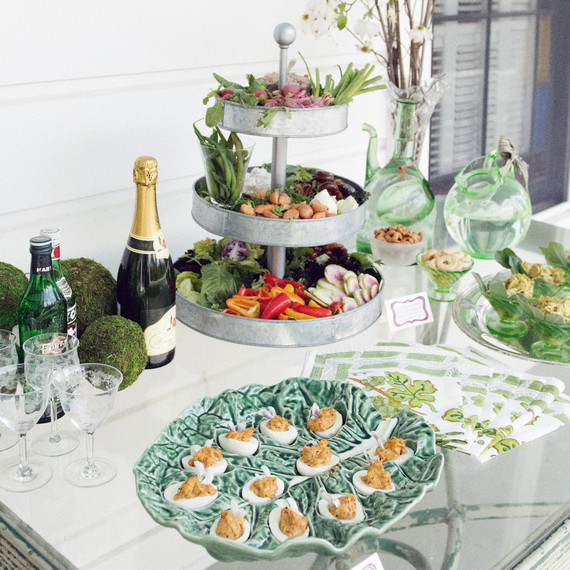 Set Up Wine-and-Food Pairing Stations
Rather than plan a seated luncheon, serve an array of small bites, each paired with a different wine. Encourage mingling and spark conversation by giving each of your guests a wine glass and inviting them to make their way to each station to try the different pairings. For a recent shower at NYC's City Winery, the staff created six stations:
Blue crab crostini + sauvignon blanc
Root vegetable and ricotta crostini + chardonnay
Spicy tuna canapés + riesling
BBQ pulled-pork sliders + pinot noir
Hanger steak skewers with romesco sauce + malbec
Mozzarella and zucchini hoagies + chianti

Note: Since this is a wine tasting, count on one bottle of each wine for every 10 guests.
See a Wine-Themed Bachelorette Party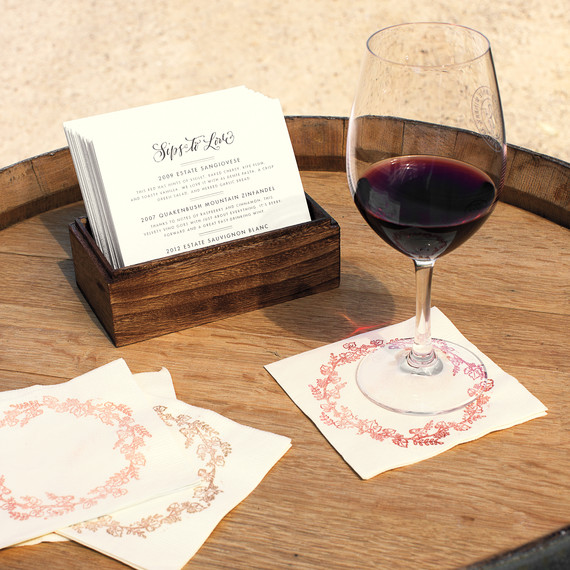 Make Personalized Menu Cards
At each station, place a menu card describing the flavors of your food and wine pairing, and find a way to relate them to the couple of honor. For example, if the honeymoon is set for Spain, you might want to do a Spanish tapas-and-wine station, or toast the heritage of the bride. 
Read These Tips for Choosing a Good Wine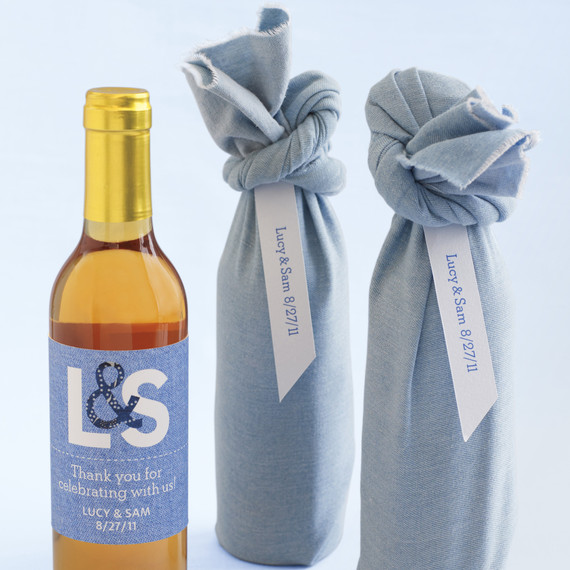 Make These Fabric-Wrapped Wine Favors