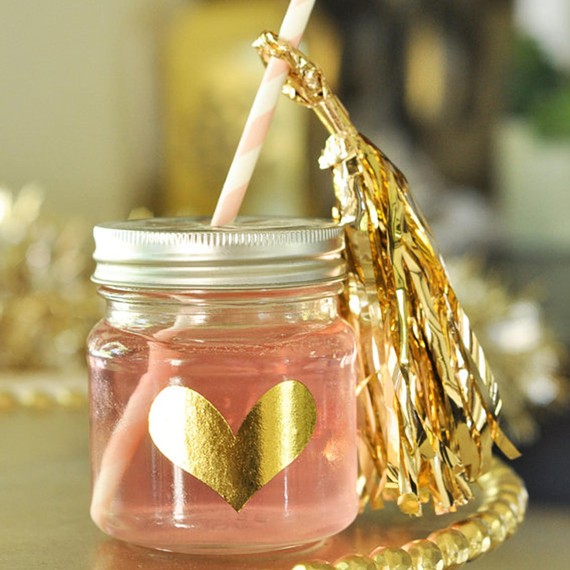 Mason Jar Glasses With Gold Hearts
Everyone loves a mason jar, especially one this cute! To make it double as glassware for the event, add a paper straw to match your color palette and concoct a delicious cocktail for filling it. Don't forget a tag or sign that lets your gals know the vessel is theirs to keep ($53 for a set of 30, or $1.75 each; modparty.etsy.com).
See More Party Supplies for a Girls Get-Together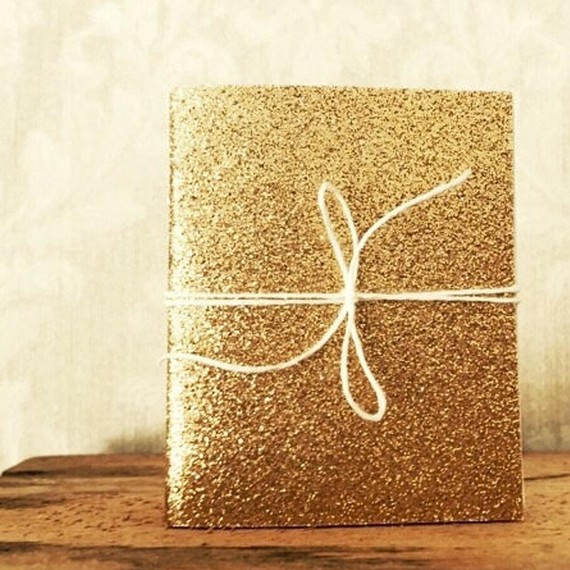 Glitter Notebooks
For glitter-obsessed brides, give the gift of stylish note-taking with these mini sparkly journals. You could also purchase custom mini pencils to accompany this fab gift ($4 for a set of 3; joblake.etsy.com).
See Bridesmaid Gift Ideas Your Wedding Party Will Adore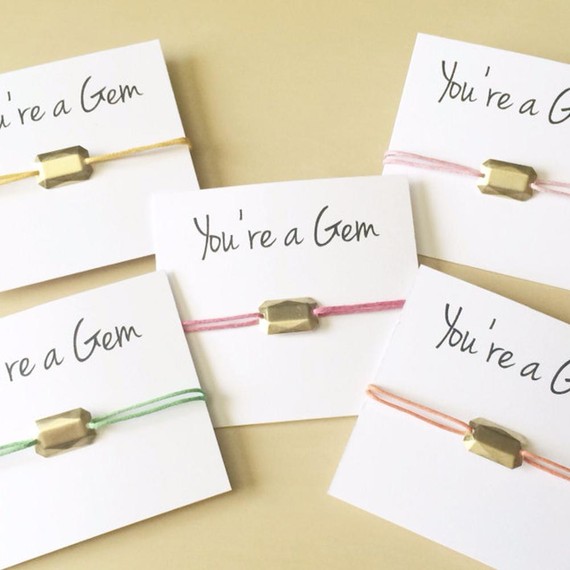 You're-a-Gem Bracelets
Let your friends and loved ones know how you feel about them with these fun friendship bracelets. Lovingly made from raw brass and cotton cord, they come in special packaging, ready to gift. They would look lovely waiting at each lady's place setting and just as cute tied to a purse or hanging on a cork board, if not on your guests' wrists ($8 each; verseshop.etsy.com).
Make Gemstone Earrings for Your Gals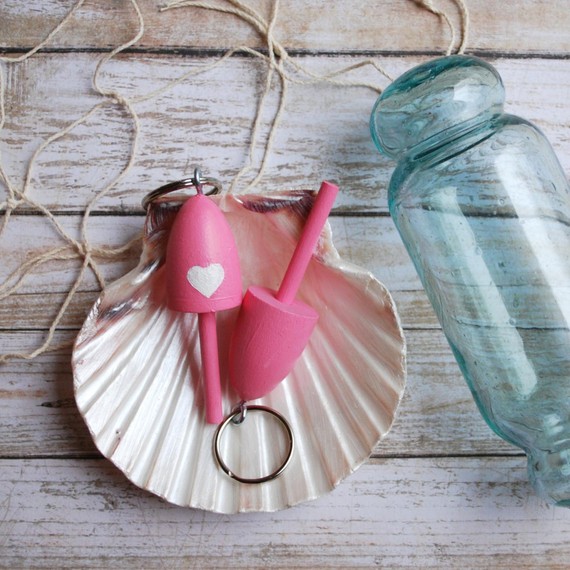 Lobster Buoy Keychain
These lovable lobster buoys are perfect for the bride who is smitten with the sea. Order them in any color that matches your soirée and add them at each place setting, so they double as beachy décor. Every time your guests reach into their purses for their keys, these knickknacks will "bob" to the top and serve as mementos of the special day ($5; cereusart.etsy.com). 
See More Nautical Ideas for Tying the Knot in Style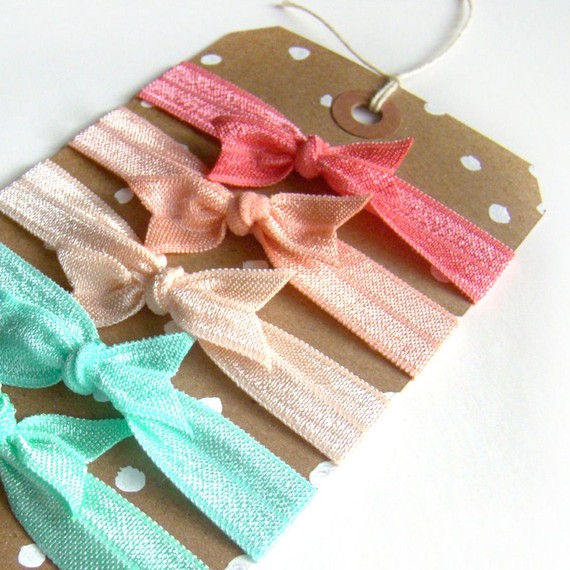 Elastic Hair Bands
These hand-dyed elastic hair bands are all the rage. Not only do they look cute worn on your wrist, but when tied in your hair, they are gentle and reduce the hard line you get from a typical ponytail holder. Gift a custom set to each attendee, and she's sure to feel special ($6 per set; tiedntangled.etsy.com).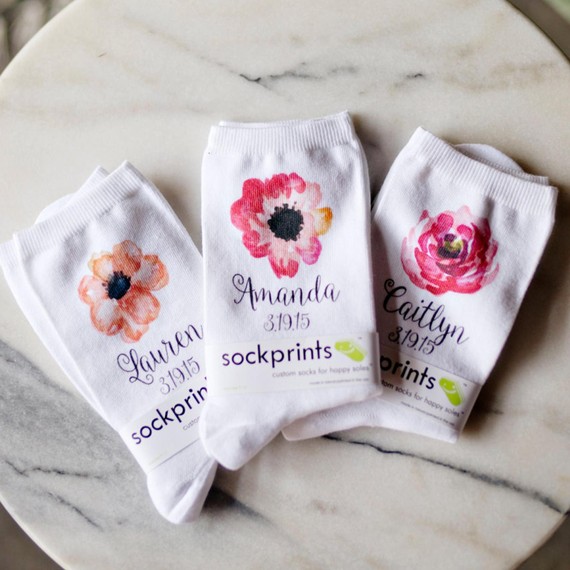 Custom-Printed Socks
Offer your guests something truly different: You can have these socks customized to fit any bridal shower theme. (You could even have your bridal shower invitation printed on the socks or use them to ask your friends to be your bridesmaids by going with a phrase such as, "Jen is walking down the aisle soon!") Wrap them around a small tube of foot lotion and present your pals with the fit-for-footsies favors ($9 each; sockprintsonetsy.etsy.com).
Get More Cute and Creative Ideas for Asking Your Best Friends to Become Bridesmaids