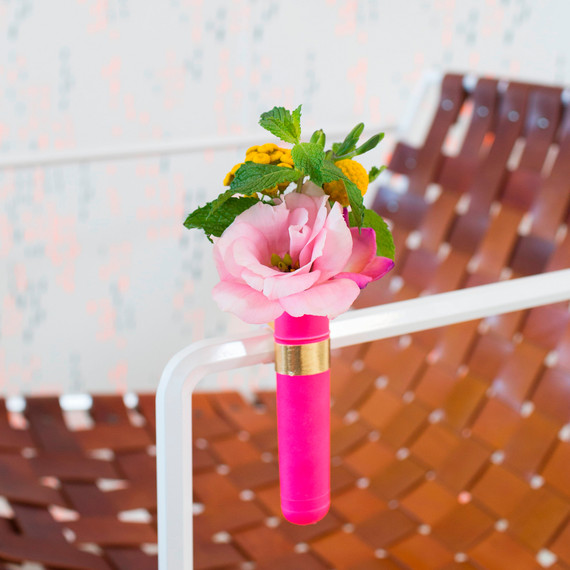 THE TOOLS
Plastic toothbrush holder
Caulk
Duct tape
Primer
Spray paint in color of your choice
Faux leather fabric
Velcro
Flowers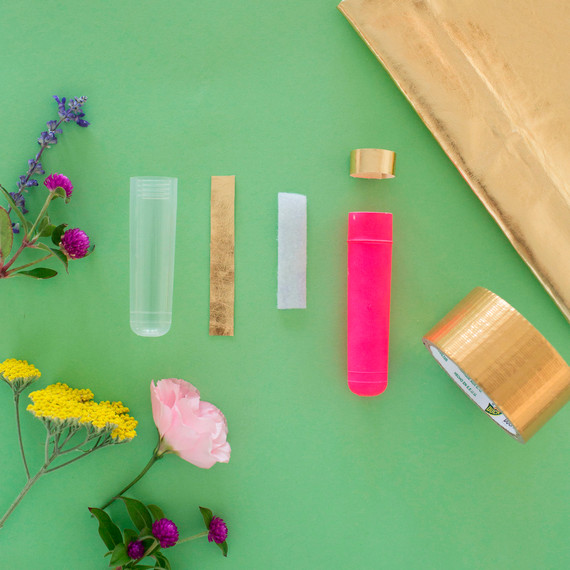 HOW-TO
If your toothbrush holder has drainage holes on the bottom, place some caulk inside to cover the holes, then cover the outside bottom with a tiny piece of duct tape that's just wide enough to cover the holes.
Spray paint the entire holder with primer. Dry thoroughly.
Spray paint the holder in the color of your choice. Dry thoroughly.
Create the straps by cutting two strips from the faux leather fabric. One should be long enough to wrap around the holder like a belt, and the other should be long enough to slip under it and encircle the place you wish to hang it. 
Iron on a small square piece of Velcro on both strips to secure the loops.
Fill with a little water and some flowers and hang wherever you please! Undo the Velcro when you are ready to share them as gifts.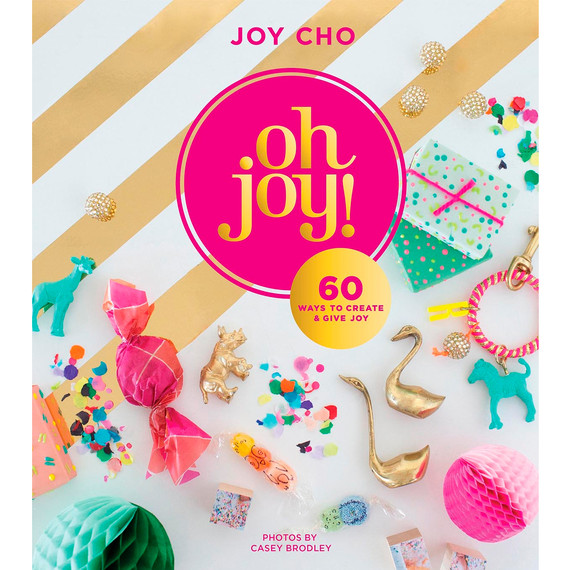 THE DETAILS
Find more DIY projects in Oh Joy! 60 Ways to Create & Give Joy ($27.50; amazon.com).
Get More DIY Inspiration From Joy Cho