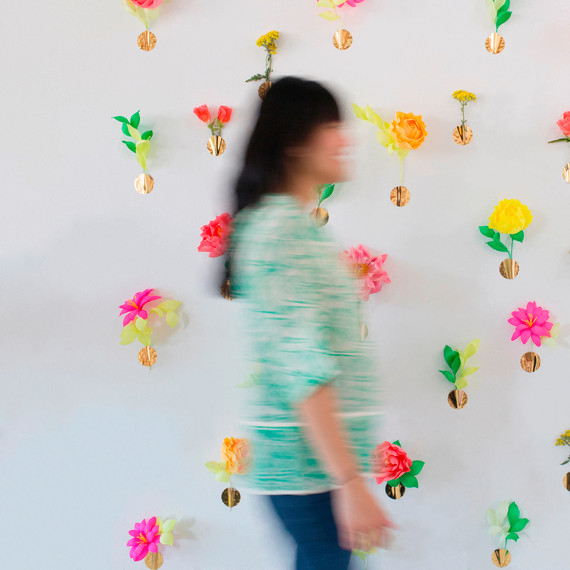 THE TOOLS
Flowers (paper, silk, or real)
Tip: Use paper or silk flowers for a long-term decorative element or living flowers for a short-term event.
Contact paper
Circle cutter
HOW-TO
Cut 2-inch round circles from contact paper (Joy loves gold!).
Test the contact paper on the area ahead of time to make sure it won't harm the wall. Then use the sticky circles to adhere the blooms to the wall.
Arrange however you like.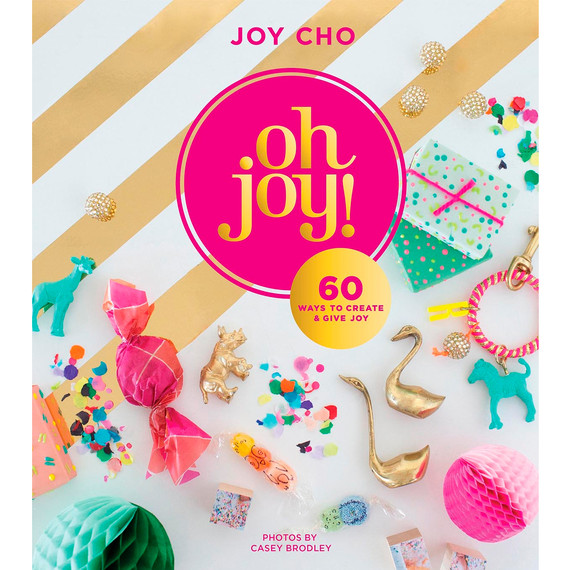 THE DETAILS
Find more DIY projects in Oh Joy! 60 Ways to Create & Give Joy ($27.50; amazon.com).
Get More DIY Inspiration From Joy Cho