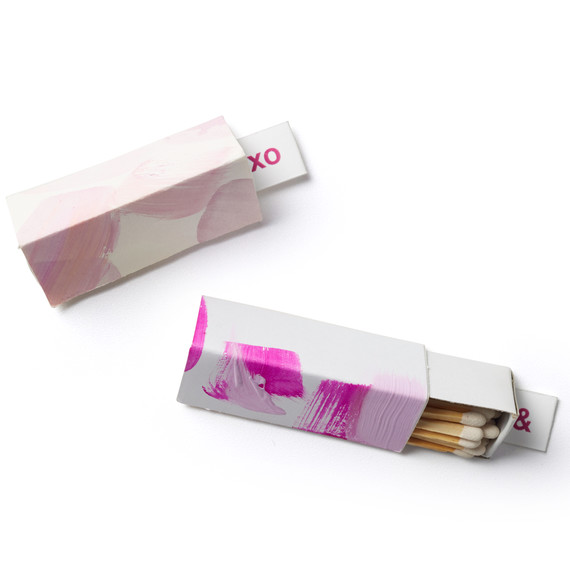 THE TOOLS
Acrylic paint
Paper (we used a roll of cream paper)
Craft knife
Metal ruler
Double-sided tape
1 1/2-inch circle sticker labels
Triangle matchbooks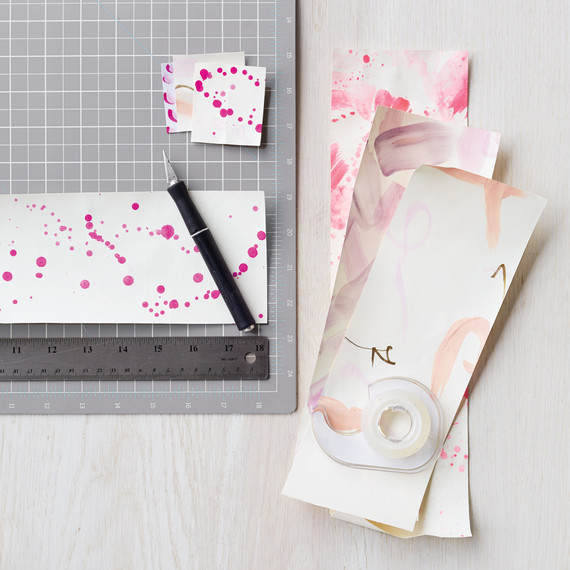 HOW-TO
1. Use acrylic paint on any type of paper to create free-form designs, such as a splatter painting, stripes, spots, color blocks, and random brushstrokes. Let paint dry completely. 
2. Make the matchbook covers: Cut out sections of the paper into 2-by-2 1/8-inch rectangles. Wrap paper around the matchbook; secure with double-sided tape. 
3. Download, print, and cut out the "XO" slide tabs using a metal ruler and craft knife. Remove the tray portion of the matchbox and attach tab to underside with double-sided tape.