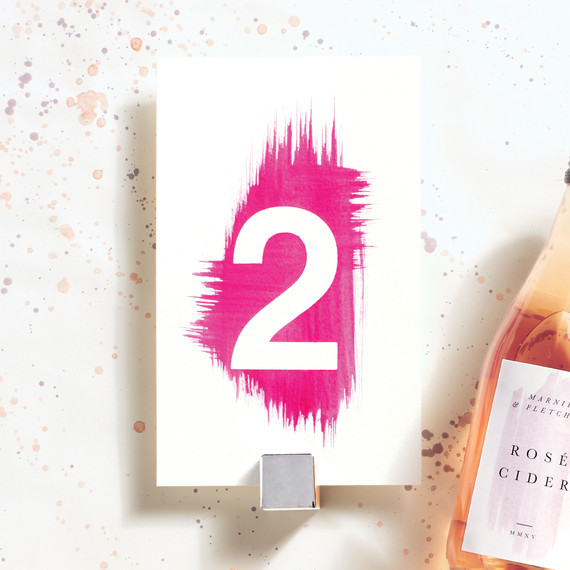 THE TOOLS
Vinyl number stickers
4-by-6-inch watercolor postcards
Paintbrush 
Acrylic paint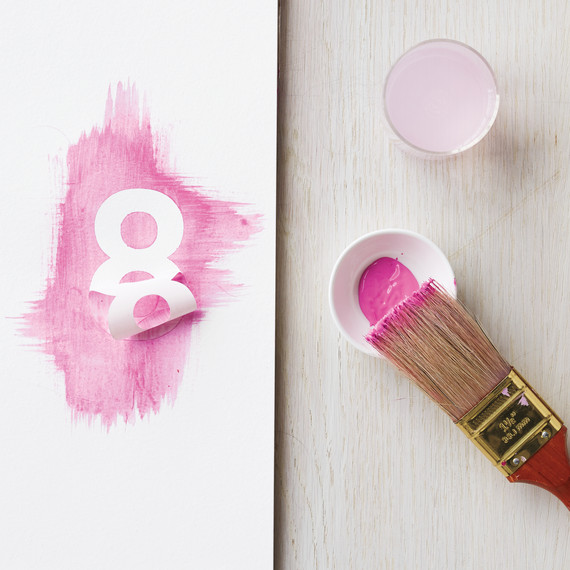 HOW-TO
Apply a vinyl sticker to the center of a postcard, pressing firmly to ensure a tight seal.
Lightly brush paint over the sticker in a vertical direction, and then repeat horizontally, making sure to brush well around the entire outline of the sticker.
Let dry completely before peeling off the sticker.
THE DETAILS
Fluid 100 watercolor paper, $5.75, and Chartpak 3" vinyl letters, $12.75, dickblick.com. Martha Stewart Crafts "Multi-Surface" craft paint in magenta rose, $2 for 2 oz, michaels.com.