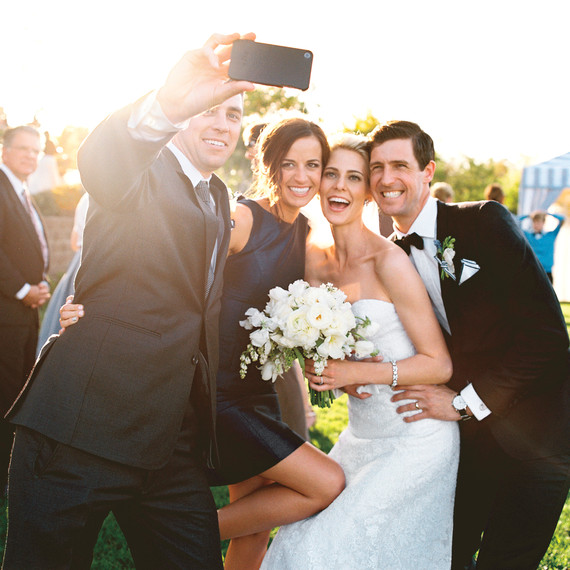 8mm Vintage Camera 
Add retro filters, flickering lights, and other effects to a pal's camera or smartphone footage, and set it to a song uploaded from iTunes ($2, 8mm.mobi).
Directr
This app allows the user to choose a preset storyboard that suggests the shots and angles, or lets her determine how the movie will unfold (free, directr.co).
JumpCam
Anyone with a smartphone can contribute a video to this app, which then instantly edits the separate clips into one movie (free, jumpcam.com).
Hyperlapse
For a fun effect, Instagram's Hyperlapse lets you pick up the pace of a group dance or a long take of the drive to the wedding venue (free, hyperlapse.instagram.com).
Procamera 8 + HDR
Easily adjust the exposure and focus for a boost in both photo and video quality. Specifically designed for iOS 8 ($3.99, procamera-app.com).