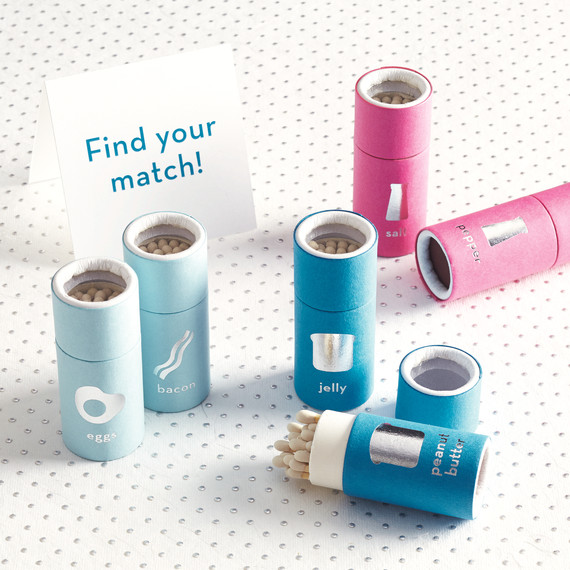 THE TOOLS
Downloadable clip art
Match barrels
Printer, sticker paper, and scissors (if creating at home)
HOW-TO
If creating at home:
Download our match barrel labels. 
Print onto sticker paper, cut out, and adhere to blank barrels.
If ordering, choose from the following labels:
Download the labels of your choice.
Visit foryourparty.com and select "Design Your Own Barrel Matches." 
Make your color selections.
Click the tab for "Graphic," then "Upload your own design," and select your file.
Using the dotted guide lines, adjust the design to fit the barrel.
Click "I'm finished," and complete your order. Repeat for as many designs as you'd like.