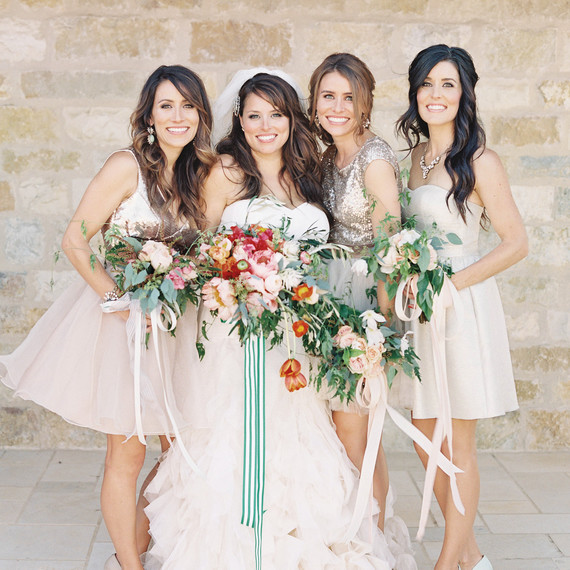 1. Know Your Body Shape 
"When picking your dress, knowing what looks great on you makes the process of elimination must less stressful," Watkins says.
2. Attend Shows
"If you have a designer you love, take advantage of trunk shows!" Watkins advises. "You can meet the designer (or someone who works with them), try on dresses from the entire collection, and oftentimes get some sort of incentive, like a complimentary veil or small discount."
3. Start From Scratch
"For a more custom gown, find a designer you can work with directly," says Watkins, who hired Kirstie Kelly. "It was so much fun to feel collaborative!" 
4. Remember to Get a Memento
If you get to meet your designer, ask for a sketch of your gown. "What a fun and sentimental keepsake!" Watkins says.
5. Keep It Fun
And last but not least, invite a bridesmaid or family member to join you in your search for a dress. "Make an afternoon of the excursions with a fun ladies' lunch," Watkins says.
See a Behind-the-Scenes Video of the Making of Summer Watkins's Wedding Dress