New York newlyweds Casey DeBois and Ross Mopsick consider their dog, Tuck, to be a member of the family, so when it came time for their Montauk celebration, it was a no-brainer that he would walk down the aisle as one of their ring bearers. The GoPro strapped to the pooch's back, however, took including their four-legged friend one step further. 
"We've always joked about seeing the world through a dog's eyes and thought how cool it would be to capture the whole ceremony from his perspective," Casey says. "You see his excitement when he tugs his way toward Ross during the procession, and his boredom when he rolled over in the grass during the speaking parts of the ceremony."
The cuddly cameraman catches on to the big moment at the end, however, promptly perking up and standing at attention when everyone cheers for the couple's first kiss.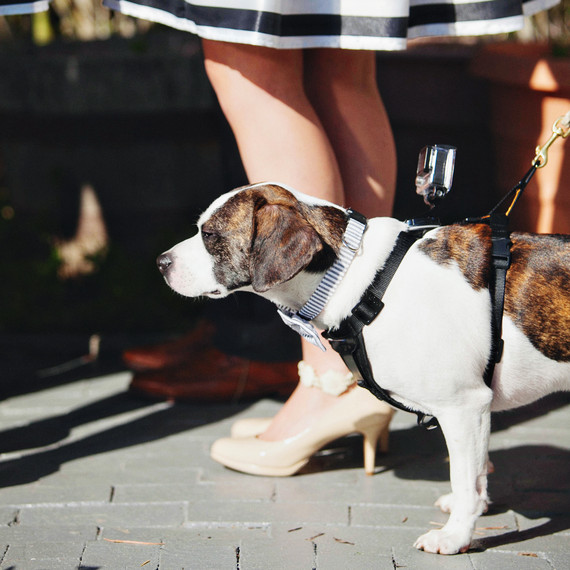 "It was such a cute and unique perspective on the event. He loves dressing up and didn't mind wearing the harness at all—or the bow tie for that matter." Good boy.
See More of Casey and Ross's Wedding in Montauk