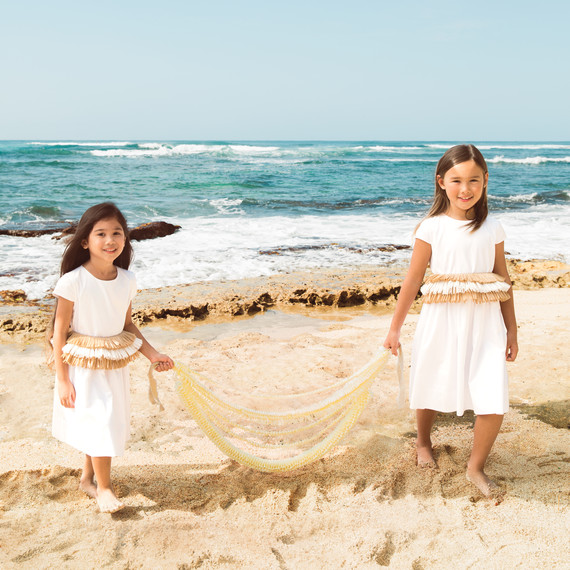 THE TOOLS
3 pieces of raffia skirting, each a different length: 1 1/2 inches, 2 inches, and 3 inches
Needle and thread
Ribbon
HOW-TO
Measure each piece of raffia skirting to fit along the waist of your flower girl, and cut it to the right length. 
Layer the grass skirts so that the 3-inch one is on the bottom, the 2-inch one is in the middle, and the 1 1/2-inch one is on the top.
Using a needle and thread, make a hem stitch along the entire length of the top of the peplum. Finish the stitch with a knot.
Sew a piece of ribbon to each end of the peplum for tying it closed.