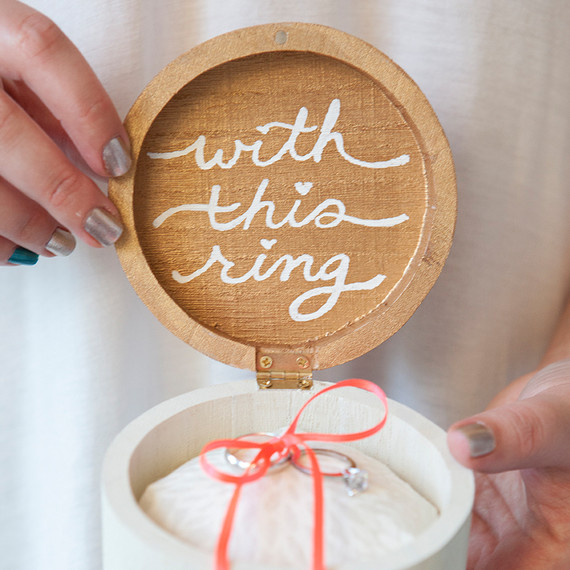 THE TOOLS 
Round wooden hinge box (approximately 3.75" in diameter)
Martha Stewart Crafts Multi-Surface Satin Acrylic Paint in your choice of colors (shown here: Metallic Brushed Bronze on the top, and Satin Summer Linen on the bottom)
Small bowl (approximately 7" in diameter)
Cute fabric
Needle and thread
Thin ribbon, approximately 20" in length
Pillow batting
Paint pen (optional)
Tacky glue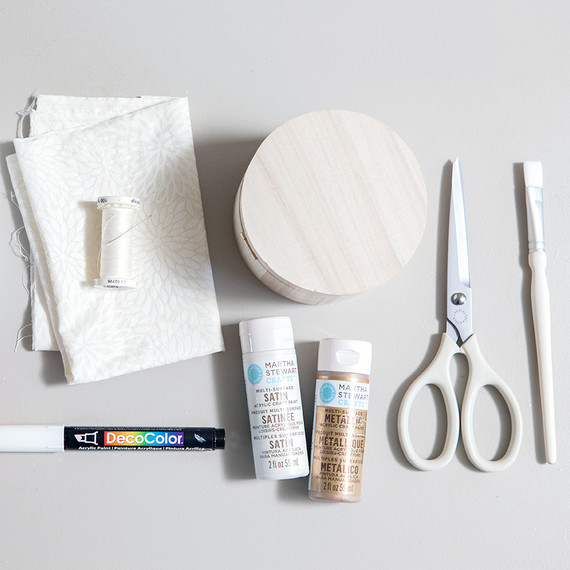 HOW-TO
1. Paint the wooden box using your choice of Martha Stewart Crafts paints.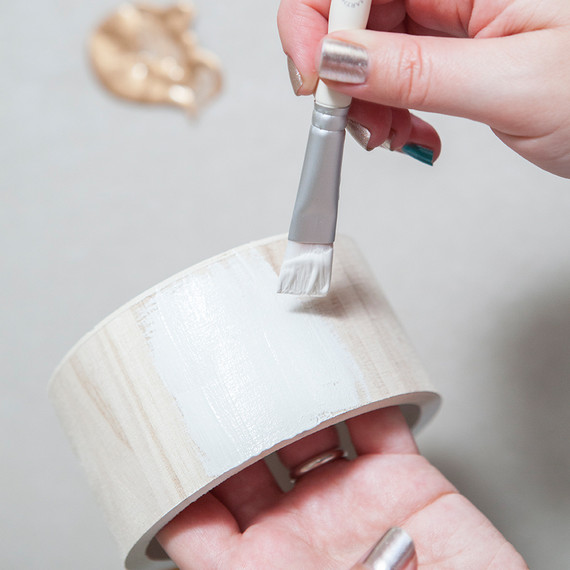 2. Let the wood dry before moving to the next step. Depending on your choice of color, your box might require two coats of paint.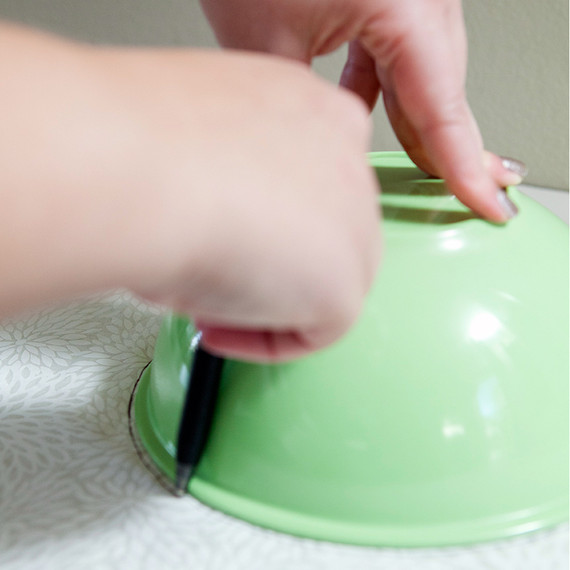 3. To make the tiny little pillow for your rings, trace the bowl onto your fabric, then cut out the circle. (It doesn't have to be perfect, and you might need to experiment with fabric sizes depending on the size of your box.)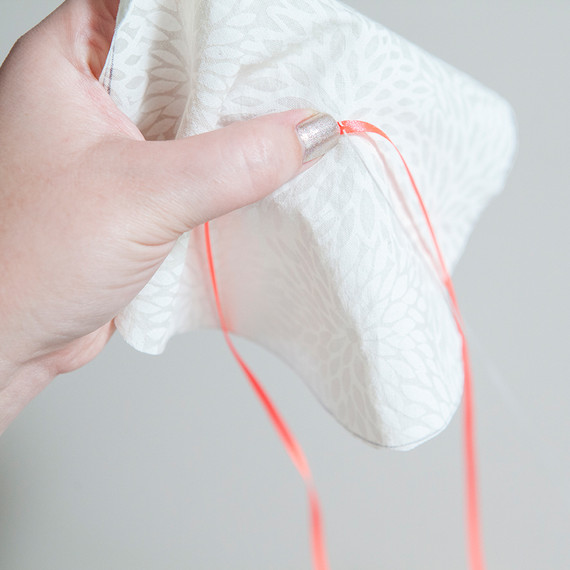 4. Sew your ribbon to the middle of your fabric circle. A few solid stitches will do.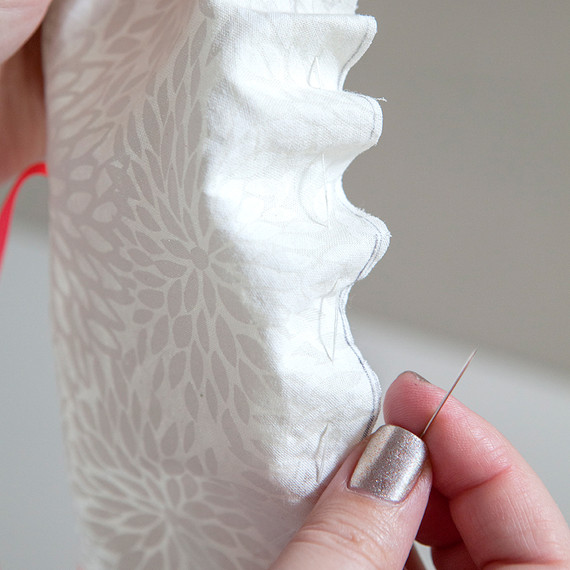 5. Making large stitches, sew around the entire fabric circle about a half inch from the edge, trying not to gather it too much.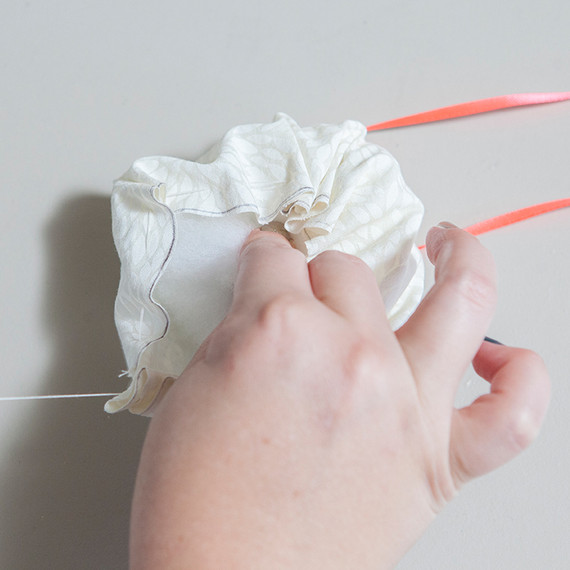 6. Add a little clump of pillow batting (or the like) to the middle of the fabric circle and pull the loose end of your thread tight! This gathers the entire circle together around the batting, creating the pillow.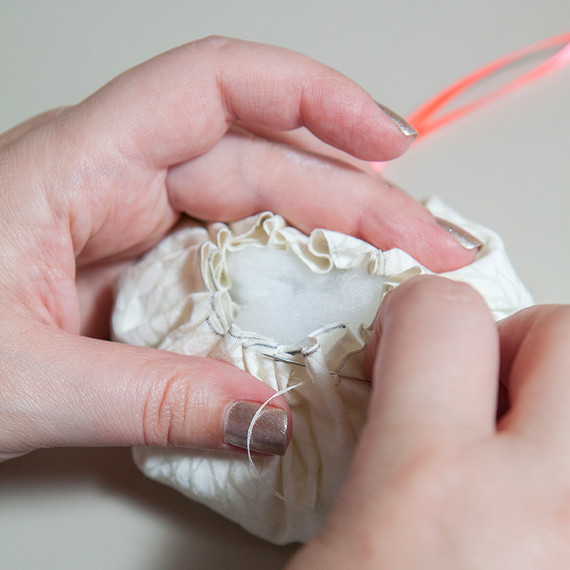 7. Stitch across the base a couple of times to secure your pillow edges.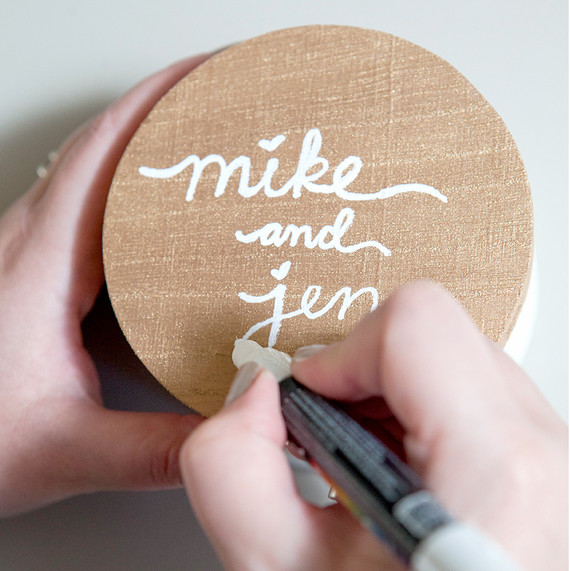 8. Use a paint pen to embellish the inside and outside of your box, if desired.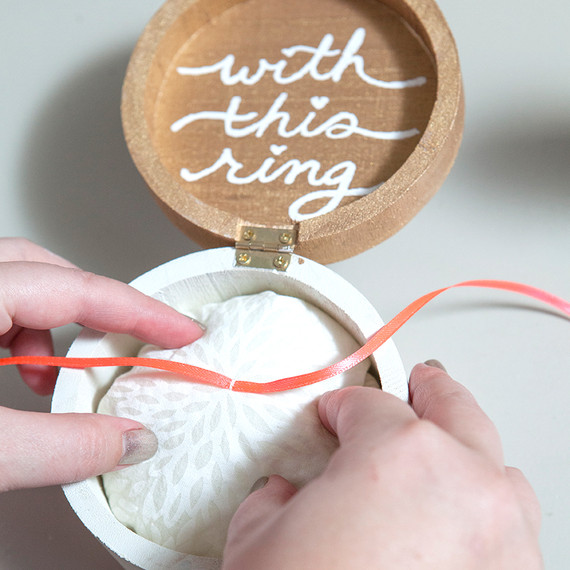 9. Before gluing the pillow to the box, place it inside to make sure it fits. Make adjustments to the pillow if needed.
10. Add a large amount of tacky glue to the bottom of the box and press the pillow into it. Let dry for 24 hours.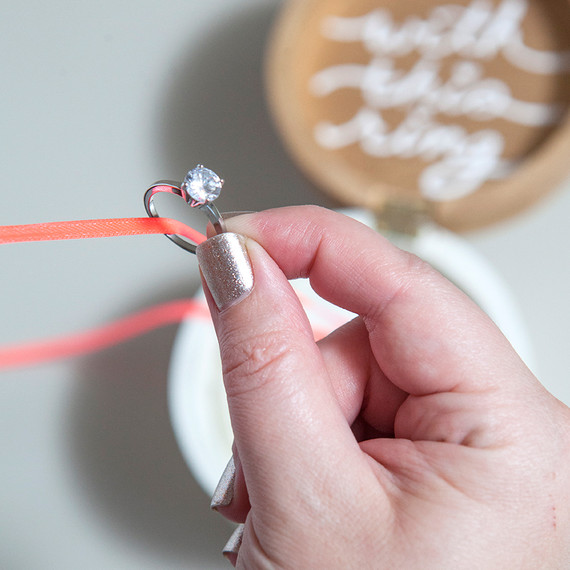 11. When you are ready, string your rings onto the ribbon, tie a bow, and cut to your desired length.