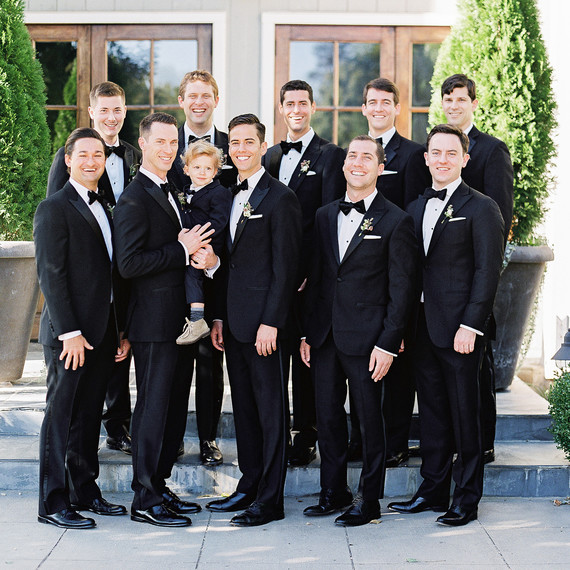 Dress-code etiquette can raise questions for guests and the wedding party, but those aren't the only people left wondering what they should wear. Case in point? Even the groom can be confused about his big-day attire based on the dress code. When a bride-to-be recently asked us if her husband could wear a white vest and tie with a classic black tuxedo to their black-tie optional wedding, that got us thinking: Is it okay for the groom to dress more formally than the couple's guests? See what we said this groom should wear to his ceremony and reception.
Essentially, what this bride is asking is whether it's okay for the groom to dress more formally than his guests, since the getup you describe is more "white tie" than black, and white tie is considered the most formal option in menswear (followed by black tie, black-tie optional, semiformal, and festive). The way we see it, it's your day, and you and your fiancé can dress as formally or as casually as you like. As the fashion team at Martha Stewart Weddings says, "Not even the most militant of dress-code followers will think it strange if the groom wears white tie but all the other men are sporting tuxes or dark suits."
In short: If you're okay with your groom wearing something more formal than his groomsmen and other male guests, then go for it. If you don't want him to stand out so much in photos, you may want to re-think his attire or request that your guests dress more formally, too.