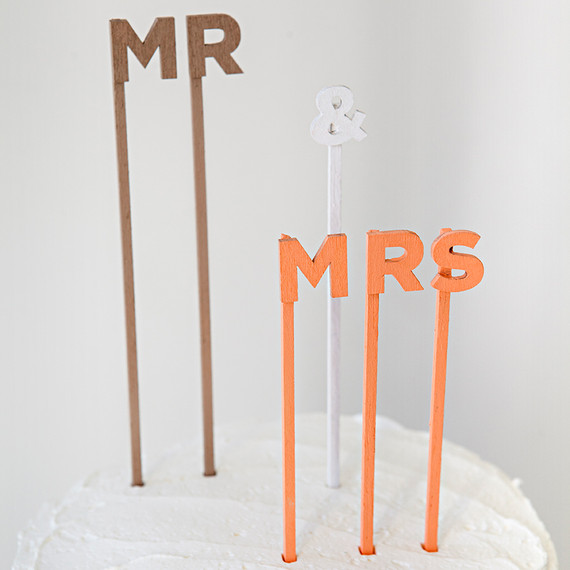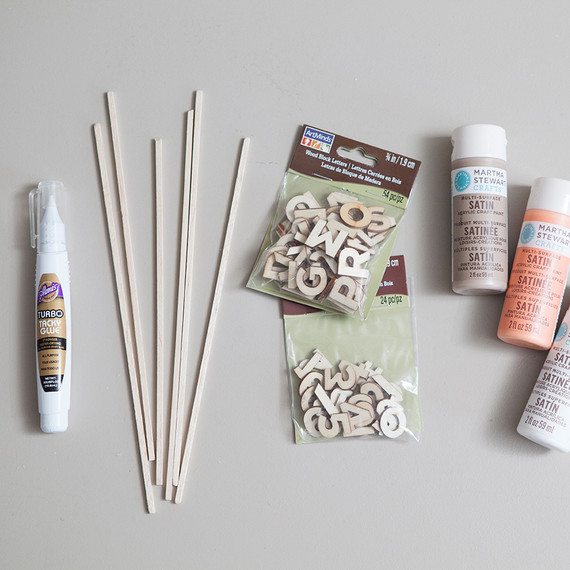 HOW-TO
1. Cut the dowels down to between 6 inches and 12 inches (the exact height is up to you—feel free to vary the height of different words).
2. Using a nail file or sand paper, smooth the cut edges.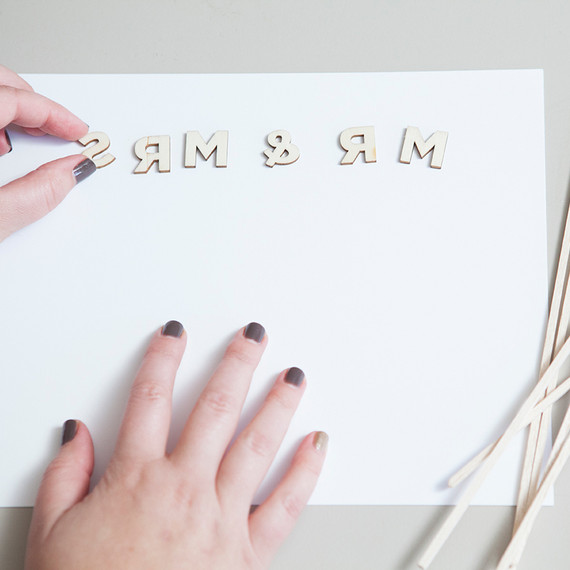 3. Lay the words out backward. Apply a small amount of glue to the backside of each letter and adhere the dowels. Let dry.
Tip: To make sure the dowel dries perfectly flush with the letter, place another letter under the end of the dowel to prop it up while drying.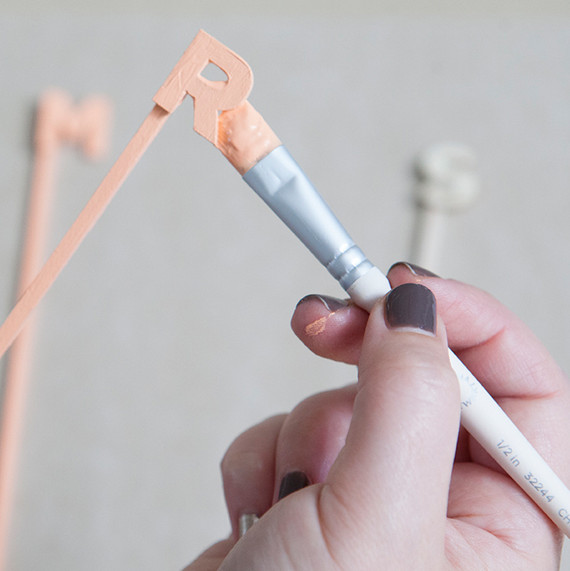 4. Paint the letters and dowels using your choice of nontoxic Martha Stewart Crafts paint (but leave the bottom tips unpainted, as they'll be inserted into the cake). Add a second coat if needed, then let each letter stick dry on a piece of waxed paper.
Tip: For letters with small crevices, use a pin to wipe out excess paint.