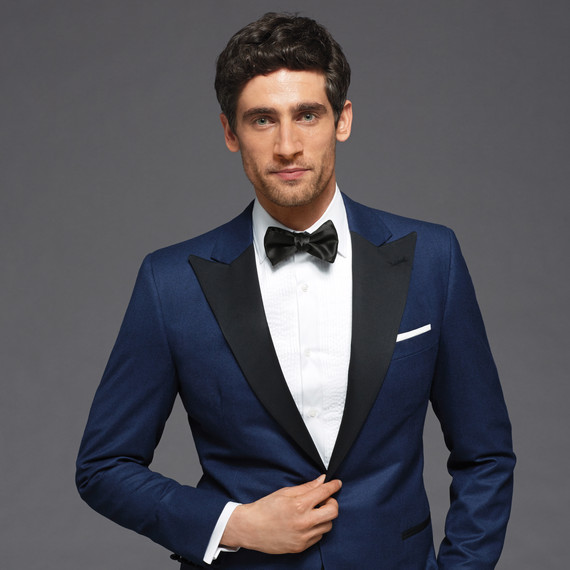 Shoulders
The seam on a well-fitting jacket ends where your shoulder does. If it's too tight, that creates a bump in the seam; too loose, and it will sink into your arm.
Buttons
Follow the always-sometimes-never rule: Always fasten the top button, sometimes the middle, and never the bottom.
Sleeves
It looks best if only a sliver of cuff, about 1⁄4 inch, peeks out when arms are relaxed at your sides.
Jacket Length
Ideally, the bottom of a jacket should hit an inch above your knuckles when your hands rest at your sides.
Hem
This topic is hotly debated among menswear experts, but in Holmes's opinion, a pant leg should only have a slight break, if any, with the hem just hitting the shoelace.
Get More Tips for Suiting Up on Your Wedding Day