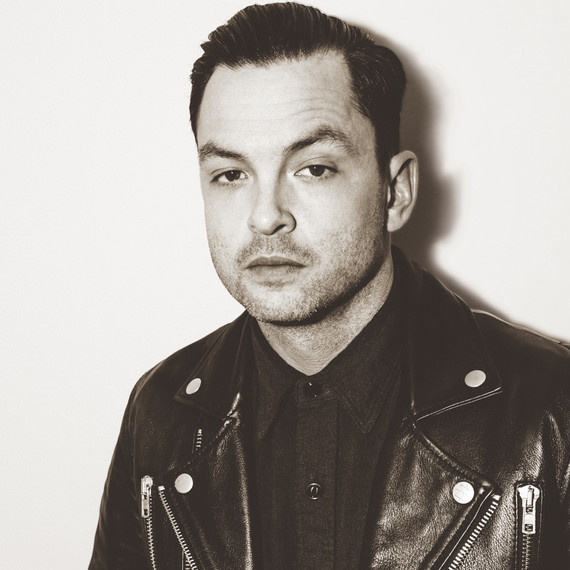 Do (a Little) Research
I know not every guy is into fashion, but I've never met a groom who didn't want to look great in his wedding pictures; that requires some planning. I'm not saying a man has to walk into a store with a Pinterest board of 75 images, but the worst thing he can do is go in blind. Flip through magazines for three to four pictures where you think, "That guy looks cool."
Choose a Brand Based on Your Body Shape
It's easy to see a thin model and say, "I want to look like that!" But suiting details should depend on height and weight, and different lines flatter different frames. I'm a smaller, skinnier guy, so I gravitate toward the narrow lapels at Dior and Saint Laurent. One of my clients is tall and has broad shoulders; his go-to is Tom Ford because of their wide lapels. For stockier men with an average build, Hugo Boss is great. If you're still looking for a just-right brand, a sales associate at a department store can be very helpful.
Consider Fabric, But Fit Still Matters Most
A wool-mohair blend is lightweight and a safe bet for any season, but whatever the fabric, tailoring is the be-all and end-all. When I'm working with small budgets, I'll buy more affordable clothes and spend the extra dime on a tailor who can make an inexpensive suit look like one by Band of Outsiders. I can't stress tailoring enough, especially since the average man wears his suit a size too big. Buy a jacket to fit at the shoulders. It can be let out at the waist if you have a gut, and altering it to fit you properly will make you appear leaner.
< p> 
Show Personality With Accessories
Experiment with shirts, ties, and pocket squares. A gray suit worn with a white shirt, skinny black tie, and crisp white pocket square creates a Mad Men look. Pair that same suit with a blue gingham shirt and colorful tie for a more casual affair. And don't be afraid of a little sock showing—Paul Smith has a really strong sock game.
Don't Forget Your Dudes
I like it when groomsmen look uniform, but that doesn't have to mean rented tuxedos. Zara offers affordable menswear that's available across the country. You can pick an outfit, e-mail the link to your guys to buy, and they'll wear it again.