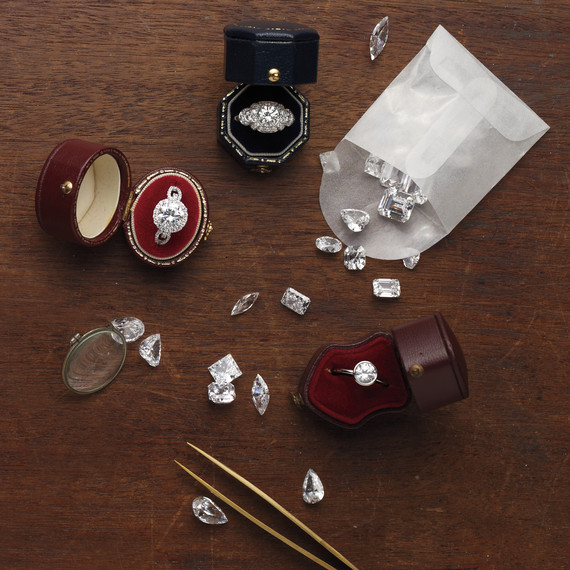 If Buying In-Store
Everything in life is negotiable, and that includes fine jewelry, says gemologist Gillian Griffiths, owner of Etsy shop Gold Adore. "Ask for a discount. It won't always work, but it doesn't hurt to try." 
If Shopping Online
How can you tell if a website is the real deal? "Credible shops have a traceable history," says Griffiths. Read reviews, reach out to previous buyers, and ask the seller lots of questions. A legit site should make the 4C info available for every diamond it sells, so an understanding of basic gemology, plus a rock-solid return policy, is all you need.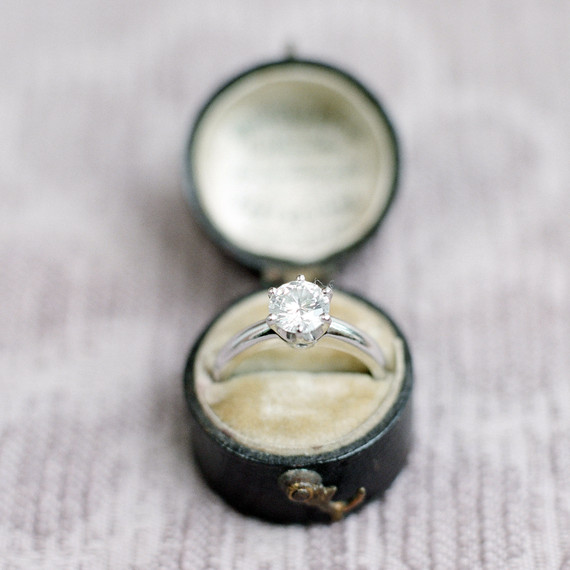 If Choosing Custom
The most personalized option is hiring a jeweler or goldsmith to create a ring from scratch, which typically takes about a month. There'll be a small design fee, but a good pro should be willing to work within any budget.
If Going Vintage 
Antique jewelry is everywhere, from flea markets to eBay, but unless you buy from established dealers, "you'll have no way of knowing what's authentic," says Griffiths. Plus, most old rings were made before the days of certification; make sure the seller accepts returns, then have the stone appraised independently. That said, if you can't tell the difference between a diamond and a cubic zirconium, it's best to stay away.