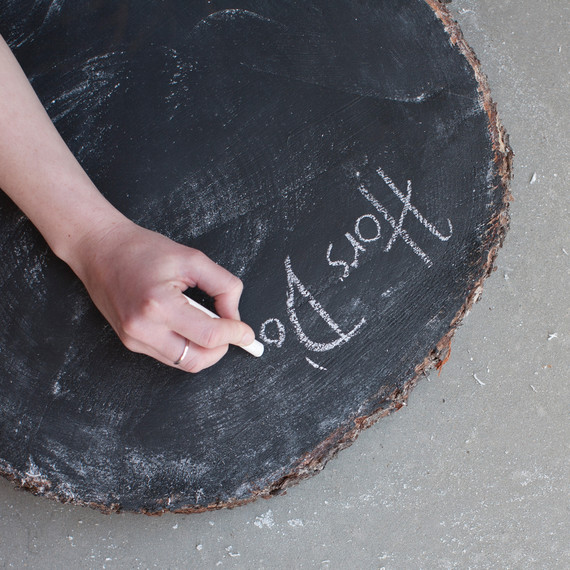 THE TOOLS
Slab of wood
1 cup latex paint in the color of your choice
Disposable mixing bowl, cup, or can 
Disposable spoon 
2 tablespoons unsanded grout 
Paintbrush 
Chalk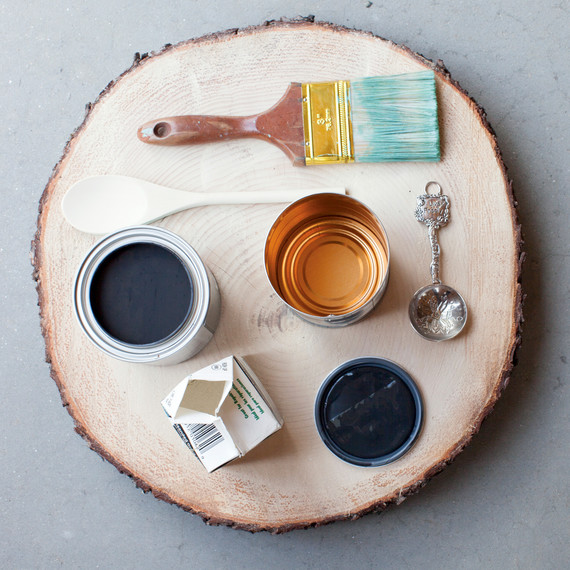 HOW-TO
1. Sand the slab of wood to ensure that the paint will stick and go on smoothly and evenly.
2. Pour 1 cup of paint into your mixing bowl, cup, or can.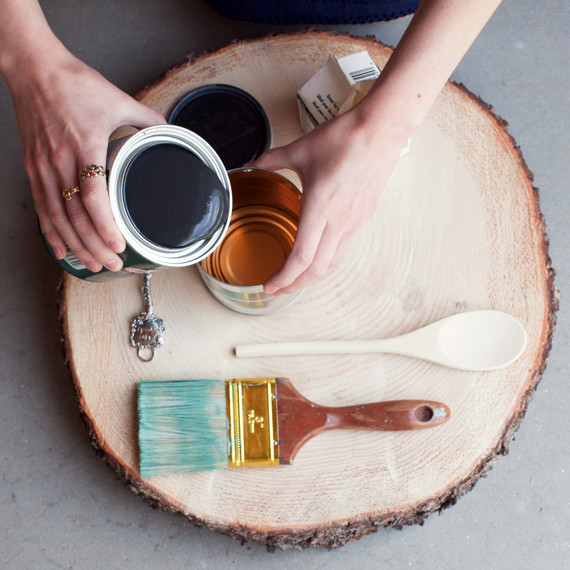 3. Using the spoon, measure out 2 tablespoons of unsanded grout and add to the measured paint.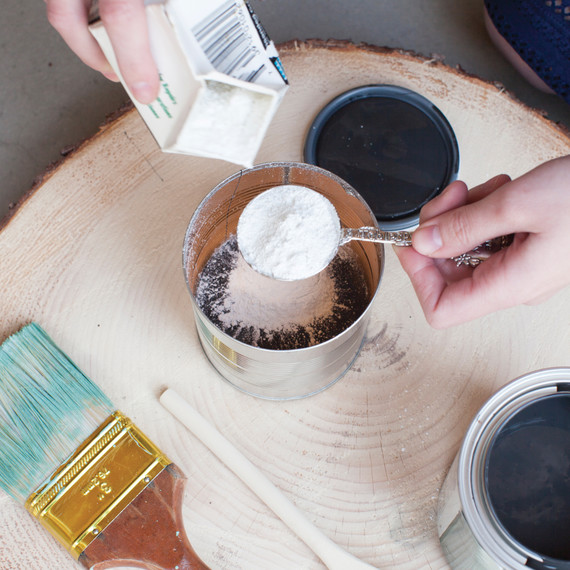 4. Combine the grout and paint. (You should not be able to see any of the grout's original color when you are finished mixing.)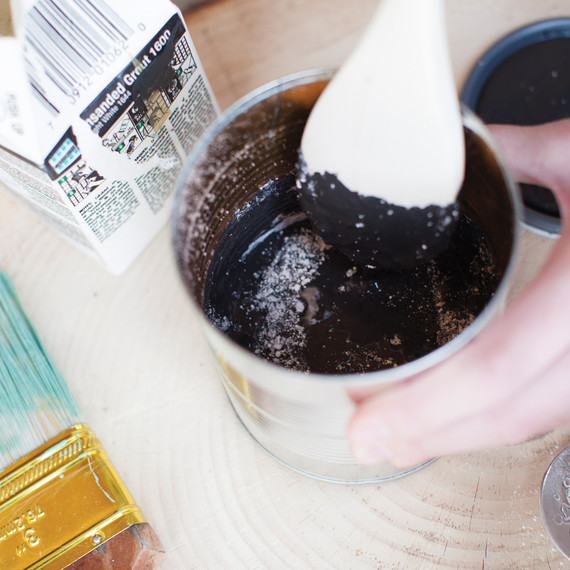 5. Use a paintbrush to apply the paint to your surface. The paint will be thick; this is normal. Apply the paint evenly and try to avoid obvious brushstrokes. 
6. Allow the paint to dry completely in a dry, temperature-controlled location. (Drastic changes in temperature or humidity will cause the wood to expand and then contract, creating cracks.)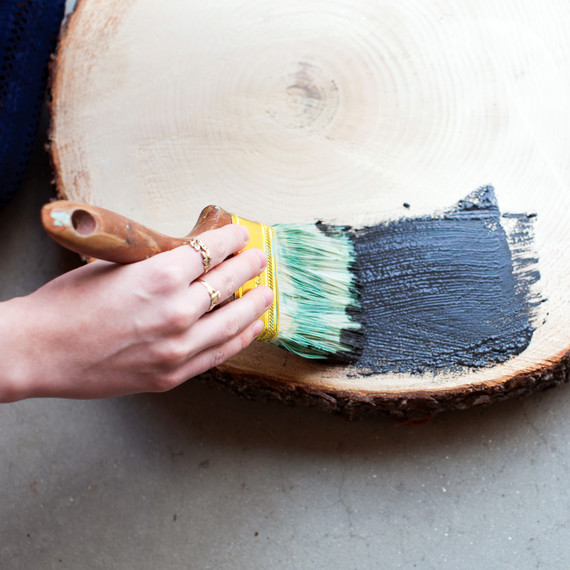 7. Once dry, take a piece of chalk and cover the entire chalkboard surface to condition the paint. 
8. Erase the chalk and decorate with chalk as desired.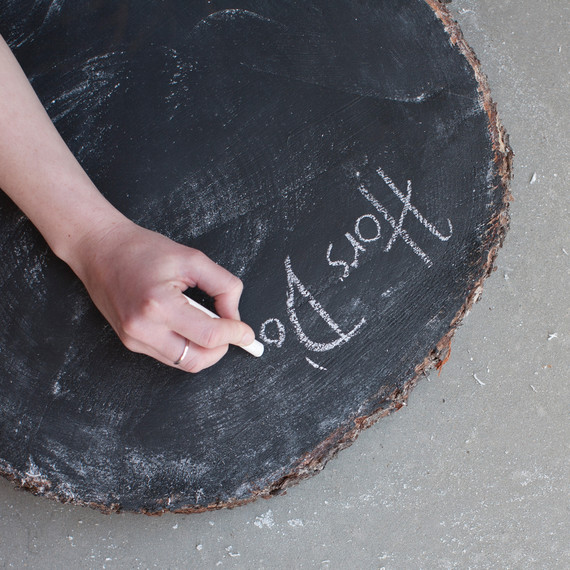 Note: This project can also be done with store-bought chalkboard paint.
Photographs and text from The Rustic Wedding Handbook have been used with permission by Gibbs Smith.