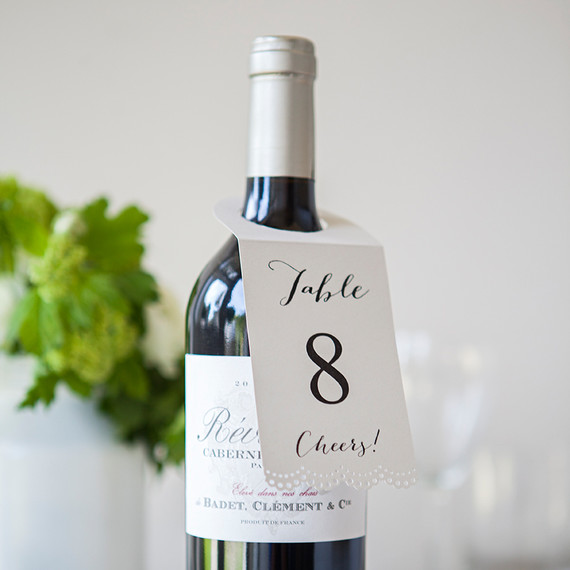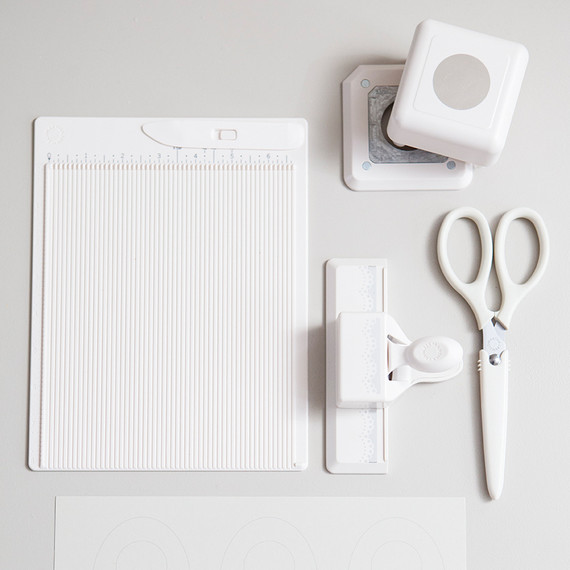 HOW-TO
1. Download the editable design. Add each of your table numbers to it, and then print them onto cardstock. (Note: There are three to a sheet.)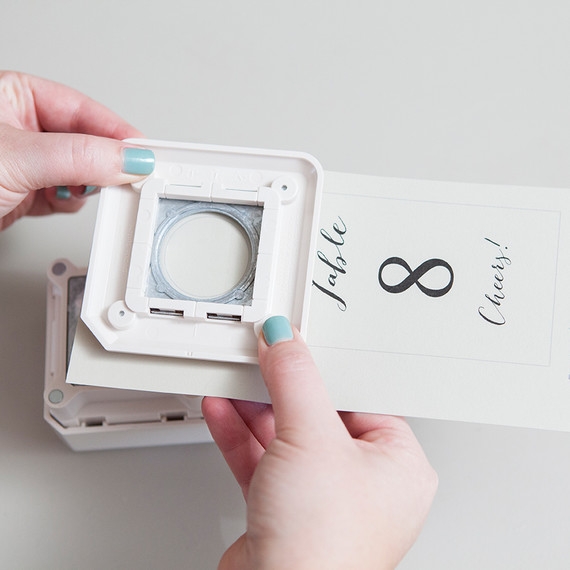 2. Using the circle punch, cut a circle in the middle of each tag.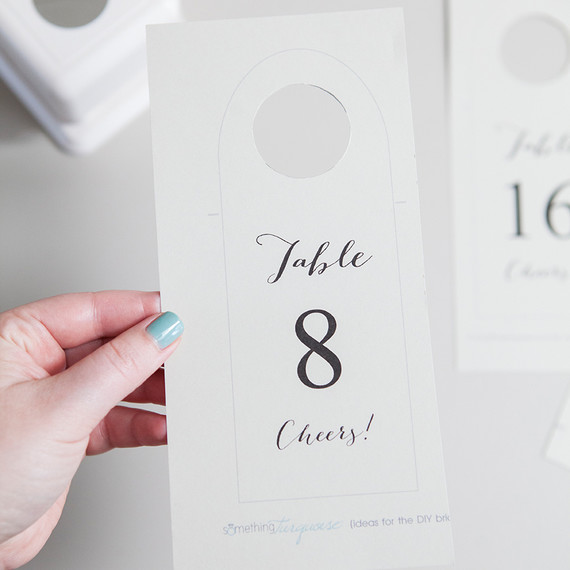 3. Place the tag design face down on the scoring board. At the 3 1/8″ scoring line, gently run the bone folder (included with the Martha Stewart Crafts Scoring Board) across the tag to create a fold.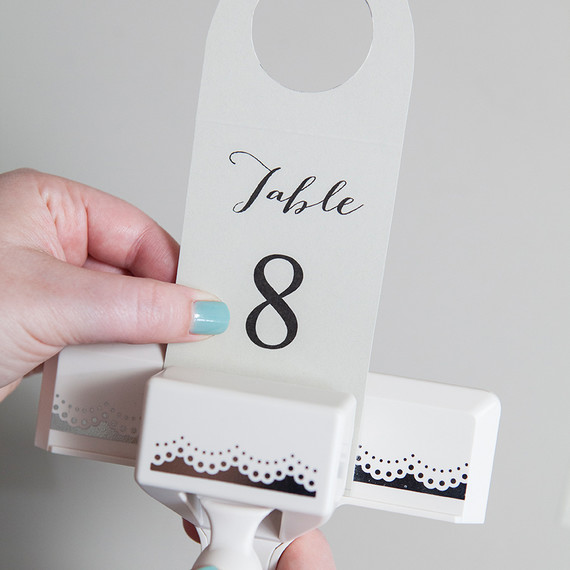 4. Use scissors to cut out the entire tag.
5. Use the doily lace punch to embellish the edge.
6. Hang each tag on a bottle of wine on your reception tables.