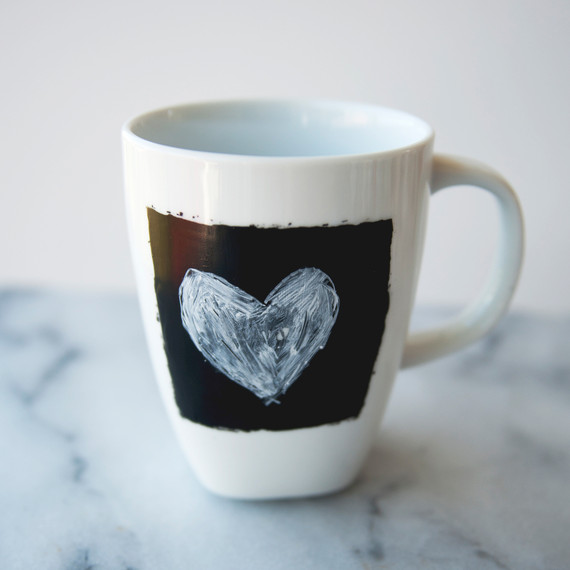 THE TOOLS
8 oz white coffee mug with handle
ScotchBlue Painter's Tape
1-2 small-bristle paintbrushes
Black chalkboard paint
White chalk ink pen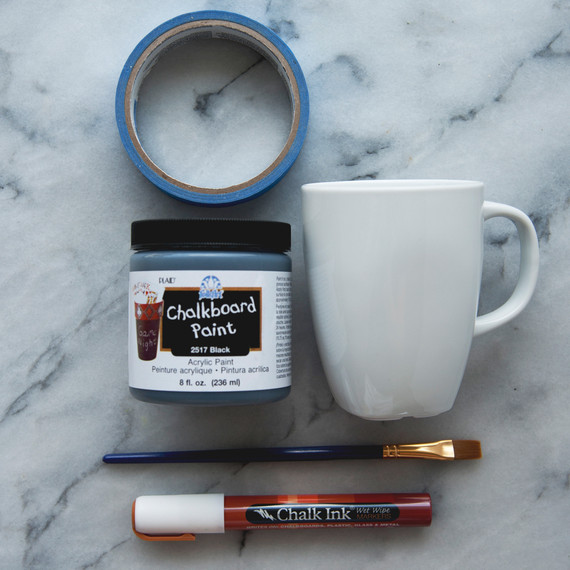 HOW-TO 
1. Rip four strips of tape from the roll and stick them onto the mug, forming a large box.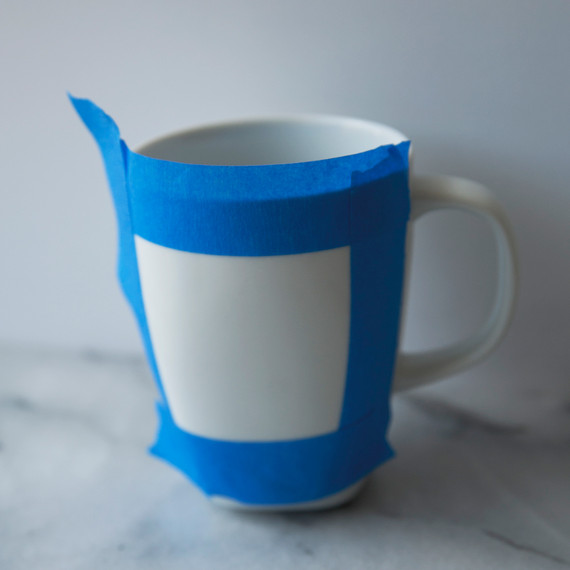 2. Dip brush into black paint and color the inside of the box until the area resembles a chalkboard.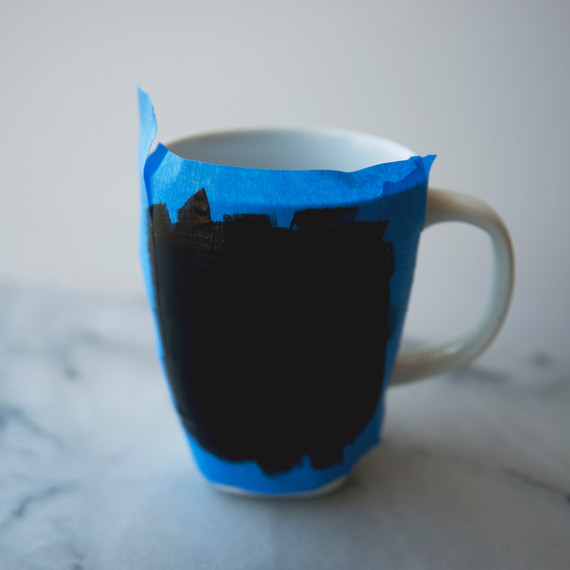 3. Let mug dry for two to three days, so the paint has time to cure.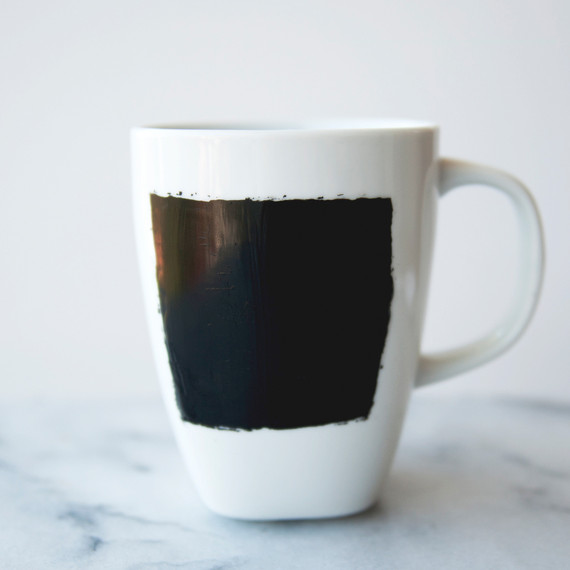 4. Remove tape (don't fuss over blurred edges). Then take an ink pen and draw a design, like the heart shown here, inside the painted box.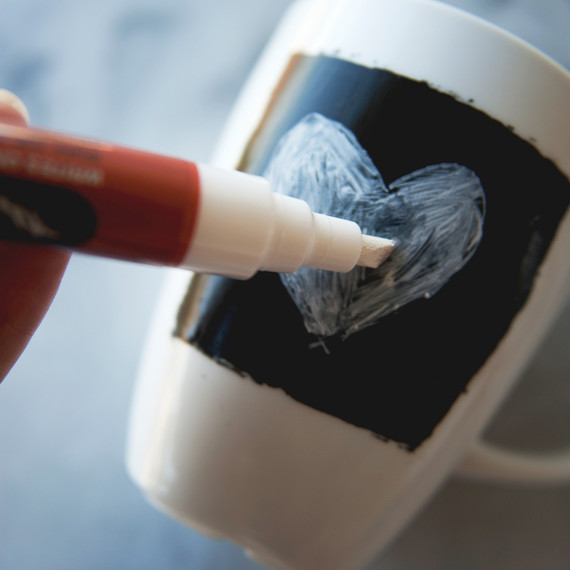 Tip: These mugs are hand-wash only and cannot be preserved with sealant (it damages the chalkboard paint).