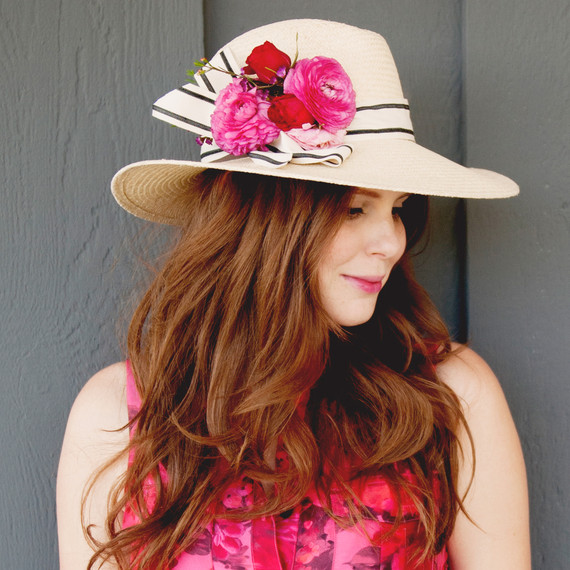 THE TOOLS
1 straw hat (or any hat you can push wire through without damaging it)
2-inch-wide ribbon (choose different patterns and colors for variety)
Double-sided tape (optional)
1 small bouquet of flowers, stems trimmed to 4 inches
9-inch-long pieces of light, 24- to 26-gauge floral wire
Scissors or wire cutters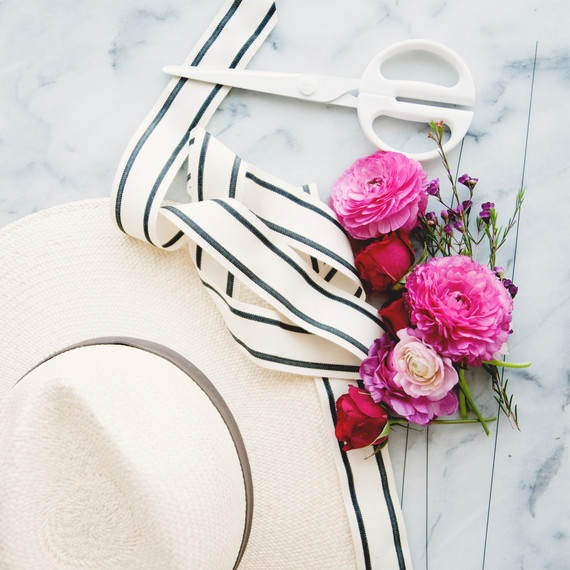 HOW-TO
1. Measure ribbon from a spool, making sure it is long enough to loop around the base of the hat and fasten into a bow. Secure it with double-stick tape if necessary.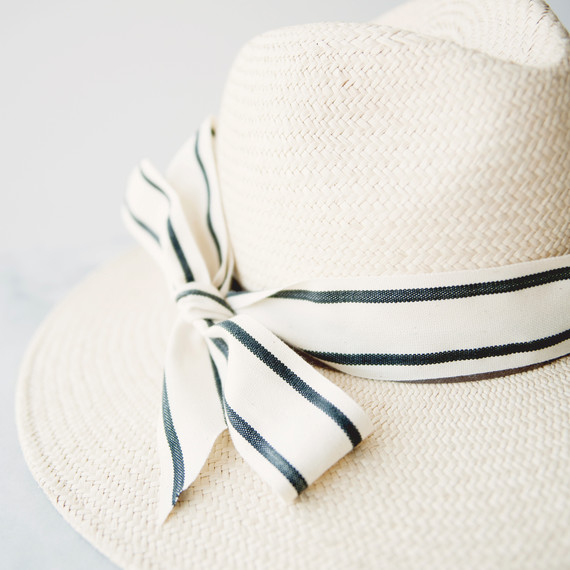 2. Choose a flower from the bouquet and pierce floral wire through its stem. (If the stem is too dense or delicate, wrap the wire once around the base of the blossom, leaving a tail.)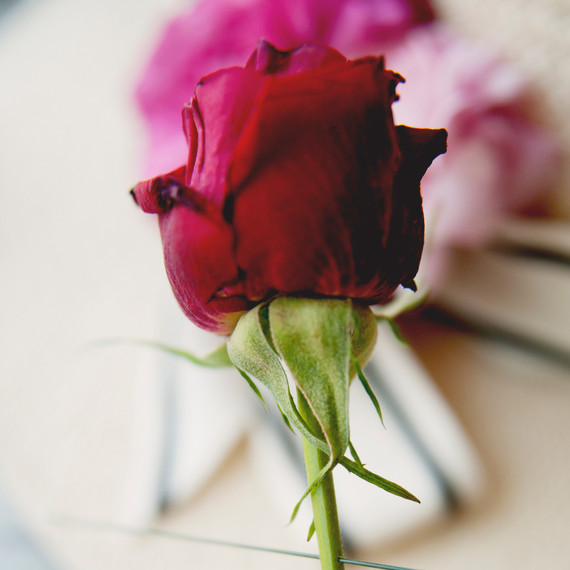 3. Push both sides of the floral wire through the hat near the bow. Angle the flower whichever way you prefer. Push the floral wire down so it doesn't poke you.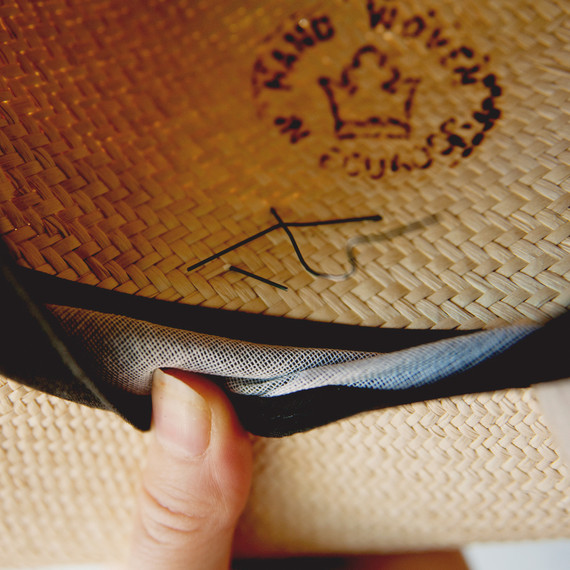 4. Repeat with additional flowers until you are satisfied with the look.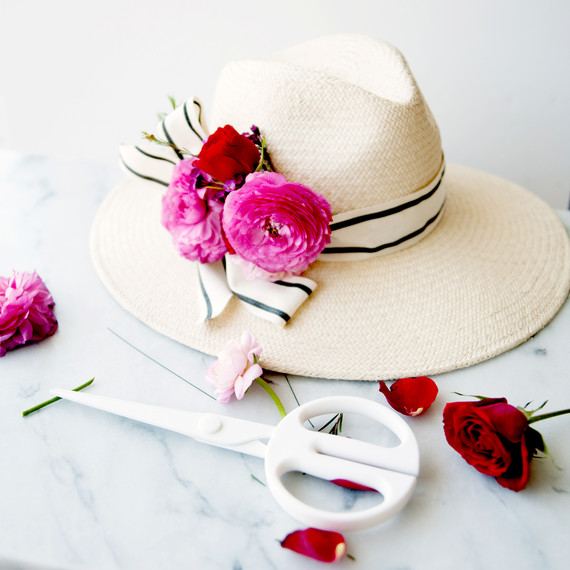 Tip: To store the hat and ribbon for future use, remove the flowers and replace with fresh blooms at a later date. Simply flip the hat upside down, pull up the rim that protects the fabric, and open up the pieces of floral wire until you can easily pull out all flowers in one big chunk. "In terms of redoing the flowers, though," says Thomas, "once you remove the originals, you must press the reset button," starting with step 3 the next time around.