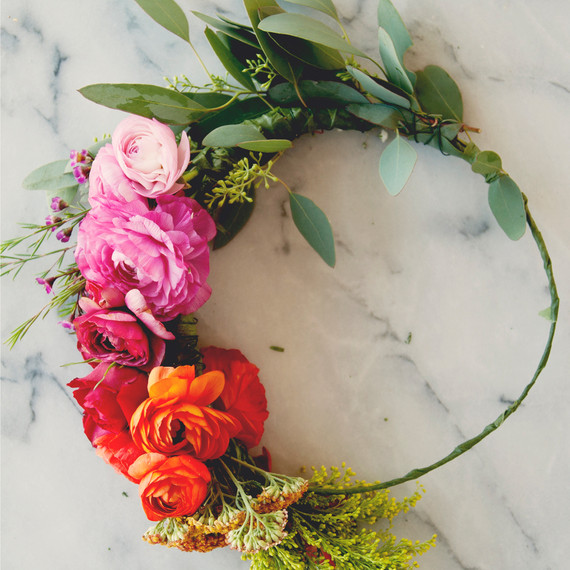 THE TOOLS
18-inch lengths of heavy, 18- to 20-gauge floral wire (2 per crown)
Floral tape
Small bouquet of flowers
18-inch lengths of light, 24- to 26-gauge floral wire (minimum one length per flower)
Pruners or wire cutters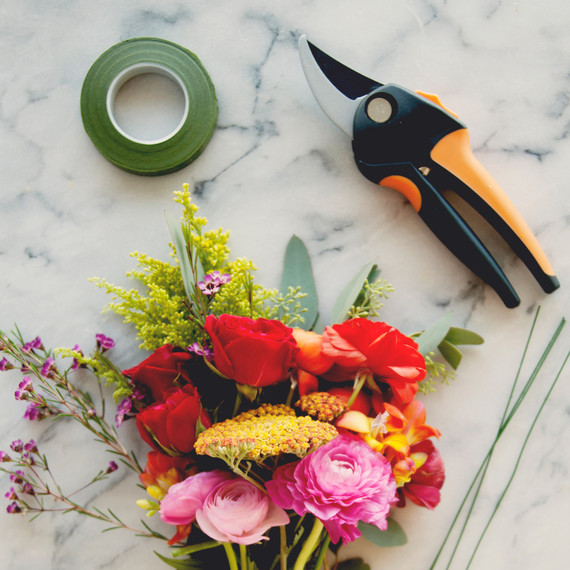 HOW-TO
1. Take two heavy-gauge wires and twist them into a hoop. Test the hoop to make sure it comfortably fits on your head (make it a little roomy, as you'll add flowers). You can adjust by twisting the wires closer or farther apart.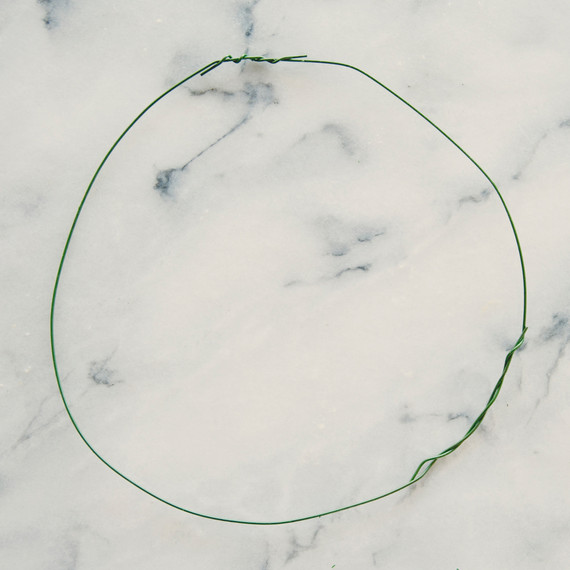 2. To ensure the wires don't poke your head, wrap the hoop fully in floral tape.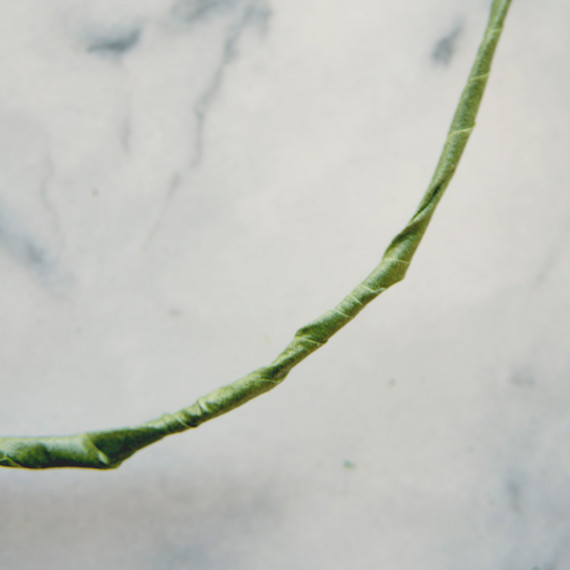 3. Choose one flower from the bouquet. Attach this first flower to the hoop by wrapping a light-gauge wire once near the base of the blossom, leaving a long tail of wire.
4. Secure the flower by wrapping the long tail of wire down along the stem, attaching the blossom firmly.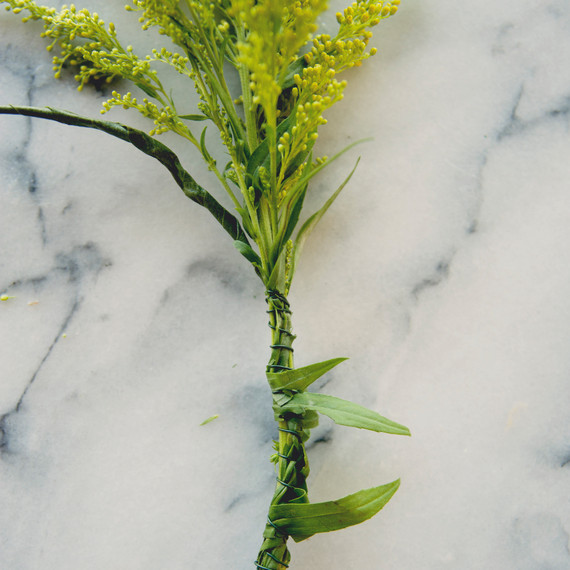 5. Wrap the stem of the flower in floral tape to prevent the wires from poking out.
6. Add a new flower from the bouquet. To do this, position it below the flower—directly beneath its blossom—already secured to the crown. Repeat steps 4 and 5.
7. Continue adding flowers, moving backward and following these same steps, until the crown reaches your desired look.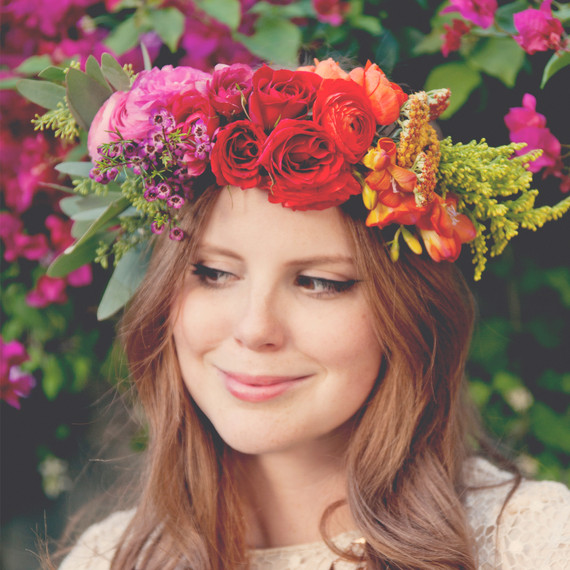 8. To preserve the wreath, cover the bottom of a pie tin with one layer of damp paper towels. Layer your wreath (or wreaths) on top. Add another layer of damp paper towels, and store the tin in the fridge for up to three days.
Tip: If you plan to preserve your wreath by hanging it to dry, attach flowers that are commonly found dried, like lavender and rosemary, explains Thomas. Ranunculus and poppies, on the other hand, are not the best options for decorative wreaths because "they are always a whisper away from dying," she says.