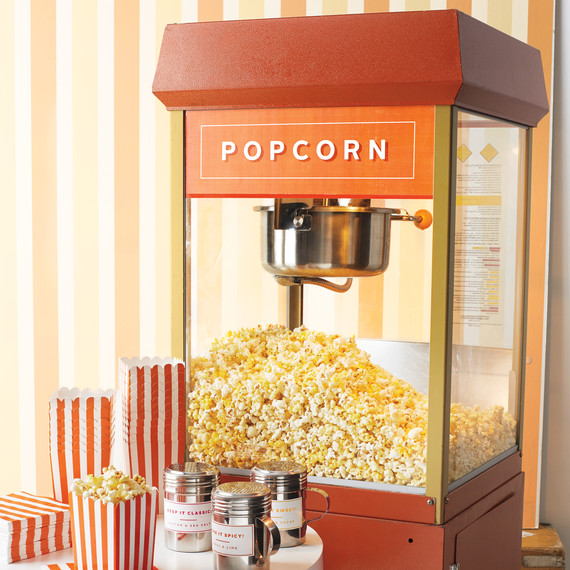 Find a Cart and Make It Your Own
To find a popcorn cart, contact a rental company near you. This one pictured here from partylinerentals.com goes for $133.50 per day. Give it a sprucing up and a personalized touch instantly by downloading and printing this popcorn sign.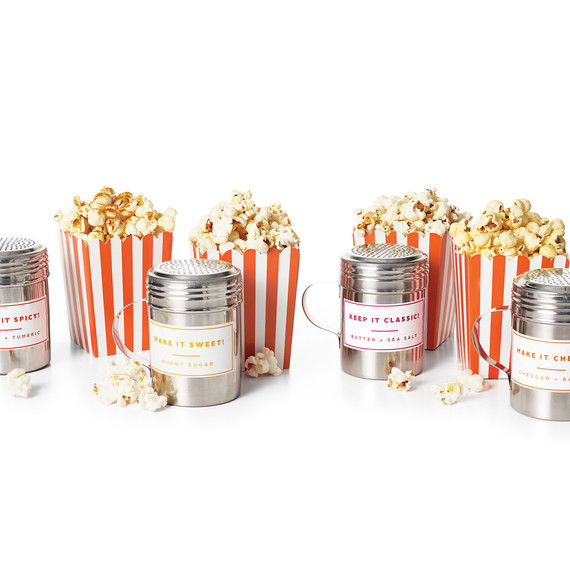 Start Cooking
A big batch of popcorn will draw in revelers, but it's the toppings that will keep them coming back for more. Create your own recipe, or offer one (or a few) of these developed by contributing editor Peter Callahan of Peter Callahan Catering in New York City:
Curry and Turmeric Popcorn Topping
Butter and Sea Salt Popcorn Topping
Cheddar and Bacon Popcorn Topping 
Contain the Fun
Display your toppings in 10-ounce shakers, labeled accordingly. Simply download our free clip art, print it onto white label paper, use your scissors, and adhere for presenting a medley of flavors in style. Then set out striped napkins ($2 for 16) and popcorn boxes ($6 for 24) and let the nibbling begin.