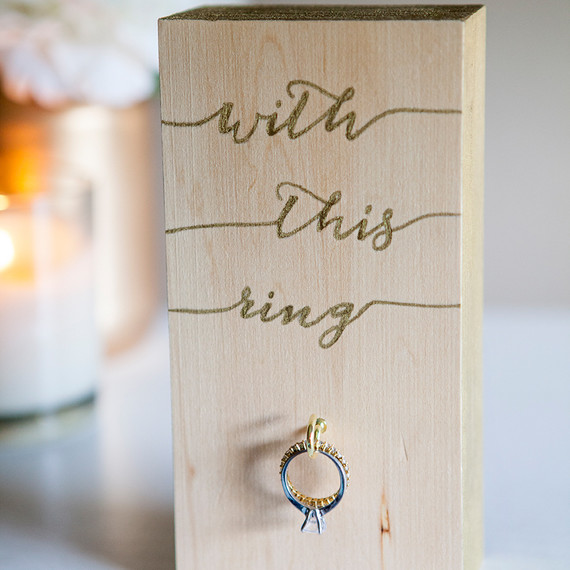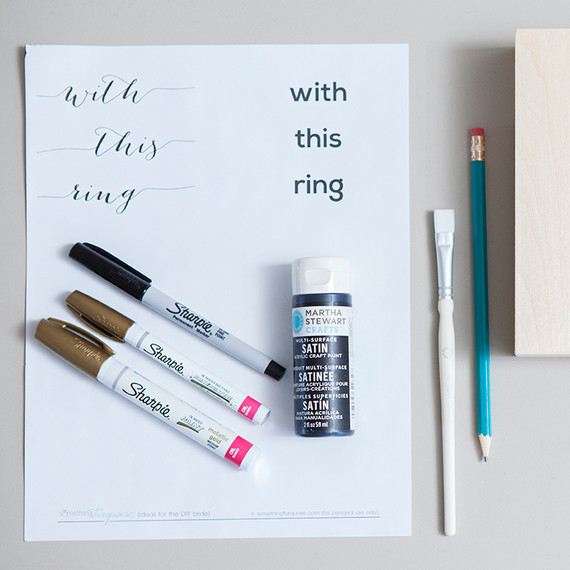 THE TOOLS
Basswood carving blocks (7″ x 3.5″ x 1.75″) 
Sharpies, paint pen, or craft paint and brush
Cup hooks (5/8″)
Pencil
Free design from Something Turquoise (available in both "hers" and "his")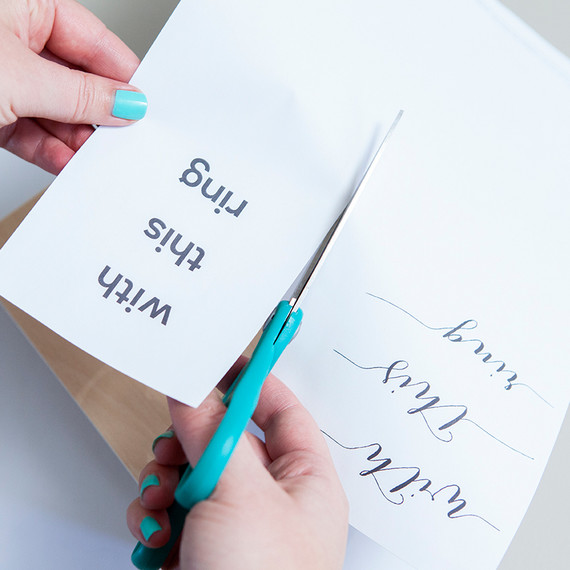 HOW-TO
1. Download the free design template or create your own message, using your font of choice.
2. Print the design onto regular printer paper and cut it out.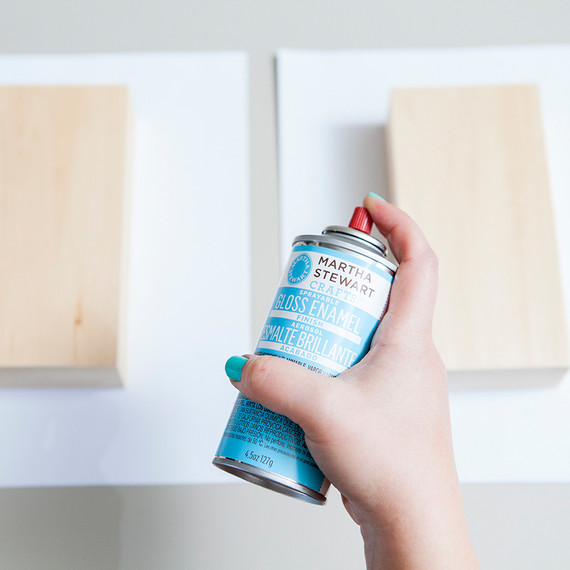 3. If using Sharpies, seal the wood blocks using Martha Stewart Crafts gloss enamel spray to prevent the marker from bleeding into the wood (basswood is porous, so you may need two coats).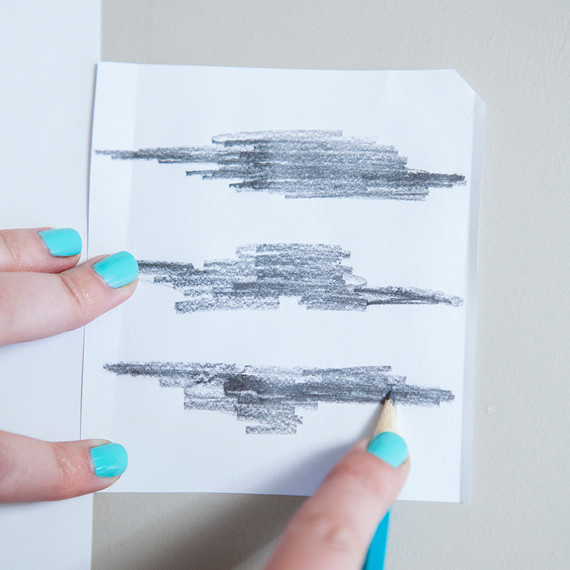 4. Shade the backside of the design with pencil, leaving lots of graphite.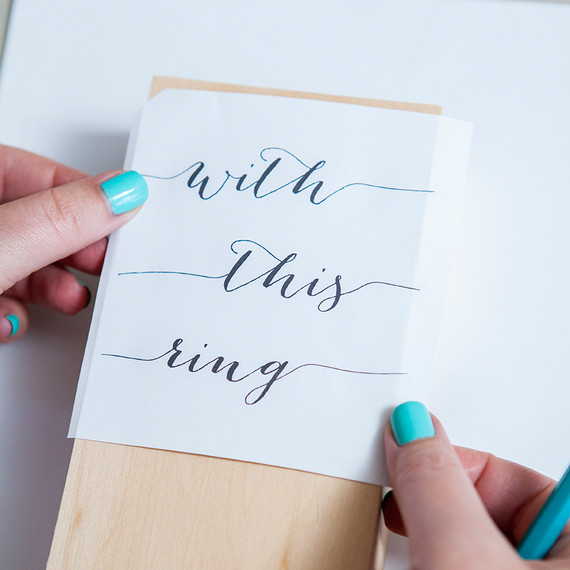 5. Turn the design back over and lay it over the wood block. Then trace your design onto the wood block, which will leave a pencil outline.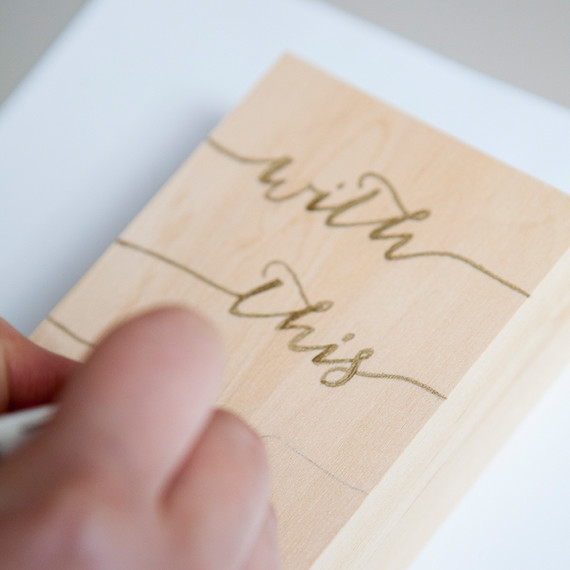 6. Using Sharpie, paint pen, or paint and brush, fill in your design. For delicate fonts, use a fine-tip pen.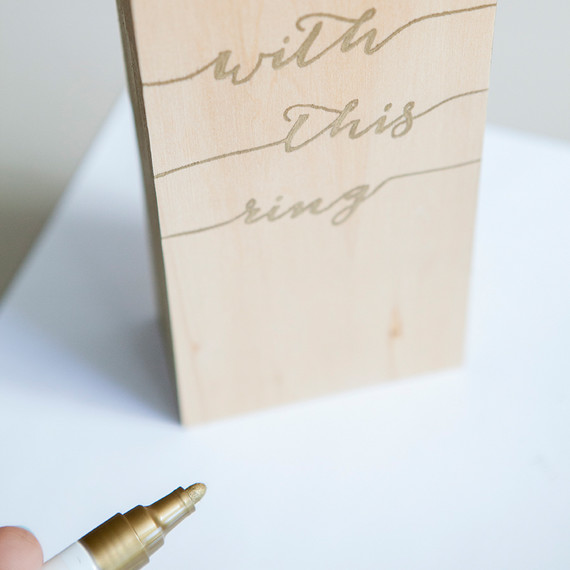 7. Color the wood block edges with Sharpie or paint, and let dry.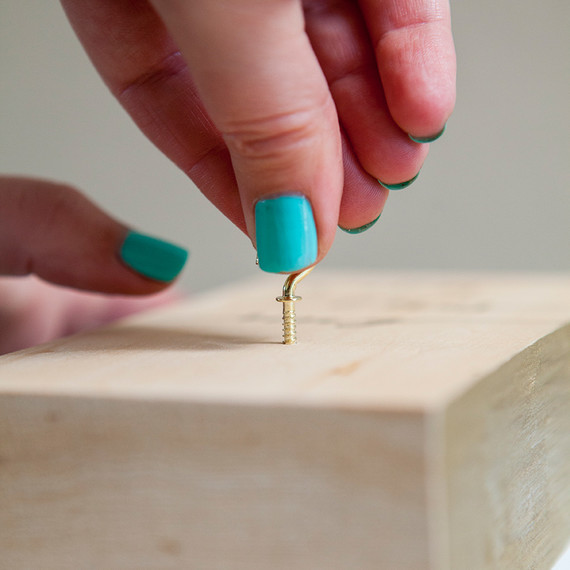 8. Using a nail and hammer, make a nail hole under your design and screw in the cup hook.
9. To seal your design, apply two coats of the gloss enamel spray (optional).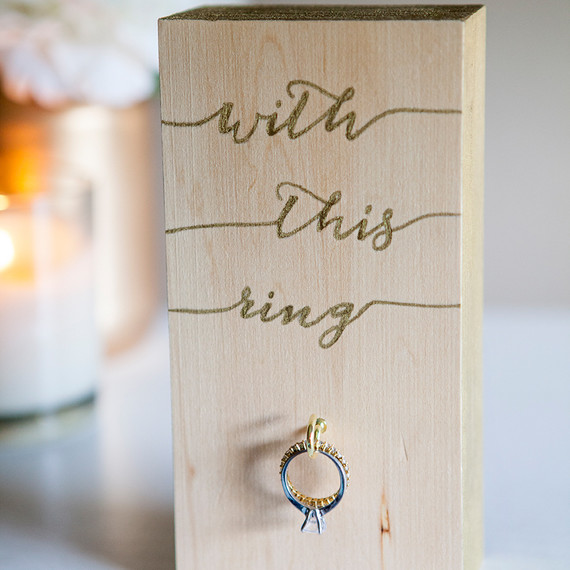 10. Hang your wedding rings and enjoy!
Tip: If you have a wide ring width, you might need a larger cup hook.