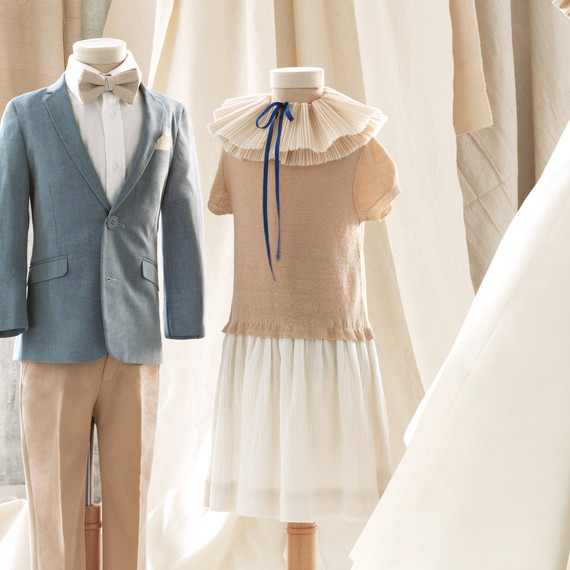 THE TOOLS
Pleated muslin or other fabric

Pins

Decorator's needle and thread 

Ribbon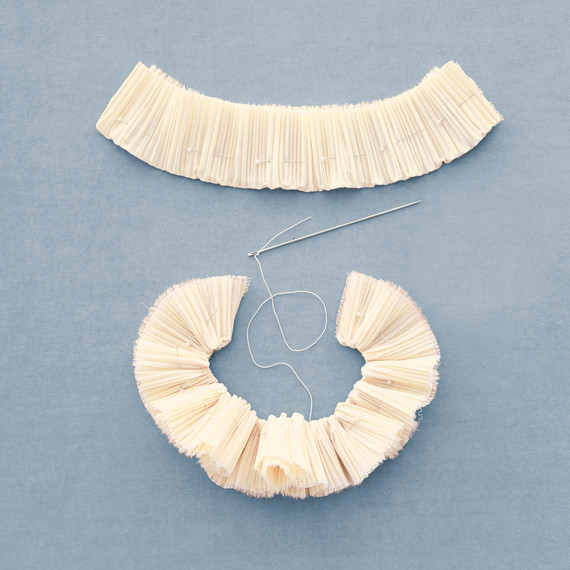 HOW-TO
Fold pleated fabric in half lengthwise. This will create two layers, making it more of a ruffle. Pin layers together to keep in place.
With a decorator's needle and thread, make a running stitch along the crease.
Every few stitches, gently pull thread to bunch the fabric together slightly, making a curved ruffle; tie off thread and remove pins. Sew ribbon to each end of the fabric to secure around neck.