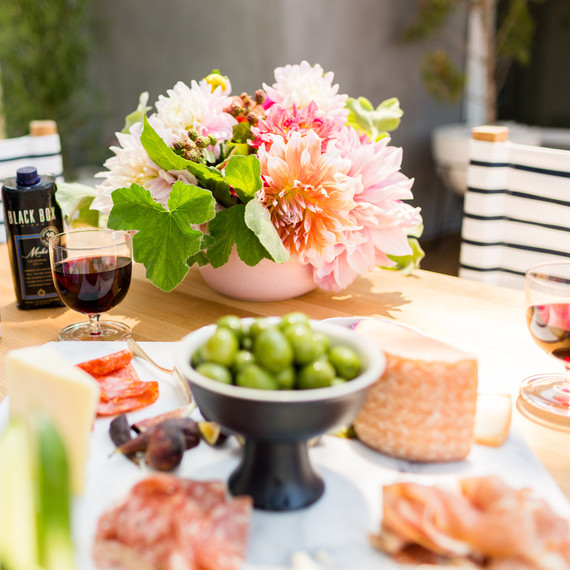 4. Flowers and Décor
Keep it organic and natural. Rather than trying to make a bunch of beautiful arrangements, buy a few different types of in-season flowers in bulk and throw them into a few vessels on the tables to give the party some life and to make things feel special and personal.  
5. Set the Tone With Music
Pull together a simple playlist with fun songs to set the tone of the party. Are you looking for a casual and elegant evening, a fun party atmosphere, or a night to reminisce on past memories with the bride? Fill the playlist with songs to evoke the party you want to have and the guests will follow suit as each new song comes on.
Songs to Play at Your Bridal Shower